Potatoes at your Christmas dinner are guaranteed to be a success. Where we used to put the Pommes duchesse in the oven, the potato is now the option for endless recipes. We've selected Culy's favorite side dish ideas for you.
Pureed or fried, classic or never-before-tasted: these side dishes will make your Christmas menu one for the books!
1. Puree
We kick off with an old acquaintance: the mashed potatoes. If you eat it weekly, then some nutritional value is understandable, but in the case of Christmas, all registers can be pulled open as far as we're concerned. For example the French version with a lot of cheese called aligot . Anti-stress tip: keep mashed potatoes warm with these tips , and if there's any left over (probably not), freeze it right away .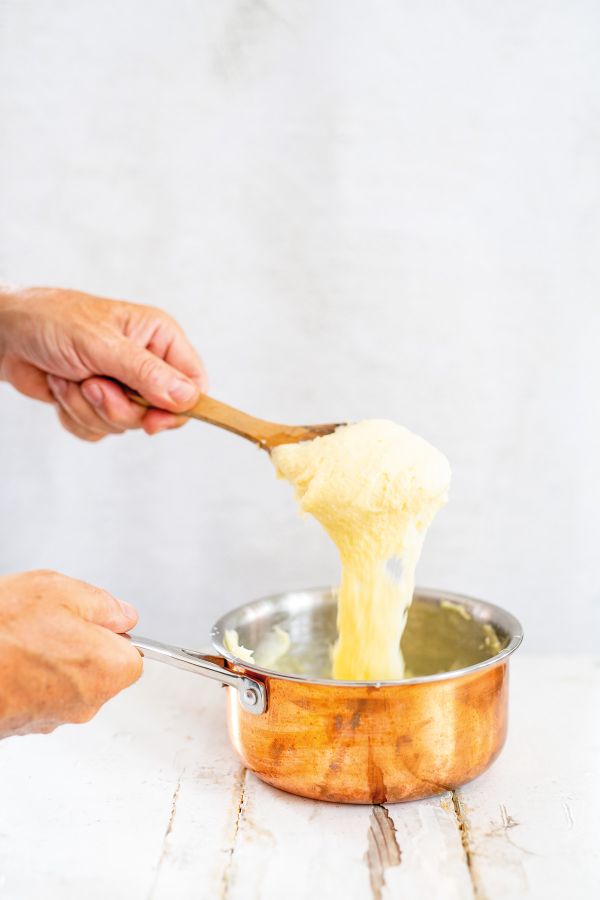 > Go to recipe: L'aligot (divine mashed potatoes with cheese) by Alain Caron
2. Out of the oven
A big dinner takes a lot of time. The oven is the perfect solution for this. Difficult to get them crispy? Not with these tips . But when that works, these crispy oven potatoes are a real hit during the Christmas dinner.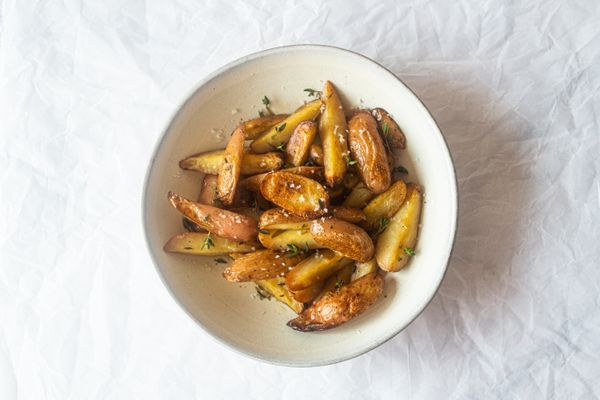 > Go to recipe: Culy Homemade: the very best oven potatoes
3. Potato Biscuits
The perfect potato side dish with fish: Nigel Slater potato cakes with feta. Fresh, crunchy and slightly sweet due to the addition of carrot. With these cookies, we can make it Christmas every day.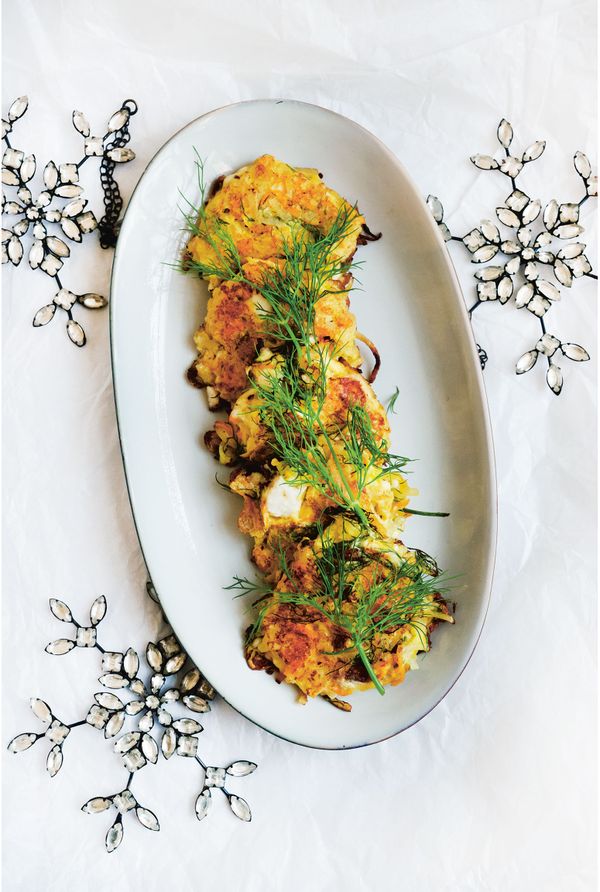 > Go to recipe: potato cakes with feta from Nigel Slater 
4. Crushed
The secret behind soft inside and ultimate crispy outside? Bake twice and, yes, crush. In this recipe of crushed potato as a side dish, we opt for the fragrant sage; feel free to use other fresh herbs for a perfect match with your other Christmas recipes.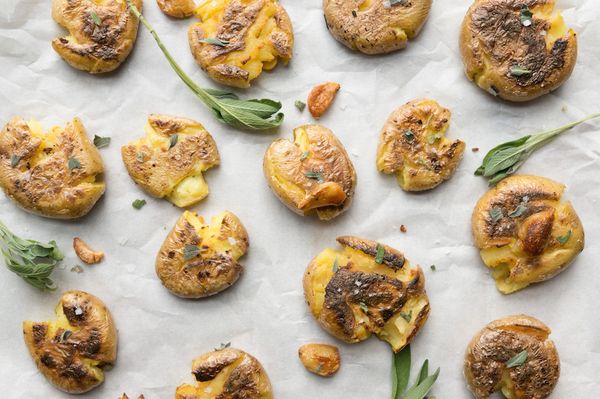 > Go to recipe: Culy Homemade: perfectly baked potatoes
5. Slices
Fancy a cross between chips and baked potatoes? Go for slices. If you have a food processor, now is the time to grab it. Saves a lot of time and precision and also looks very Christmas-worthy.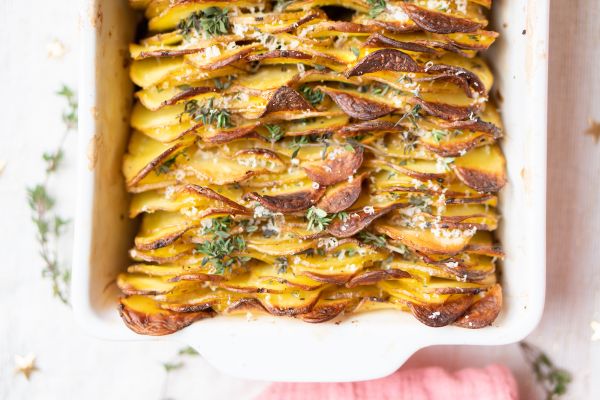 > Go to recipe: Culy Homemade: crispy potato slices with garlic and thyme
6. Baked potatoes as a side dish
Filled with sour cream and the Indian spice mixture chaat masala: these are jacket potatoes 2.0. To lick your fingers (and your plate too).
> Go to recipe: Culy Homemade: Indian baked potato to die for
7. The Italian way
Are you going on an Italian Christmas tour? Then we have the ideal idea for potatoes as an exciting side dish. In addition to being incredibly tasty, these cacio e pepe potatoes are also surprisingly easy. We found the original dish at Bon Appétit and now we don't want anything else.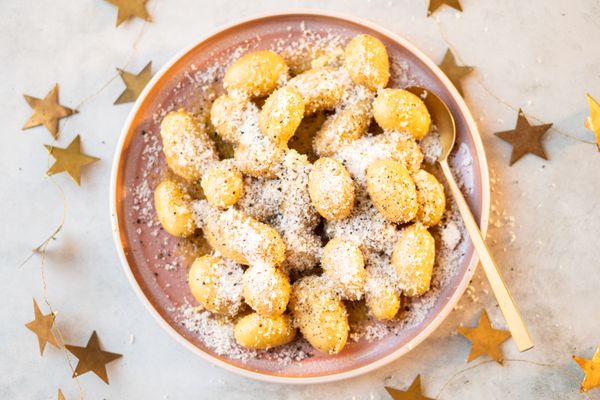 > Go to recipe: Culy Homemade: cacio e pepe potatoes (a quick & easy side dish)
8. Fries
Fries at Christmas, we should be able to do that. Especially in combination with truffle and parmesan. Comfort food with a luxurious twist: you can be sure that this will make your guests intensely happy.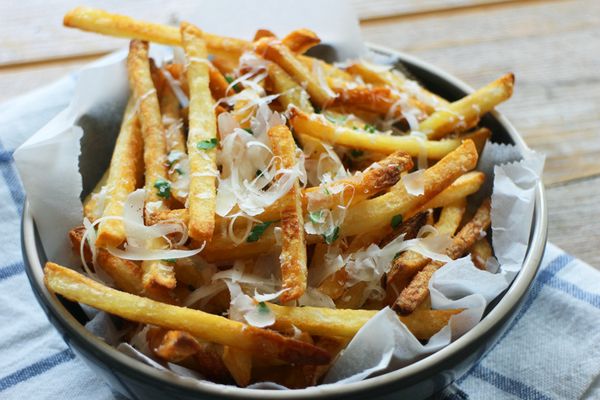 > Go to recipe: Culy Homemade: truffle fries with Parmesan cheese
9. Gratin
There was a time when we were ready for a potato gratin break, but now we can fully appreciate it again. And especially in the special Christmas edition: you can make these mini versions in a jiffy in a muffin tin.
> Go to recipe: This is how you make mini potato gratins in a muffin tin
10. Sweet
Give it an orange bow and go for the sweet potato: full of flavor and a feast for the eyes. Also a divine choice as a side dish! Go for a mash , fritters or this combination with maple syrup and pecans that literally drips the Christmas spirit.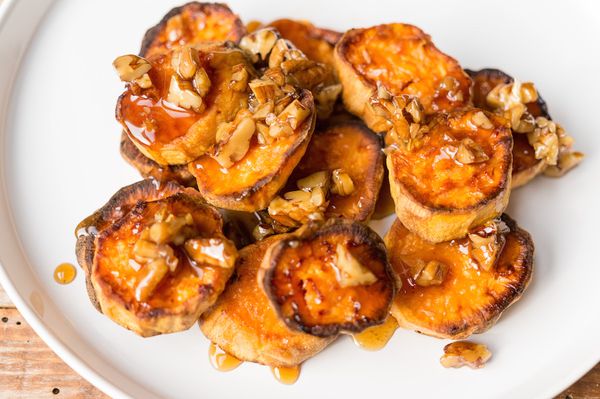 > Go to recipe: Culy Homemade: sweet potato with maple syrup and pecan nuts