There are now so many food channels on YouTube that you can get lost between all the travel and cooking vlogs. We would therefore like to assure you that you go straight to the DancingBacons channel, after all that is everything you are looking for. Why do we love DancingBacons so much? We would be happy to explain that to you.
From vending machines to a hotpot experience: every episode is 100% enjoyable. And we are not the only fans: the account now has more than two million subscribers.
About DancingBacons
First about the account: DancingBacons is all about -gosh- food. It's an 'anonymous' account, meaning it's not one visible influencer who has built a brand around itself. That alone is a relief.
The person behind the account films addresses in Asia, mainly Singapore, her home base. We see restaurant visits, snacks from the supermarket and innovative techniques. One video makes us even happier than the other. This is why.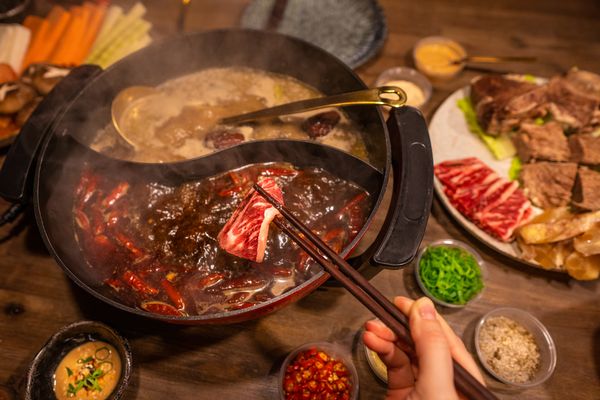 Image
No tiring fast cuts that make you want to put the video on still . DancingBacons shows what the experience is like and it feels like you are there. It almost has a meditative effect ( jiggle pancakes !) so we like to binge several copies in a row.
Sound
Forget hysterical stock music, DancingBacons goes full for the real deal . And in this case, we want nothing more. We see a waitress explaining the menu herself, wagyu hissing and the drinks falling from a vending machine. Takes us straight to the next important point.
vending machines
Also intrigued by  vending machines in countries like Japan and Singapore? Then you can't believe your luck: DancingBacons has these fascinating machines as a common thread through all the tips. From sashimi to spaghetti: you can see it all.
Instant ramen
It seems like DancingBacons is explaining everything we've always wondered, or we didn't even know we wanted to know: what does a robot barista look like? What do you get served with a super-deluxe Japanese teppanyaki? What is the difference between a cheap or more expensive instant ramen ? In short: a new food addiction.