If we were to ask you to draw and color a mango, chances are you would submit a drawing of a predominantly green specimen, possibly with a hint of red and yellow. Very tasty, that mango, but we'll tell you why you should try a yellow Pakistani mango.
So many species
Pretty crazy – and a shame! – actually that we seem to know only one type of mango here in the West. In other parts of the world, the choice of mangoes is huge. For example, take a look in India or Australia and you will be amazed at the diversity.
But there is one species in particular that we would like to highlight today, which we also commonly refer to as Pakistani mango or honey mango. That last term already reveals a lot, because it is true: the yellow Pakistani mangoes promise to be honeyed. Exceptionally sweet even. The skin of this mango is yellow.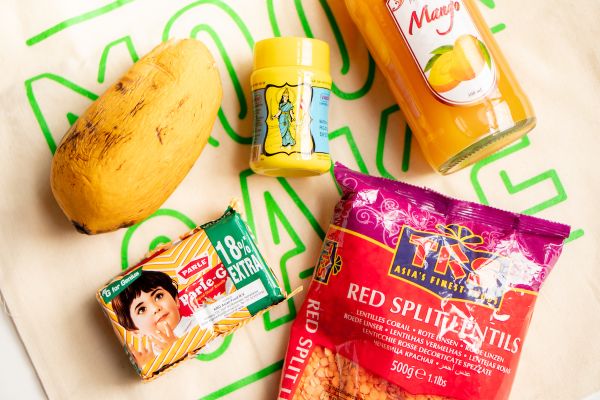 Juicy
We tasted this mango variety for the first time thanks to Jonneke de Zeeuw from Mooncake , who told us about it with great enthusiasm. She tips that the fruits are for sale from June to September at Saeed's Curry House in Amsterdam. So many Pakistani mangoes are imported from this address on Javastraat that owner Saeed was even allowed to put his family name and photos of his children and nephews and nieces on the boxes.
If you crave a juicy mango in the summer months, you should go to Saeed's store, everyone in East Amsterdam knows that by now.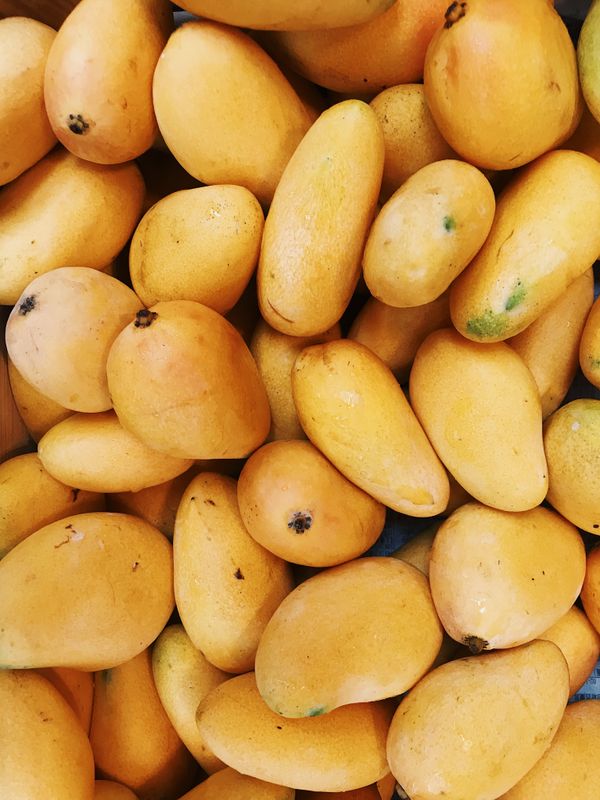 What does yellow Pakistani mango taste like?
What makes this fruit a cycling mango is not just that sweet, aromatic taste, it's also the texture. A Pakistani mango contains pulp without strings. Plenty of melt-in-your-mouth effect.
In case you're wondering how to pick out the most ripe one from a box of these mangoes, once the skin of this mango begins to wrinkle and lose its shine, it's perfectly ripe for slicing. Or keep them in the fridge from then on until use.
Mooncake also teaches you how best to eat a mango .