Broken rice (also known as broken rice), is in fact a by-product of rice production. Some of the rice grains automatically break down into smaller grains during production. As a result, they no longer meet the standard to be sold as a full-fledged grain of rice, although that does not mean that you can still make very tasty things with them.
That is why broken rice grains are packed separately and are cheaper than regular rice. At the toko they are available in large packaging (handy pantry ingredient!), in some supermarkets sometimes in a slightly smaller quantity. Anyway: what is the best use for broken rice?
Congee, porridge, desserts
To answer that question, it is good to know that broken rice absorbs faster and more moisture than regular grains of rice. This gives cooked broken rice a stickier texture, like porridge. This is desirable for some dishes, but not for others.
Rice pudding (like this one, with caramelized apples ) is a great destination anyway, as is rice cake (try it in Claire Saffitz's version , with mango and caramel sauce). Or congee of course: the Chinese answer to rice pudding and one of our favorite dishes for colds or illness. Normally you have to cook the rice until the grains break down, but with ready-made broken rice you take a handy shortcut .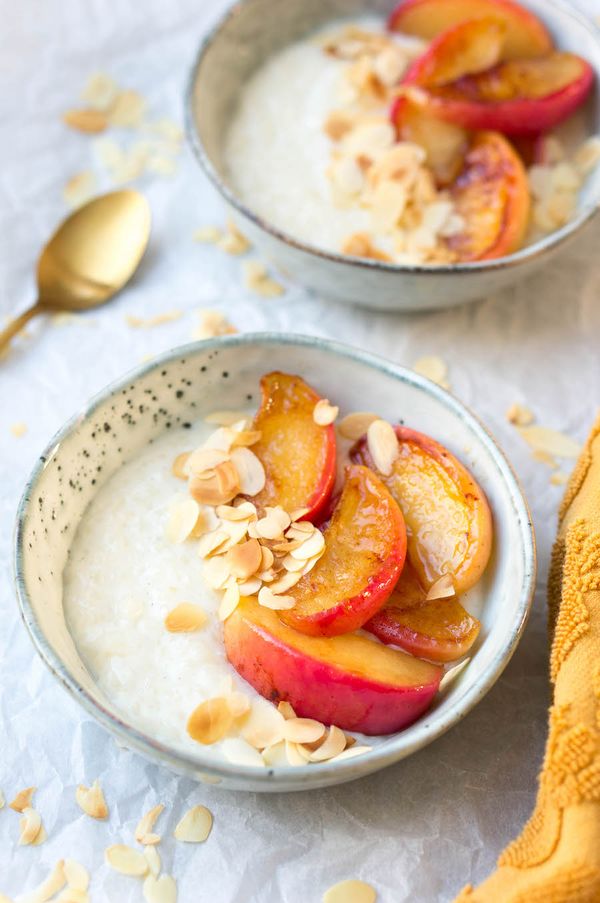 Broken rice: don'ts
Logically it follows that there are also dishes in which broken rice does less well. Fried rice is the best with regular rice anyway, because here you prefer nice loose, fluffy grains (and that effect is difficult to achieve with the smaller, broken grains). That goes for this Thai fried rice , this Philippine garlic rice as well as your favorite recipe for nasi goreng .
Unless you like soggy nasi of course, then we are the first to enthusiastically encourage you.