Hold on tight, because this black beauty is guaranteed to blow you away with its complex taste. Sometimes spices suddenly become trendy and you see them popping up everywhere. For example, we already encountered black cardamom at restaurants such as Terroir in Utrecht and 4850 in Amsterdam . And for this reason: black cardamom gives (stew) dishes an irreplaceable fresh, smoky taste. 
2022 seems to be the year of the black spices. For example, we previously looked eagerly at the stories on Instagram of the Iraqi Sara Shawkat in which she generously sprinkled the urfa biber (a black Turkish chili).
Sara, in turn, was delighted by a dish from Insane by Vanja van der Leeden with the same smoky chili flakes. And Vanja had gone for the ax again during a cooking session at Jigal Krant for his book TLV Vegan. Vanja labeled it the isot/urfa biber culinary chain letter. Even Coffee Time grabbed the black chili between thumb and forefinger and sprinkled on it.
black gold
We predict that much more black gold will be discovered this year. Expect black cumin, jungle voatsiperifery pepper, smoked star anise and, as mentioned, Persian dried black limes.
With the latter you can make noomi basra, for example: a floral lime tea that with its full taste is reminiscent of a whiskey without alcohol. The recipe will soon be in the Iraqi cookbook Noomi and you can already find it here .
Back to black cardamom. What is it?
Black cardamom is a smoky, complex spice, much loved in South and Central Asia. The pods are larger than green cardamom and turn a beautiful purple and pink when freshly picked. They get the black color after being smoked over an open fire. Ah, hence the taste!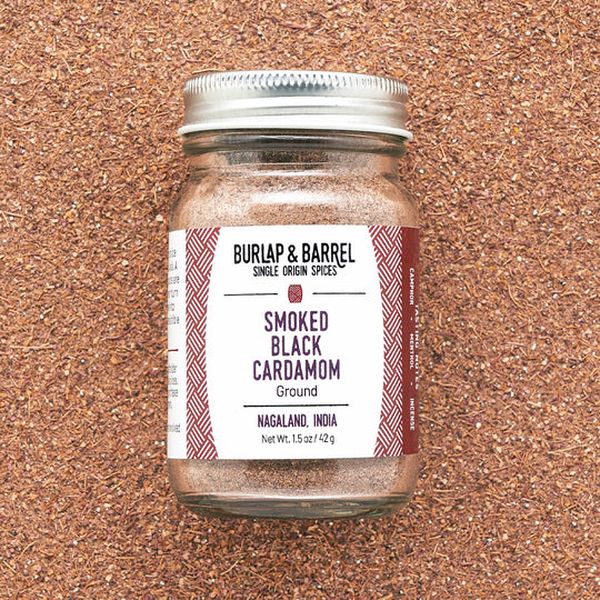 Can I replace black cardamom with green cardamom?
Think of it as something else. For example, black cardamom is no better than green cardamom – it's completely different. Incomparable even and therefore irreplaceable. It's better to omit black cardamom if you don't have it. Respect black cardamom as it is: dark, mysterious, like lighting a menthol cigarette in a Finnish sauna.
How does it taste?
Smoky, super savory and it gives a real kick. The taste of black cardamom is a bit more resinous and bold than that of its milder, sweeter cousins: the green (the one you know) and yellow cardamom (the riper variety). You taste aromas of menthol and camphor and it feels warming in your body like when you have eaten black pepper, chili and cloves.
How is it harvested?
Black cardamom is widely grown in northeastern India. After harvesting, the cardamom is cleaned by hand, then separated and dried on a so-called Bhatti system: the cardamom pods are placed on bamboo mats over an open wood fire for a day. This technique dries the cardamom and gives it a deep, smoky flavor. After smoking, it is packed in its entirety or finely ground.
How do you cook with black cardamom?
Soak it in hot oil to release its aroma. By that we mean: first the oil in the pan, then the black cardamom and then onion & garlic (if you use them) and other ingredients. Delicious in dishes that cook for hours, allowing the flavor to soften and meld with the other herbs and spices. Stew, curry, soup, sauce: that's where this black beauty has the most fun.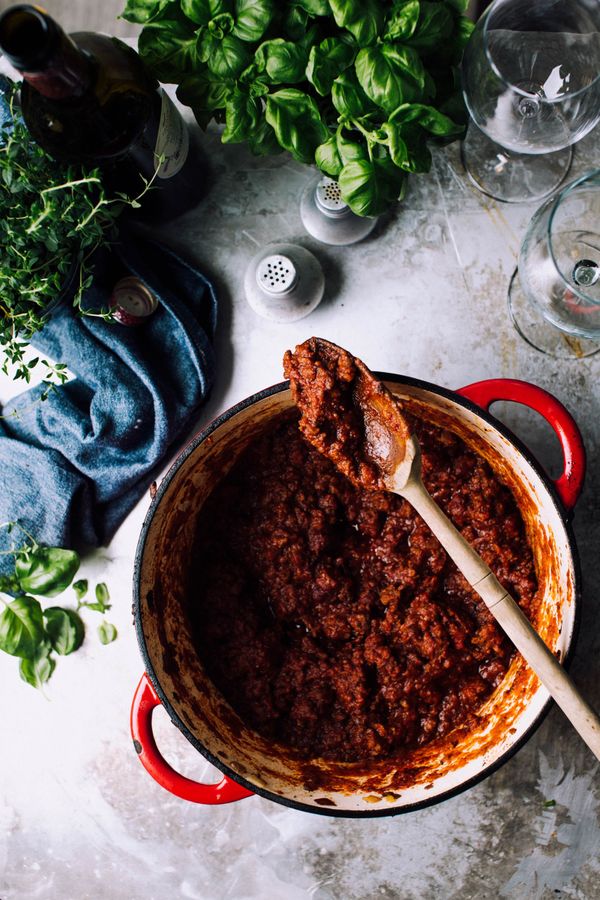 Tastes good with
Tomato sauces like 

a vegetarian bolognese 

Stews and hunting dishes

The Indian dish 

Malai kofta

In a cocktail like an old fashioned

Mexican mole

Chocolate

Smoky dips

pilaf/rice

Other spices such as: dried black lime, lemongrass, cumin, fennel, garlic