When we think of butter, we like to think in tablespoons instead of teaspoons. Because let's face it: butter is just solidified gold. In addition to baking full of butter, we also like to see large amounts of it in savory recipes. That is why we have listed the most delicious dishes with lots of butter -and lots of fun- for you.
And yes, we know that excessive amounts make the pants a little tighter, but in the end it's simple: a little butter a day, that makes us all more fun.
1. Soup with chili butter
One of the great things about butter is that it is a versatile base in combination with different spices. You can see that again in these butters with a taste. This warm yogurt soup with spinach and – yes – chili butter proves that butter can also be wonderfully combined with chili.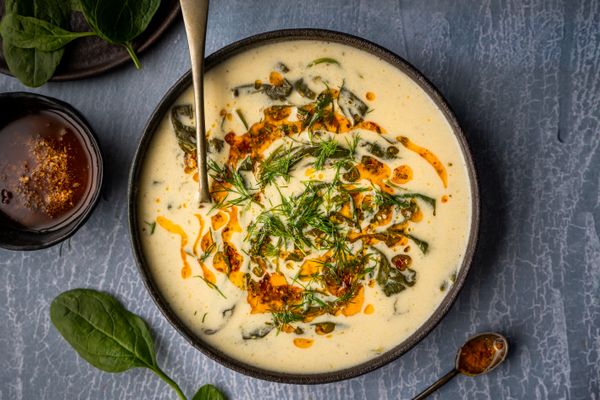 > To the recipe: Culy Homemade: warm yogurt soup with spinach and chili butter
2. Butter chicken
A list of buttery dishes isn't complete without a butter chicken recipe. Velvety soft, unbelievably full of flavor -and butter- and spices in abundance: butter chicken is the ultimate comfort food.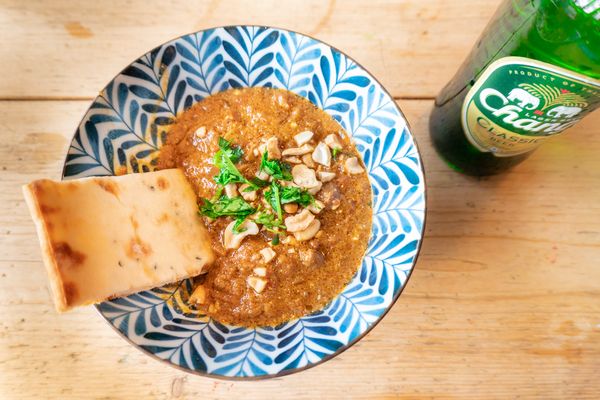 > To the recipe: Indian butter chicken curry by Ronald Giphart and Mascha Lammes 
3. Çilbir
We will continue with comfort food, but then during breakfast, lunch, brunch or, well, why not, dinner. The Turkish dish çilbir is the ultimate combination of everything that makes a person happy: poached egg and garlic yogurt accompanied by a good amount of chili butter.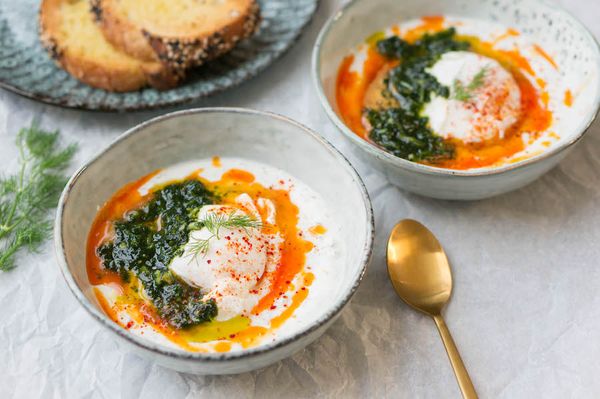 4. Risotto
We are big fans of risotto and we make no secret of it. It might just be the perfect comfort food; especially with a good portion of butter. This version with pumpkin and macaroons proves that. Try it and you won't want anything else.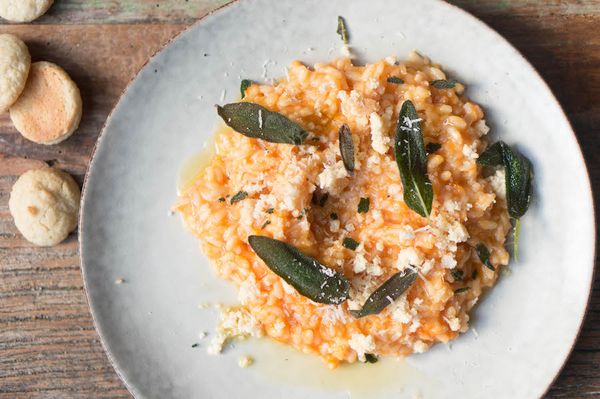 > To the recipe: Culy Homemade: risotto with pumpkin, sage and macaroons 
5. Cod with chamomile butter
The Blendbrothers prove that you can also go chic with butter. Because home-cured cod with chamomile butter? We like to clear our agenda for that. And papillot again, so it's not even that much work.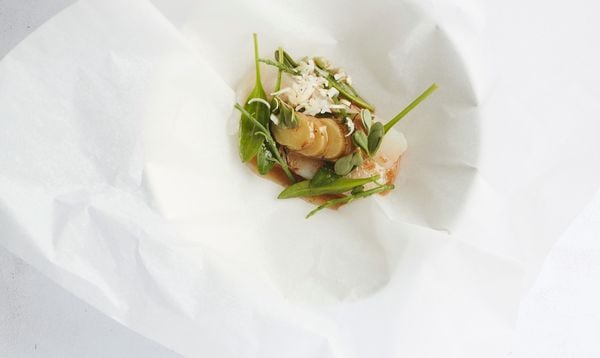 > To the recipe: Cod with chamomile butter from the Blendbrothers 
6. Brussels sprouts
Thank goodness we have left the times of overcooked saltless sprouts behind us. Because Brussels sprouts are perhaps the most exciting vegetables in the collection. If anyone disagrees, try serving this version with gochujang and brown butter.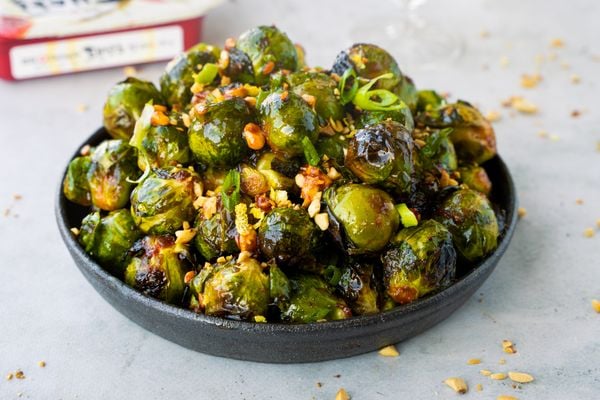 > To the recipe: Culy Homemade: Brussels sprouts with gochujang and brown butter
7. Spaghetti vongole
An ode to butter, that's just normal for us. But an ode to brown butter? It really doesn't get any better than a good beurre noisette . And what if we told you that we combined it with the iconic spaghetti vongole and crunchy breadcrumbs? That will be 100% swoon.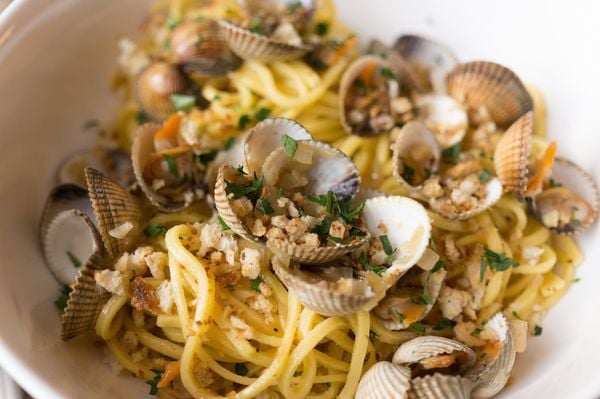 > To the recipe: Culy Homemade: spaghetti vongole with brown butter and breadcrumbs 
8. Gnocchi with brown butter
Excuse our enthusiasm, but we're going on the brown butter tour one more time. In this case with gnocchi accompanied by zucchini and lemon. It's easy, quick to make, but most importantly: unsurpassedly tasty. A favorite among dishes with a lot of butter.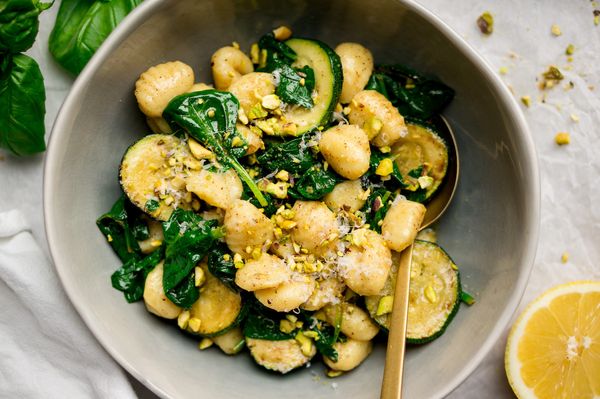 > To the recipe: Culy Homemade: gnocchi with zucchini, brown butter and lemon
9. Chicken with anchovy butter
Chicken and Butter: These two take each other to an even higher level. And leave it to Alison Roman to create a recipe with chicken fat croutons and anchovies. One of those favorites that you would love to eat every day.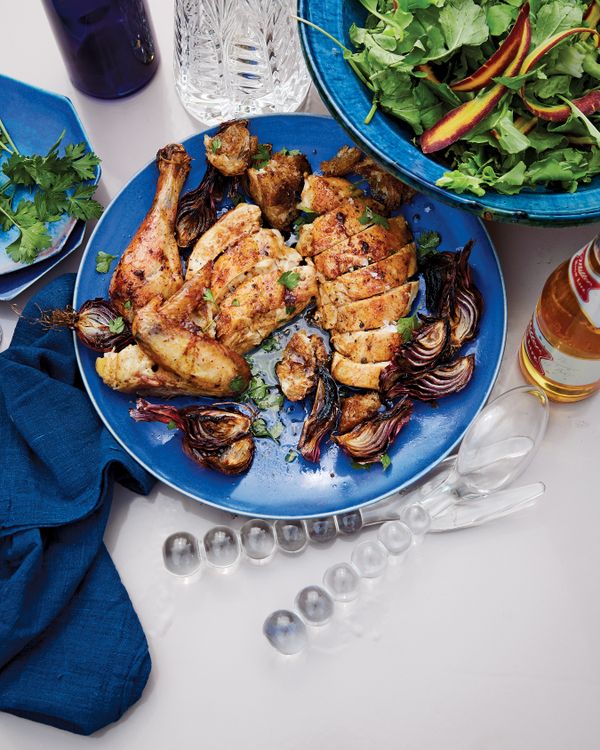 > To the recipe: Chicken with anchovy butter and chicken fat croutons from Alison Roman 
10. Quiche
Star chef Joris Bijdendijk may just love butter as much as the Culy editors do, so his Quiche Flamande with asparagus is of course in this list of dishes with a lot of butter. The delicious amount of butter (250 grams) makes the forged dough the perfect basis for the ultimate quiche der quiches. Butter left? Then make Joris' ultimate Croque Monsieur .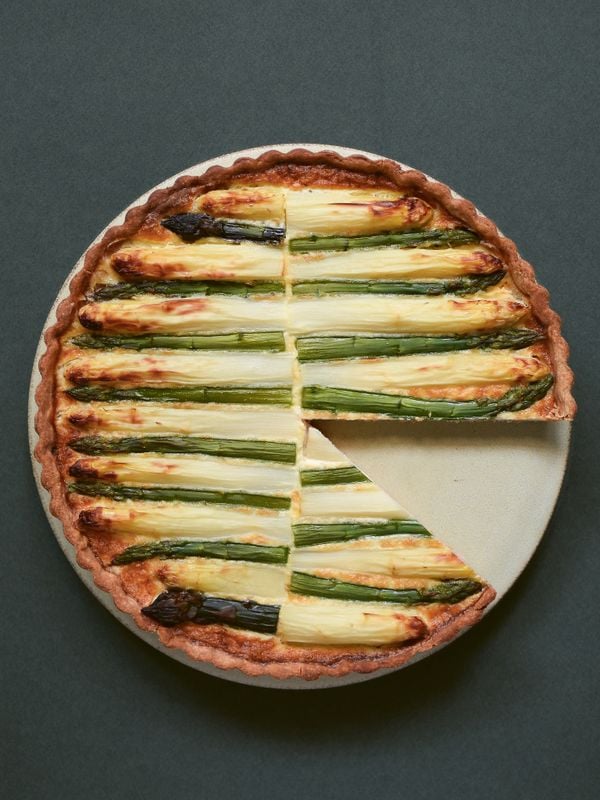 > To the recipe: Quiche Flamande from star chef Joris Bijdendijk