We are not exaggerating when we say that the type of wine glass affects the taste of your wine. We did not make that up, professional wine connoisseurs and sommeliers also support this statement. But how can you strategically match your wine glasses with your wine?
We learned that to a large extent from Bon Appetit's sommelier André Mack . Firstly, he emphasizes how the different components of a wine glass (base, stem, chalice and base) influence the overall experience of your glass of wine.
In general you could say, for example, that larger glasses are more suitable for red wines, which need that oxygen badly. The acidity in white wines requires less. But even then, there are still different types of wine glasses, of which the list below provides a concise but relevant overview.
Burgundy wine glass
These balloon shaped glasses are wide and voluminous. The size of the glass allows it to capture the aromas of the wine well. Pour your most aromatic (Burgundy) wines, such as pinot noir, into these glasses.
Burgundy glasses often have the property that they are made of a thin type of glass. The thin glass allows the wine to enter your mouth slowly and gradually: perfect for carefully observing all the aromas.
Bordeaux wine glasses
Bordeaux wine glasses are slightly higher and narrower than a Burgundy glass. That's because wines from Burgundy – often with a lot of Cabernet Sauvignon – need a lot of air: so you want a large part of your glass to remain unfilled, which gives the wine room to breathe.
In these glasses, the wines enter your mouth a little faster, which in turn spreads the wine evenly.
Chardonnay glass
In terms of white wine glasses, a Chardonnay glass is one of the best known. The glass is smaller and shorter compared to red wine glasses, allowing the wine to enter your mouth more quickly and smoothly.
The smaller shape of the glass also allows a nice balance between sweet and sour tones: exactly what you want to guard with white wines.
Port glass
A small glass, perfect for dessert wine that you don't drink a lot of anyway. Due to the shape of the glass, the wine automatically ends up more in the center of your mouth.
Fun fact: it used to be assumed that different tastes are perceived by different parts of your tongue, but that assumption has now been debunked. So you can perceive any basic taste in any place of your tongue.
flute
Flûtes are synonymous with the most iconic champagne glasses, the long narrow ones. The length of the glass nicely guides the bubbles upwards, which does justice to the taste of sparkling wines.
The visual also plays a role: after all, what could be more festive than a glass with cheerfully rising air bubbles?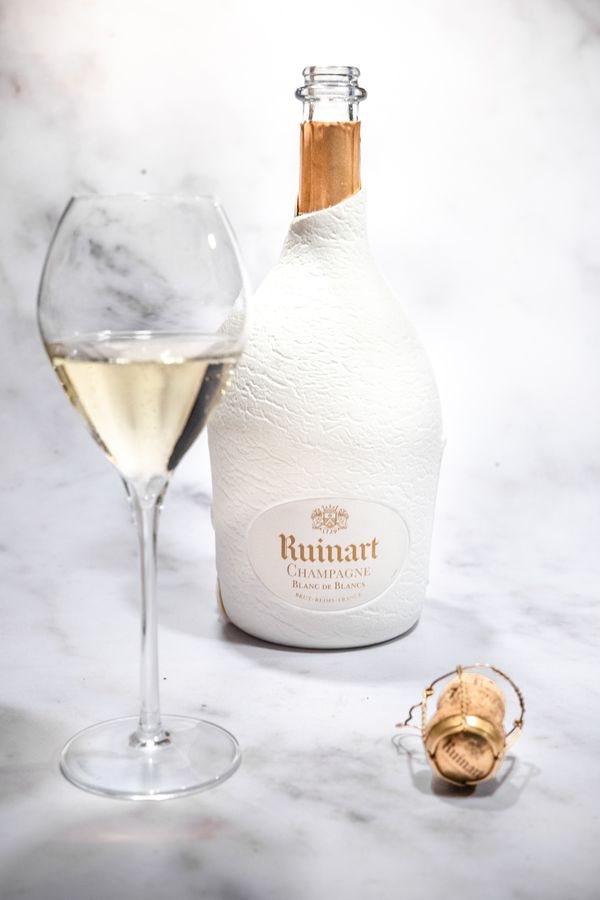 coupe
Legend has it that coupe glasses are shaped after Marie Antoinette's breasts. Whether that's true or not: at least you immediately have an idea of ​​the type of glass in question.
Although champagne is often served in this too, connoisseurs prefer an elongated flute. The large opening of a coupe glass means that bubbles quickly find their way out, which is not necessarily desirable. A safer choice is to use coupe glasses for cocktails or very sparkling ciders.
And finally: remember that a glass also determines your experience in a visual way. The sight of that first champagne glass with a drink, the swirling of a complex red wine in the chalice of a Burgundy glass, that moment when the host arrives with the smaller port glasses… You will automatically enjoy this more?