Team currant or team anyway-no-currant: the well-known oliebollen discussion comes to the fore every December. Fancy something different for once? Then we have good news: there are countless options for filling donuts. Sweet or savory, we have put together the tastiest fillings for you.
We assume that you have already mastered the basics of oliebollen with this recipe . No dairy or gluten? We have a recipe for that too.
Sweet donuts
In the mood for sweet? Brace yourself because the possibilities are endless. Make sure that the ingredients do not contain too much moisture (because: batter that is too wet will not work) and that they are small in size for a good balance in taste and distribution.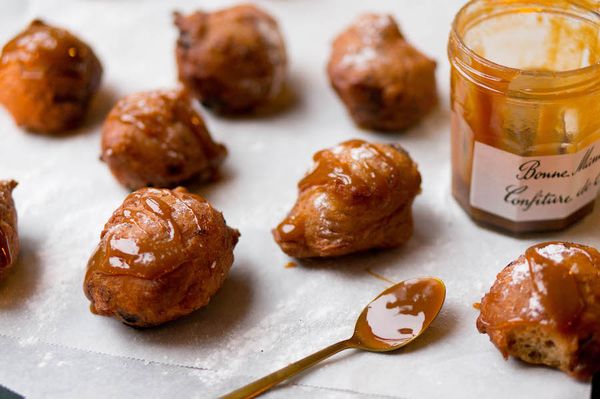 Salted caramel, we prefer to use that in everything since it can no longer fail with 

these tips

 . So donuts with this liquid gold? Yes please. Especially in combination with chocolate chips. 

You can find

 the recipe here .

Another one that always hits the spot: pumpkin. Perhaps not the first thought that comes to mind with an oliebol, but that is precisely why it is definitely worth a try. In any case , we can not get enough of 

this recipe

 .

Also nice in connection with pleasant eating content: vary the size once. Because let's be honest: there is a limit to such a normal size. Put us next to a bowl with 

these small copies

 of Rutger Bakt -with orange and cranberry!- and we'll be sweet until twelve o'clock anyway.

We will continue with the same Rutger Bakt, namely 

his versions with figs, dates and pistachio

 . Original and incredibly tasty.
Salty donuts
What can be sweet, can be salty too. As with sweet fillings, it is also important here that your fillings for the oliebollen are small and not too wet. Leave out the sugar from the base batter.
A bite of oliebol with melted cheese in it: it doesn't get any better than that classic combination. Tip: cut the cheese into small cubes and add, for example, some fried bacon pieces.

In for something really surprising: mix the batter with finely chopped spring onions, coriander and red pepper (or chili flakes), and serve it with 

this sauce

 .

Or go for the caprese ball 2.0: cut the dried tomato, mozzarella and basil into pieces. A classic combination, but as a filling of an oliebol completely as new again.

A little more work but unsurpassedly tasty: ham sui gok. This Chinese variant based on glutinous rice flour has a sweet exterior with a savory filling. You won't want anything else after 

this recipe from the Volkskrant .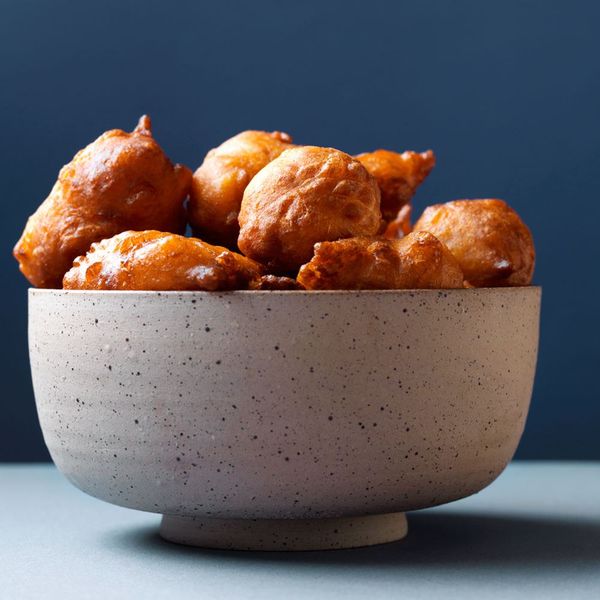 About another bow
Do you have a taste for more original snacks in the old & new category? Then try these Greek mini donuts called loukoumades, the Italian bombolonis with pistachio filling or this super-smooth Moroccan sfenj .
Important: make enough, you also want this during your first breakfast of the new year.