In addition to sourdough, there is another type of bread that suddenly pops up: the French Pain de mie. What's called: a sandwich shop will soon open in Amsterdam that pays tribute to this bread. But what is it?
During the pandemic, the guys from GUTS came up with a brilliant pop-up: PAINDEMIE . Fans of the toasted sandwiches, burgers and sandos they sold there can now breathe a sigh of relief: from 16 March the pop-up will have a permanent home of the same name on Kinkerstraat . In terms of puns, the name is well chosen, of course, because in addition to the link with the word pandemic, it also winks at those cool snacks with bread ( pain ) that they serve there.
We recently also spotted the bread at Bond & Smolders in Utrecht: that delicious hotspot where people have been queuing for éclairs, apple dumplings, buns and fresh croissants since 2000. And so for Pain de mie.
pain de mie
Pain de mie is best known in France as supermarket bread, typically sold in plastic packaging. In terms of taste, it is sweet and fluffy, with such a soft crust. A bit like our casino bread, or like the Japanese shokupan . With a lick of butter on it, it's a quick breakfast; topped with vegetables and cheese you make the perfect picnic sandwiches. The uniform and airy character of Pain de mie is also ideal for toasted sandwiches and sandos .
Just look at star chef Joris Bijdendijk, who tips Pain de mie with his Croque Monsieur . Admittedly, the supermarket version of the bread doesn't get a lot of credit from health professionals: the industrially manufactured bread does contain some fat, sugar and preservatives. Yet there are plenty of bakers who bake the bread fresh and in an artisanal way, such as Bond & Smolders .
In that case, a slice of Pain de mie is not inferior to that other airy bread that we love at the Culy editors: brioche.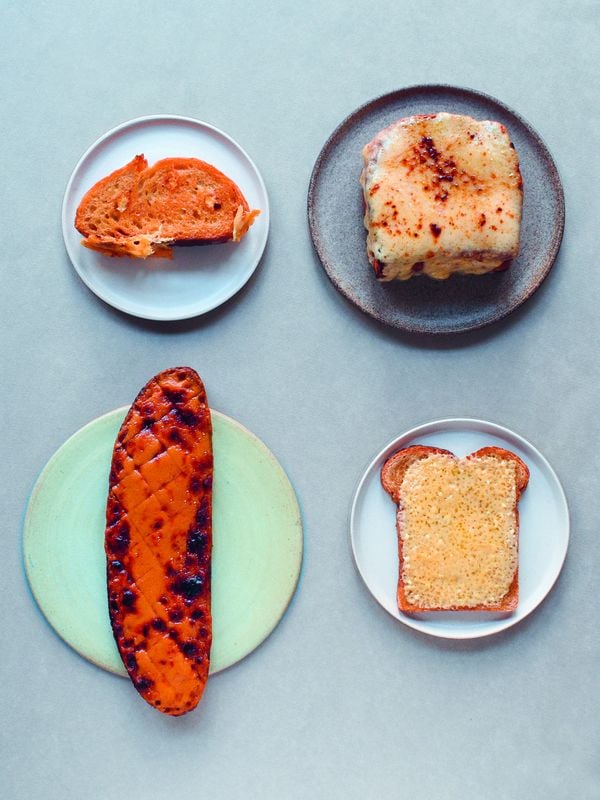 This is where you score it
You can safely load your car with the supermarket version on your next visit to a French supermarket. The artisanal versions are a bit more difficult to find: the best chance is at French bakeries in France.
We also have more and more great French bakers in the Netherlands, although their range is often characterized by rustic (sourdough) breads with a hard crust. And let that be exactly what Pain de mie is not.
Then why not cruise France…? Or go and taste the delicious sandos and burgers from PAINDEMIE, from March 16, 2022 at Kinkerstraat 122 in Amsterdam.