Christmas in the Netherlands has no rock-solid culinary traditions, apart from the gourmet set. It's different when you look at the rest of the world. There are of course the Americans, with their now well-known Christmas turkey . Less known, but often much tastier, are the countless other popular Christmas dishes that our world has to offer.
There is a good chance that it will also provide some inspiration for your own Christmas dinner.
Poland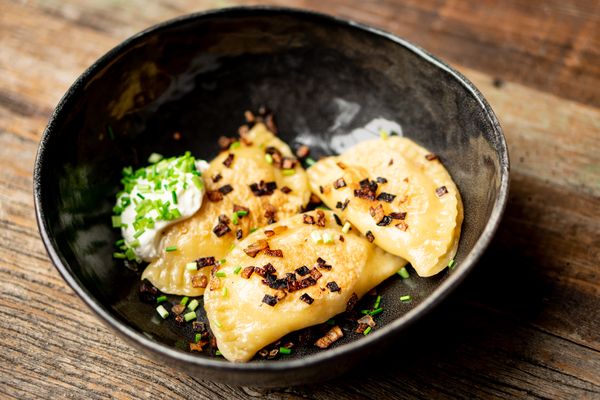 Where Poles are not averse to a piece of meat, they pull out  all the vegetarian registers on Christmas Eve – wigilia . After a lot of buffalo, they serve a dinner that consists of no less than twelve dishes. Both the number of apostles and months. One of them is pierogi anyway . Also so ambitious? Then practice with Culy's Homemade pierogi with potato and cheese .
Ethiopia
In Ethiopia, Christmas – Ganna – is celebrated on January 7, after a 43-day Lent. The day is celebrated with the national dish called rooster doro wat , a succulent rich chicken stew with hard-boiled eggs. The stew is characterized by the use of berbere : a spice mixture including fenugreek, cardamom and coriander. Forget cutlery by the way: you can eat this popular Christmas dish with injera , a delicious fermented pancake.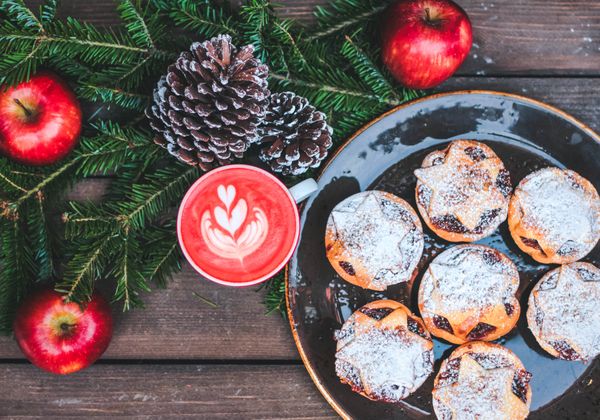 England
A little closer to home and also occasionally spotted in the Netherlands (the Amsterdam Brittons Bakery makes very tasty this Christmas): mince pie . Sounds savory, isn't it. We are happy to explain everything about it to you here.
Let's  not forget Christmas pudding either: a lot of liquor and lard is added to this steamed dessert. It can also be made well in advance (handy!). Nigella is happy to explain it to you with a recipe .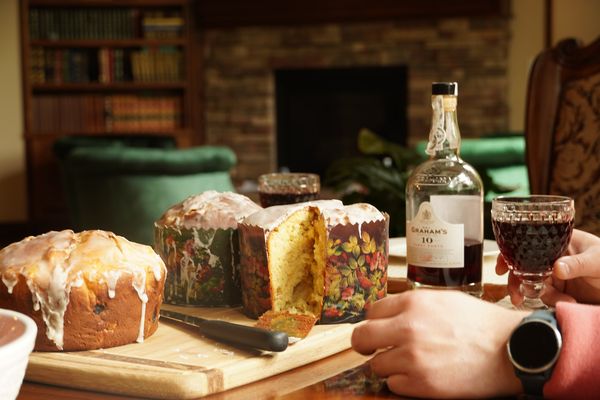 Italy
Luxuriously, colorful and festively wrapped. The sweet bread panettone is indispensable on the Italian Christmas table. Curious why? You can read all about it here.
Also enjoy: Feast of the seven fishes . Originally a tradition in southern Italy, brought to America. A grand dinner with seven different seafood dishes, because that's the number most repeated in the Bible. Throw us a feast like this every year.
Venezuela
Another popular Christmas dish in the world that makes our mouth water. In Venezuela, many bakeries sell pan de jamón during the month of December . This elongated bread filled with ham and raisins is both sweet and savory and has several variations. With cheese, olives or sometimes made from puff pastry. Anyway, again one that we would like to introduce in the Netherlands.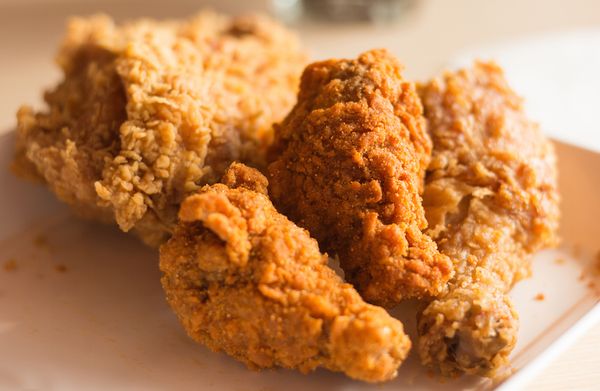 Japan
We continue the popular Christmas dishes from around the world with perhaps the most surprising of the series. Where we know Japanese cuisine as refined, balanced and well-considered, these terms are thrown overboard at Christmas.
The most wonderful time of the year especially applies to KFC. Yes, you read that right: in the 1970s, the fast food giant introduced their own fried chicken as a new Christmas tradition with a marketing campaign. And that turned out to be lucrative: millions of Japanese now faithfully order a bucket for the entire family.
Finland
Finally, let's take a look at the upstairs neighbors. Finns serve lanttulaatikko : sounds like a mama apple juice phrase, but is an incredibly creamy side dish of kohlrabi, breadcrumbs , whipped cream and butter. The popular Christmas dish is presented alongside other Finnish protagonists such as roast ham and smoked fish.
Hungry and fancy a varied Christmas menu? With these healthy dishes you can at least go ahead for the time being.