Aguaranteed success with drinks: the dried sausage. And yet the conversation (or at least the doubt) pops up again and again: do you take that skin off or do you go with the jacket and all on? That is why once and for all the answer to the question: can you eat that skin of dried sausage or not?
The sausage expert
Because this question has occupied the minds of drinks for decades , we turned to an earlier study by our colleagues at De Volkskrant . Paul van den Hooven of the Rotterdam Wild Vleesch explains more there. Van den Hooven, who is experienced in creating both traditional and experimental sausages, explains the issue.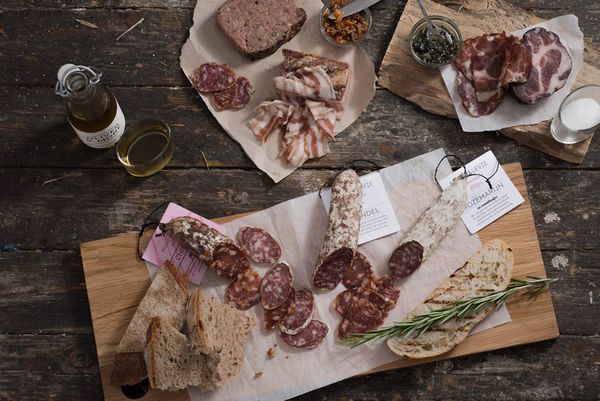 Traditional sausage
He says that skins of dried sausages can be roughly divided into three categories. First of all, those of the traditional sausage (such as those from Pastebakkerij or Brandt & Levie ): these are generally contained in a casing, usually that of a pig. In some cases it can also be a (blind) intestine of a cattle or sheep, or, for example, a bladder of a pig.
Collagen
On to the sausages of many manufacturers. Because natural casings can have drawbacks for large-scale production (stiff, uneven thickness), the manufacturer focuses on collagen sheets. With these artificial casings (an elastic protein product) it is easy to make identical specimens. So is every sausage exactly the same? artificial casing. With the smoked sausage, the use of a natural casing can be recognized by a string with clip.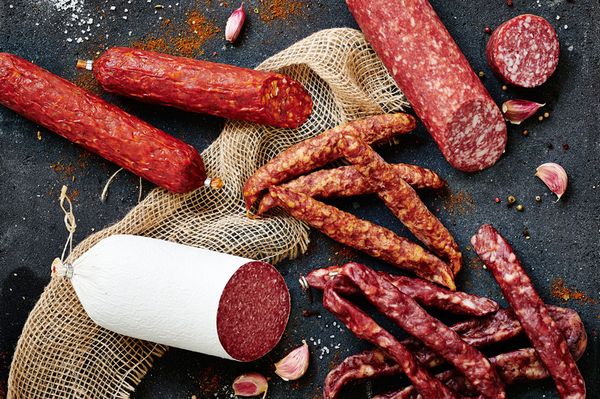 Plastic
We arrive at the third category: plastic. These are the cheapest among the sausages. Think of liverwurst and bifiwurst. Sausage maker van den Hooven suspects that we will recognize them.
Can you eat that skin of the dried sausage or not?
Nice all this background info, but now back to the answer to the question. And that is yes, you can eat the skin. But with an important caveat: it won't make you sick, but it's still a matter of taste. For example, many sausage makers (including Van den Hooven!) sometimes remove a skin from the dried sausage when it simply has too much negative influence on the taste of the sausage.
By the way, did you know that the white powder layer on the sausage is (safe) mold or that it has just been rolled in the flour? Still interesting to investigate with your next dried sausage.
Now let's get started with this serving board of the serving boards .