Resolutions, goals, to dos : whatever you call them, a new year also means a lot to look forward to or work towards. And of course we mean on a culinary level. In any case, the Culy editorial team will start 2022 with a mountain of culinary intentions.
A laborious but horribly delicious recipe, a restaurant that has been at the top of your notes for months, or a new skill that urgently needs to be learned. We're already starting.
The culinary intentions of Culy's Nancy
"Since I became a mother in the past year, I would consider it a very good resolution if I could eat something with two hands instead of one (for those who are curious: no, a taco is clearly not included) . Also the number of times that due to lack of time I went to the bakery again to get a sausage roll for lunch is embarrassingly high. I want to start cooking feasts again with vegetables in the lead role and resume my intention to cook this book by Molly Baz from cover to cover."
sushi master
"I also dream of becoming just as good a sushi master as Oof Verschuren in his book Homakase . And I want to delve even more into the cuisines of Africa, as explained in the book In Bibi's Kitchen by Hawa Hassan."
Jollof rice
"The recipe that is first on the schedule is in any case West African jollof rice . My boyfriend and I first ate this at Ikoyi* restaurant in London and were blown away. I have Chef Jeremy Chan's original recipe and we're going to try to recreate it. Together, because then we at least have two hands (and we can cheer each other up). It also contains very mysterious ingredients, such as smoke powder and crayfish powder. We have already ordered these from africaproducts.nl . There is no turning back now, you understand that."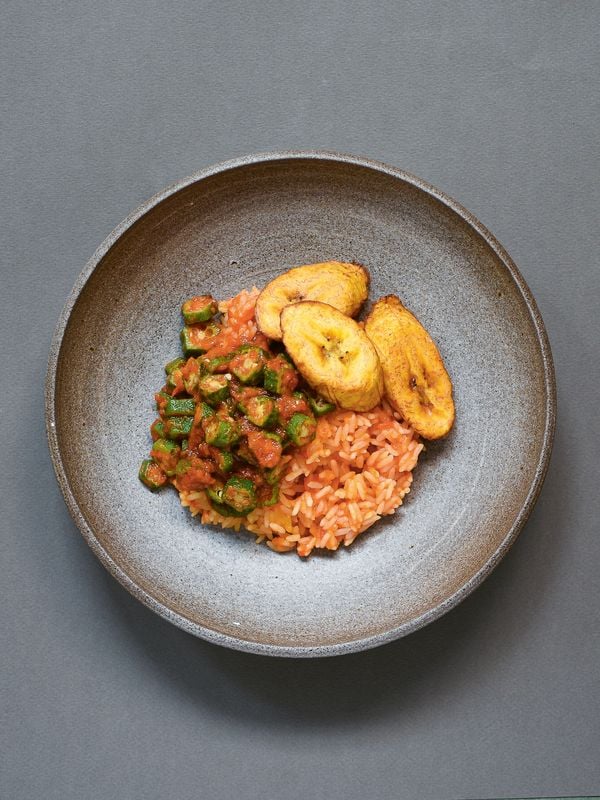 Culinary Utrecht
"During my maternity leave, a lot of cool new restaurants opened in Utrecht (where I live), all of which I want to discover in 2022. Maeve, Hemel & Aarde and 273 are high on the list. 2022 is going to be a good culinary year, I can already feel it."
Culy's Winnie . culinary plans
"In 
Cuisine Carine
 (fantastic cookbook!) I saw a recipe for – hold on – cocoa ravioli with duck, rosemary and sea salt. How genius are you when you come up with something like that? That's what I want to make, although it is quite a laborious recipe. Perfect for a winter lockdown Sunday in 2022."
Spain
"Speaking of lockdowns: as soon as they are over and travel becomes more accessible again, I want to go to Spain. Hanging out at the bar with hot padrones at Quimet & Quimet, an authentic tapas place in Barcelona that I was tipped off recently. Or explore the Basque Country, a region that fascinates me from a culinary point of view – if only because of their annual cider festival."
Cook, eat and capture
"Nevertheless, while writing, I realize that my culinary intentions are difficult to capture in a few paragraphs. I'll end with a selection of my culinary plans: learning how to prepare pulpo the way it should be – brunch feasts with oysters and Bloody Marys – eating out at 101Gowrie , that ramen shop above Dun Yong or Black Smoke – focusing on Sichuanese cooking . But also: becoming a better food photographer, blinis with sour cream and salmon eggs on Sunday morning and daring to make Peking duck yourself.
And the best thing about it? So I really can't wait to work out all these plans, because guys: food and drink make life beautiful."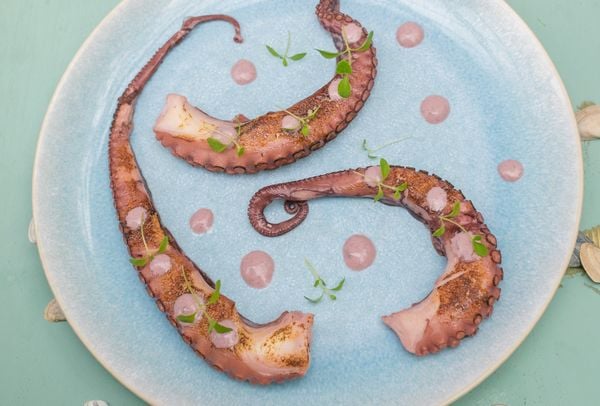 The culinary goals of Culy's Maaike
Vegan & French
"Last year (gosh, that sounds crazy) I gave my mother the book From the vegan baker  by Rodolphe Landemaine, with the idea that we would work through all the recipes together. That book is full of vegan versions of, for example , madeleines , brioche and other classic French recipes. We haven't made many recipes yet, but the intention for this year is to put that oven to work!"
Hummus 2.0
"I've been obsessed with Asian food lately ( crispy chili oil <3), so there are a lot of Korean and Chinese recipes on my to-make list as well. Like homemade kimchi ! I also really want to perfect my recipe for hummus . Recently I tried to make it with peeled chickpeas, and the texture was perfect. Only the taste of natural hummus remains so difficult…"
Dining out
"Also on the list is to try the vegan cheese fondue (yes, really!) at Mr. & Mrs. Watson to eat in Amsterdam. And can be ordered at Rabbit Feed Express, the best vegan restaurant in the Netherlands. And yes, I dare say that."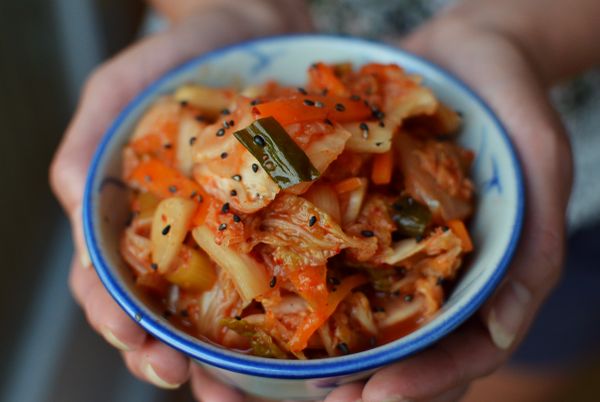 The culinary intentions of Culy's Auke
catering industry
"The catering industry can also use our support in 2022, so when the weather is possible I like to put a napkin on my lap at favorite restaurants such as Vrr , Bouchon du Center or Fulu Mandarin. If that still doesn't work, I'll at least go for a pick-up session."
Holtkamp
"As a big fan of the Foodtube videos by Cees Holtkamp and granddaughter Stella, I consider myself lucky that I haven't seen them all yet. The videos include everything you need to relax. A resolution that I will most likely be able to tick off on 1 January."
Sweet
"I have been actively baking for some time, but at the same time I am not blessed with a mountain of patience. Quite an impossible combination when it comes to baking. This year I plan to take a little longer to perfect a baking. And of course to make this XXL pink cake  ."