The collection – or delivery – of pizzas can now be added to the list of 'basic necessities'. Once you get home, open the box, ready to attack. But hey: is that pizza cut or not? Yes, it certainly is, but why never quite?
(Just not) sliced ​​pizza
Since the first lockdown, you've probably picked up more pizzas – or had them delivered to your home – than ever before. With us, the favorite pizzeria is in any case under the shortcut. And yes, during such a lockdown you also have more time to think about essential actions such as cutting a pizza.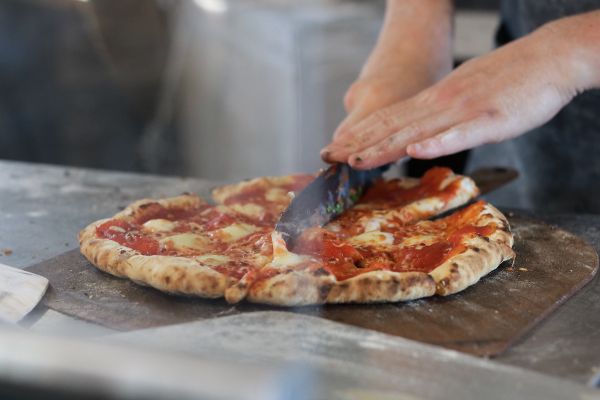 Snack masters
We were happy with the last episode of Snackmasters . There the candidates made a New York pizza and New York Pizza made a revelation. As it turns out: they just don't cut it, they do that especially for us, the pizza lover.
Pizza chaos
Ever spun a box of loose pizza slices for 15 minutes? That's pretty much (well come on, maybe a little shorter) the effect when you cut a pizza all the way through. Tomato chaos in a flat square box.
By not cutting the pizza completely through, everything stays in place during transport and you still don't have to grab a pizza cutter . So win-win.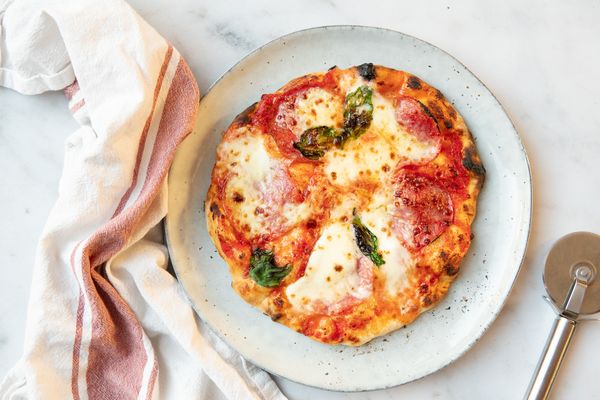 Life Changing Tips
If such a point remains, you can warm it up again later. In the frying pan, with a little olive oil, briefly fried on both sides. Never in the microwave of course. hangover? Then make it into a toastie like this .
Is your pizza in but your guests are late? Then keep it warm with aluminum foil and – if they are really late – place it in the oven for another ten minutes at 200 degrees, still with aluminum foil.
Best just-not-cut pizza
Not entirely unimportant: where do you get the best pizzas? We have of course selected it for you. For Utrecht , Rotterdam and Amsterdam .