If you take food even a little seriously, then you know that we should all eat plant-based more often. And taking food seriously: that's what we do as Culy editors. Now we are not role models at Culy when it comes to vegetable food. Because of our job, we especially taste everything that seems interesting to us, with a curious eye. After all, our goal is to write about everything that is tasty, and that extends beyond the vegetable.
That's not to say that we don't promote plant-based cuisine: on a weekly basis we come up with recipes that don't involve an animal element, but that always make your mouth water. And if there is a great new plant-based product, we love to write about it. However, a completely vegan diet deviates somewhat from our regular eating patterns. For the National Week Without Meat & Dairy, Culy's Winnie took on the challenge for one week. A report!
Flavor bombs up to
Oh dear, have I been chanting how easy it would be to go vegan for a week? It's barely Monday morning and the irony is already starting. In my fridge I find a piece of salmon from the day before and from that pack of ' Nduja I bought yesterday at trattoria FAAM I Google whether you can freeze that too – that's .
Fortunately, it is true that two years of working from home have made me quite good at coming up with colorful work-from-home lunches, which are often already vegan (a matter of counterbalancing all meals and recipes that are not). Also my lunch on Monday: rice noodles with cucumber, mango and peanut. Star players are undoubtedly the sticky aubergine and the scallion oil  : taste bombs up to and including.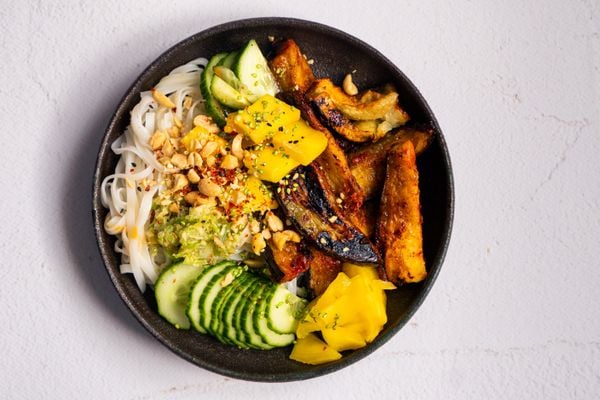 Honest and secretive
And that's a good example of how I prefer to approach vegan food. Not by running on autopilot to the meat substitutes department and filling my shopping cart with them, but by coming up with exciting dishes with honest, secret ingredients.
After all, a good plant-based meal should not stand or fall by the quality of such a meat substitute, in my opinion. That's how I aspire to fill in the rest of my vegan challenge week: with great dishes without too many one-on-one meat and fish substitutes. Was that successful? For the most part, but – spoiler – the week did not go smoothly.
A selection from Culy's Winnie's Vegan Week
We are at Tuesday. For the time being, it has been no problem at all to find food that fits within the above philosophy. Take this pastry from Fort Negen , a bakery where everything is delicious, and therefore also their vegan lemon financier. It doesn't taste humble in the least: the overwhelming lemon aroma makes for tasty, satisfying bites.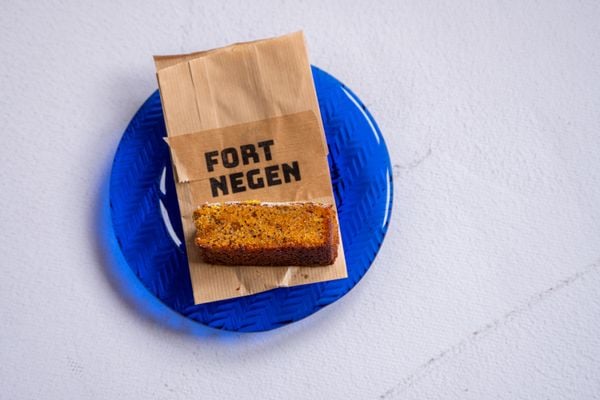 Or take this black bean soup, based on a Culy's Nancy recipe . For me now without sour cream that is. Admittedly, it does miss a bit of fat, but you can also get the acid with an extra squeeze of lime. The warmth of the cumin, the sweetness of the mango and the smokiness of the adobo: what a must, this soup!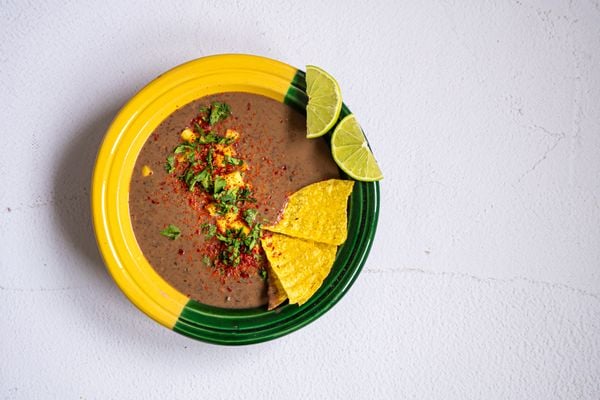 Vegan chocolate chip cookies
On Wednesday, I realize that sweets may be the biggest difficulty this week – despite that tasty financier. Not that I often crave something sweet, but you will see: just when you are in a vegan challenge week, the need for your favorite cookies or ice cream is greatest.
Then get started yourself. After some searching I find a great recipe for chocolate chip cookies based on olive oil instead of butter. Can I live with it. Furthermore, the recipe is almost an exact copy of a non-vegan recipe, especially the taste. Large chunks of dark chocolate, crunchy sea salt flakes, a soft inside… Are you already salivating? Don't worry: the recipe will soon be shared on Culy.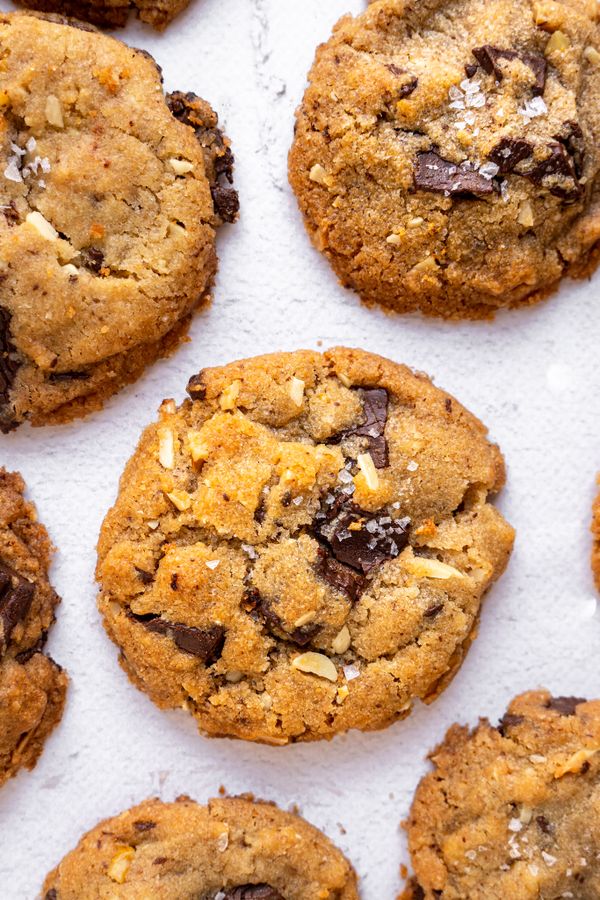 Tasteful and with depth
The other recipes that I develop for Culy during my vegan week are of course vegan. Orechiette with spicy harissa paste, tomatoes and pickled lemon. Fragrant mushroom soup with lemongrass and coconut milk. Vegan calamari based on royal bolete.
You see? Each one tasty dishes with enough depth. I am also satisfied with it myself. Stay tuned , because these recipes will also be on the website.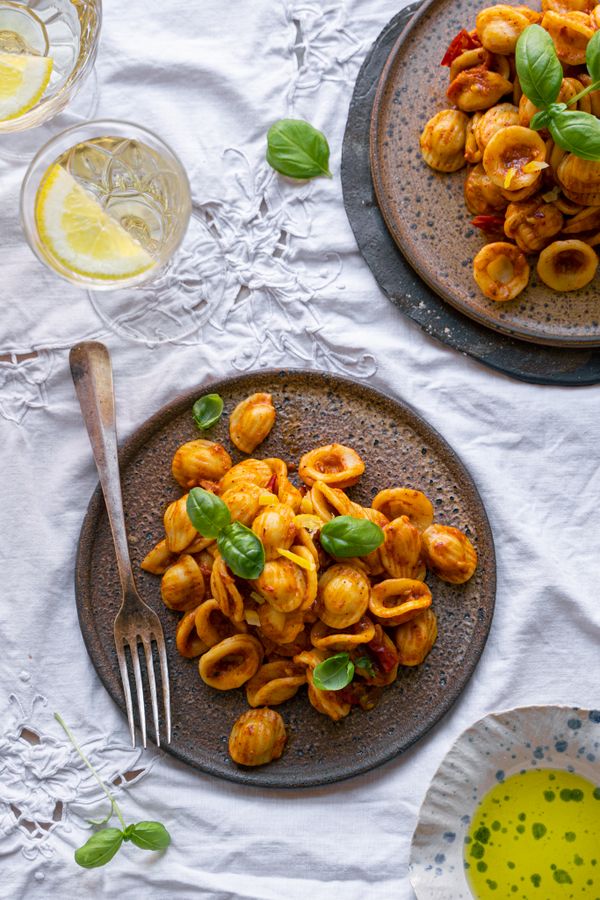 Nice discoveries
Challenging yourself for a week to only eat vegan automatically leads to great new discoveries. For example, on Thursday I give Plant B's vegetable frozen meals a chance. If there's one concept that makes vegan eating easy, it's this.
The ready-made meals are delivered to your home and contain great ingredients such as smoked sea salt and capuchin miso. The local element is also interesting: they have successfully created their own Dutch variant of international dishes at Plant B.
The Dutch Glory is a good example of this: think of it as the Dutch version of the buddha bowl with locally grown Brussels sprouts and sauerkraut, kapu cijner  miso from Waekat from Rotterdam and hummus from Diktrom peas from Friesland. Nice!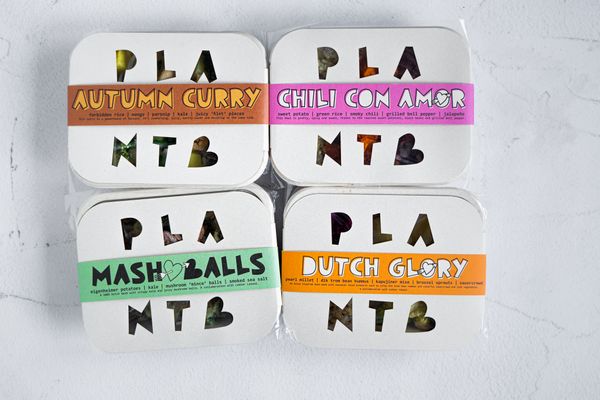 Vegan outside the door
Of course, eating vegan is not difficult if you cook for yourself all the time. The real challenge lies in combining such an eating pattern with social activities and eating out. As for the latter, it just so happens that a new plant-based concept opens this week: Obsidian by Graphite, a hotspot that I'm excited to discover. This branch of Graphite *, the top restaurant that sits above it, will serve as an event location in the future. The present DJ booth invites you to drinks, the refined dishes of star chef Peter Gast are exclusively plant-based and innovative.
A cool discovery in his menu is the "Redefine meat". This lab-produced meat is a development to keep an eye on, and we will see this more often. The absolute favorite of the evening remains a tiny macaron with beetroot, sesame, cherry blossom and ponzu. I don't know how he managed it, but the salty taste the chef has managed to create here makes me pause.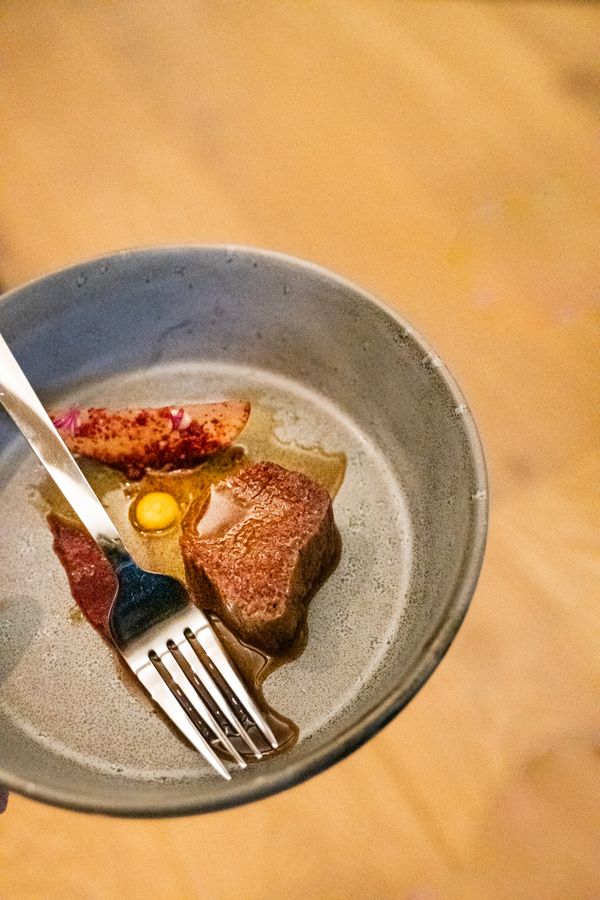 oops
Does the photo below say enough? Although the week has gone smoothly so far, I am faced with quite a challenge on Saturday evening. For my nephew's birthday I join a family dinner. I did not announce to the family in advance that I would eat vegan, just to keep the spontaneity in it.
On the table is a gigantic cheese platter, and let that be something I could safely label as my last supper. Oops, because you also understand that I won't get through the evening on hazelnuts and fig chutney.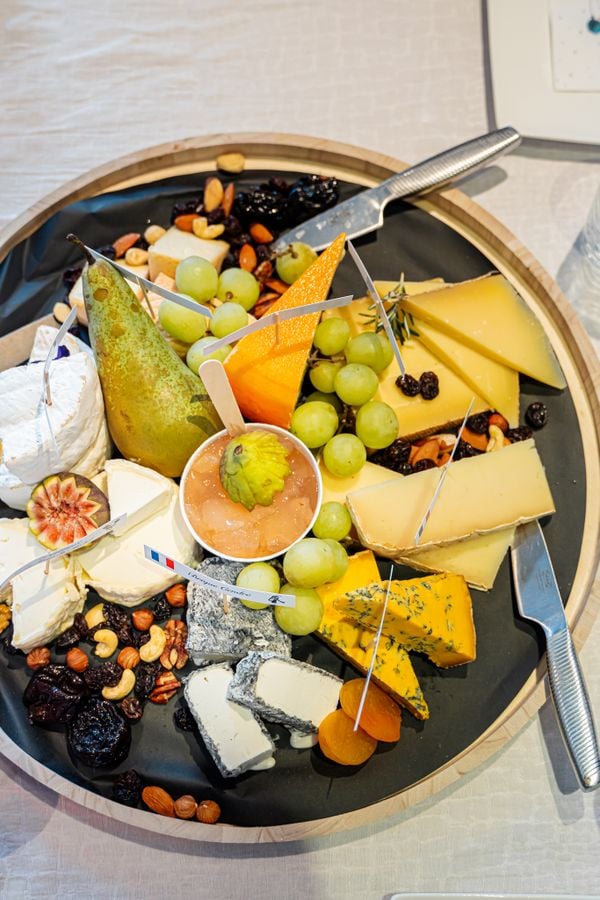 Now I can already hear you say: but the vegan cheese range has also been very good lately, isn't it? Doubtless. But let's be honest: I still have a little trauma from the time vegan feta transformed my quiche into a blubbery, water-like substance. Since then, I have held firmly to the principle: if you eat cheese, do it right. And that's probably exactly where my Culy identity resurfaces. Sin in moderation, but if you sin, enjoy it to the fullest.
What was it like to eat vegan for a week?
Culy's Winnie's vegan challenge week is now over. Has it led to a complete switch to a vegan lifestyle? Not that (that 'nduja has to go on sometime…), but until then we would like to continue to inspire you with the tastiest vegan recipes , vegan friendly hotspots and tasty  meat substitutes . Enjoy!