The thirst-quenching Japanese drink with the characteristic marble in the neck. Chances are you've come across it by now: Ramune can be found more and more in the Netherlands. And that doesn't matter at all. But we can imagine that you want to know more about it.
Because where does the name come from and what does that marble actually do there?
What is Ramune?
We're late, as the drink has been around since 1884. It all started in the Japanese city of Kobe, where the drink was introduced by a British pharmacist. We immediately come to the name: it is derived from the English lemonade .
But that take didn't get the soda until later. That used to be mabu soda , after marble soda , because of the marble in the neck (we'll get to that in a moment). Mabu soda gained popularity among the Japanese after a newspaper ad claimed it could prevent cholera.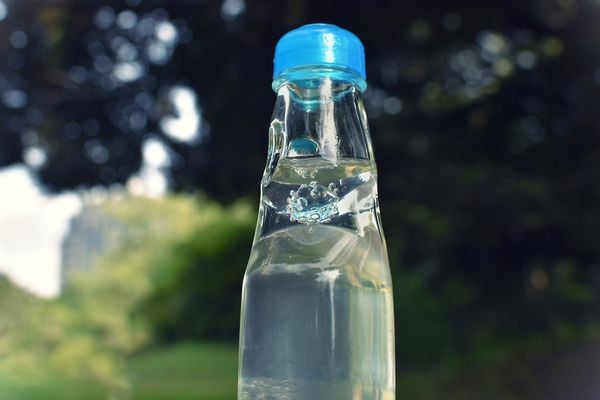 the marble
So back to that marble. Glass flasks used to be (re)used for carbonated drinks: the uniquely shaped neck contained a marble that remained in place due to pressure from the inside. By pushing the marble through, you could drink. That peculiar shape ensured that the marble does not get in the way of drinking the contents. Also in the Netherlands many bullet bottles were used for carbonated drinks. Fun fact : the bottles were often broken by children to actually play marbles.
flavours
Where the marble used to be just a necessity, it is now mainly an entertaining trademark of Ramune. Add to that the sweet taste and you have a bubbly favorite among the kids. Incidentally, it all started with a lychee version, and as often happens with soft drinks, there are now countless variations to be found. From kiwi to wasabi (!) and from yuzu to bubblegum.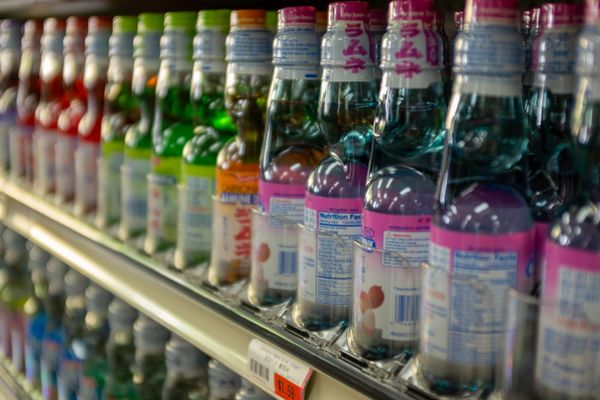 Where to get it
Got a craving for Ramune? There is a good chance that your favorite Japanese (ramen) restaurant has it on the menu. Otherwise you can get it at Amazing Oriental , Tjin's Toko or another Asian toko with Japanese products.
And are you there? Don't forget to bring these ingredients with you.