No chips without dips. At least, in case you want to give an extra dimension to your somewhat flat nachos, ribbed chips or emping. Because the right chips with the perfect dip makes the whole experience that little bit more unforgettable. We'll give you some inspiration.
Tasty chips & dips combinations
The classic
Admittedly: there is nothing better than eating a (half) bag of natural chips. But, are you really going to sit down for once? Then combine it with a jalepeño dip . Or, do it like cocktail bar Super Lyan and dip it in chocolate sauce for the ultimate salty/sweet combo. Surely this will become your new favorite snack.
More in the mood for paprika chips? It combines very well with a slightly spicy dip, such as this chipotle ranch dip .
Kroepoek
Nice with dinner, but just as nice during a movie. Provided combined with a good dip, of course. Since prawn crackers are grateful for many dips (Peanut sauce! Sambal!) we have listed our favorites here .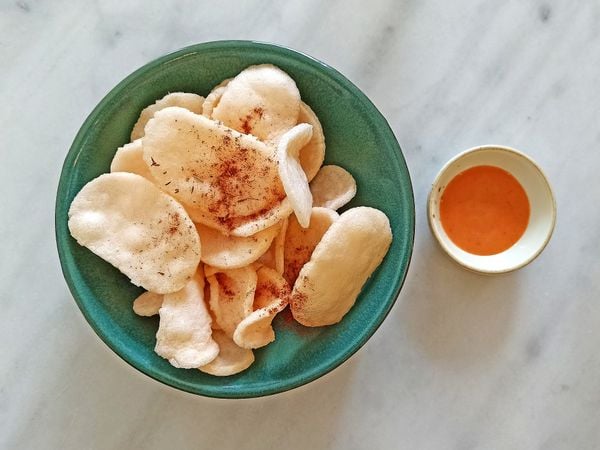 emping
The underrated brother of prawn crackers, emping, is also ideal for a good dip. Its neutral taste makes it easy to combine with a spicy sambal or crispy chili oil .
bugles
Who doesn't remember it: the tube of cheese spread in one hand and a bag of Bugles in the other. We're going to take it up a notch in this area, because did you know that whipping cheese really takes you to another Bugles dimension? How? You read it here .
banana chips
The tasty banana chips are a gem in themselves, but combined with a luxurious dip they instantly become the centerpiece of the snack table. Like this colorful dip , for example, with shrimp and avocado.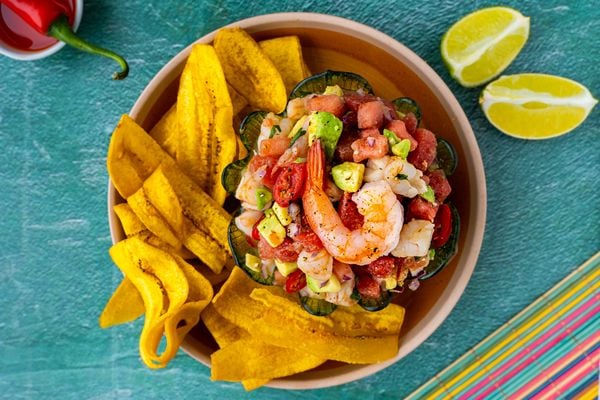 Nachos
Tortilla chips aka nachos have always been served with sour cream, guacamole, tomato salsa and, if from the oven, with cheese. Very tasty (also as a complete meal ), but that can also be done differently. How about this salsa with grilled corn?
Doritos
Guilty pleasure or simply horribly delicious: everyone is happy when they discover a forgotten bag of Doritos in the pantry. And, in case you didn't know, this one should just be paired with chili sauce .