The skin of a duck: an unsurpassed taste and texture, when properly prepared. An essential action when preparing a duck breast is therefore notching the skin. But should it be in checks or stripes? How deep do you carve it? And why are you doing that at all? Culy explains.
Why carve a duck's skin
The duck has a good layer of fat around the meat to insulate against the cold of the water. If you leave the skin around this while preparing the duck, the fat will melt into the meat and into the skin itself.
The result: greasy meat that is unpleasant to eat and sagging skin due to the absorbed fat. There is a good chance that you will leave this on your plate and that is a shame, because nothing is tastier than the crispy bite of duck skin.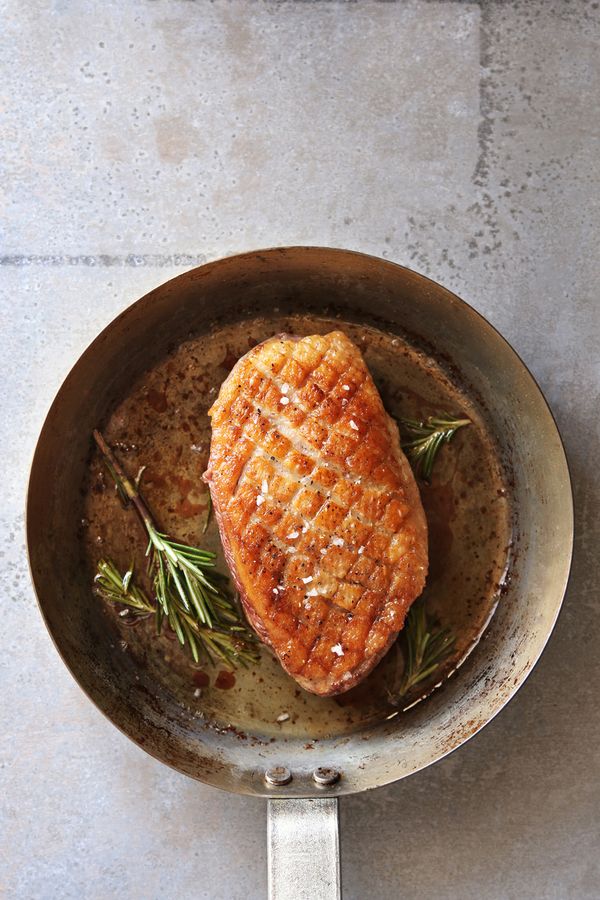 Process
Okay fatty meat and flabby skin; we don't want that. A shame for a super-deluxe duck recipe like this one . So how exactly do we score that skin to let the fat out during cooking? First of all: with a sharp knife. A good chef's knife makes the whole thing a lot nicer and easier.
When slicing, be careful never to cut through the meat. If you can see the flesh, you are just too far. In addition: the fat is a lot easier to cut when it is cold. So put the meat in the freezer for ten minutes when you get started.
Cartridge
A duck skin pattern is probably familiar to you. But what exactly does which pattern do? The simple answer is: the finer the pattern, the more places the fat can escape. And that is good. It takes some practice, so don't make it too hard on yourself the first time. Score the skin in diagonal lines.
Do you have a taste for it? Then also work crosswise with notching the skin of the duck. The eye also wants something natural.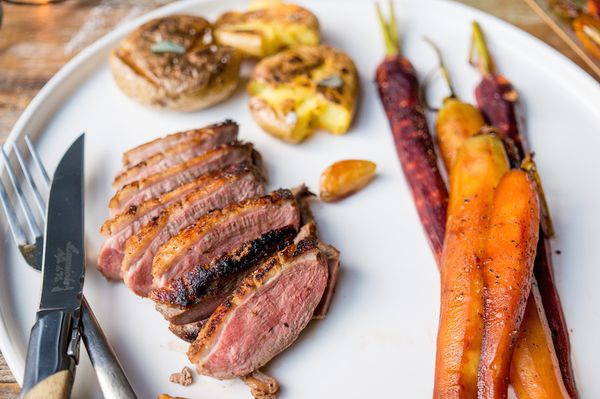 To work
Prefer to carve under supervision? Then keep this video handy. Also handy to immediately give that duck breast a perfect preparation. Our friends from Bon Appétit show it for a moment.
Also important: there is a good chance that you have duck fat left in the pan. Try using this fat instead of oil for crispy potatoes from the oven that you serve with it. Believe us: you don't want anything else.