For a moment it seemed as if he was staying in the shadow of the madeleine . But little by little, the financier takes the stage he deserves. Because secretly we like the financier at least as much. What exactly is a financier and how does he get that nutty taste?
Into history
The minimalist French cake was invented by French nuns in the 17th century, but only really became popular in the 19th century. There are two theories about the name financier. One claims it is derived from the traditional rectangular shape, reminiscent of a gold bar.
The other is convinced that the financier owes its name to the rapid rise in the financial district in Paris. The shape fits perfectly in the pocket for a longer period of time, without falling apart.
A real financier
Nice, all that history, but what makes -besides the small rectangular shape- a real financier? In terms of ingredients, these are almond (flour), beurre noisette , egg white, flour and (powdered) sugar. And, if you ask us, the texture: soft on the inside with a slight crunch on the outside.
The great thing about this French favorite is that you can vary a lot: with the type of nut , for example, or by adding fruit or chocolate.
Self to the financier
We assume that after this information you will take the plunge yourself. In this case, get the right baking pan at home first. Sure, officially it should be rectangular. But since we no longer live in the 17th century, it can now also move around just fine. With  this recipe full of pistachios, for example.
The financier is also addictively delicious with walnut, such as  this one with walnut and sage . Or opt for something more classic with  this variant with apricot jam and almonds. Are you in for the financier 2.0? Then let this video guide you .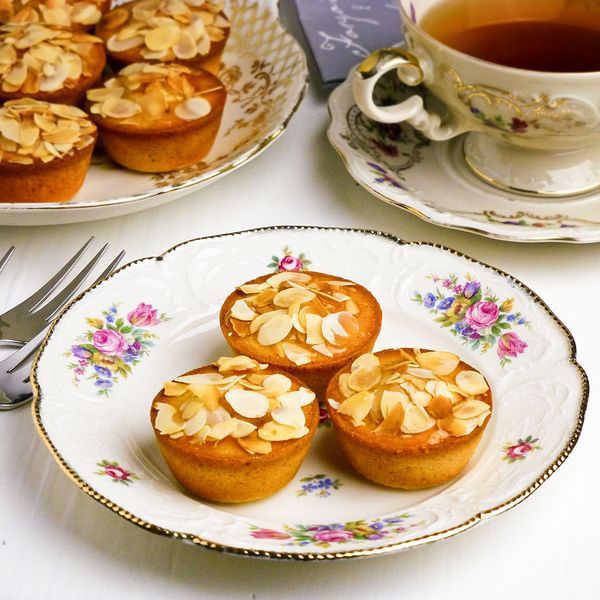 Where do you get the best financiers?
Do you want to taste the real thing before you get started yourself? In that case, we would like to refer you to Bond & Smolders in Utrecht or to Gebroeders Niemeijer or Le Fournil de Sébastian  in Amsterdam. And while you're there, get the best croissant in Amsterdam right away .