Thinking about what to eat every week can be quite a challenge. To ensure that you don't put the same dishes on the table every week, we like to inspire you with handy weekly menus. That citrus is only intended for sweet recipes is, of course, complete nonsense. Because fruit like orange, lemon, lime or mandarin makes us happy in savory recipes.
They also contain a hefty dose of vitamins and antioxidants. That's why we're incorporating citrus into our dinner this week. Are you in?
Need more inspiration? View all weekly menus!
Monday
The best of both worlds: since we love burritos and Thai food, Culy's Winnie decided to combine both cuisines. And in the form of burritos. So no cheese and black beans this time, but fresh lime chicken, coconut milk and sriracha. Also check here how you can best roll it.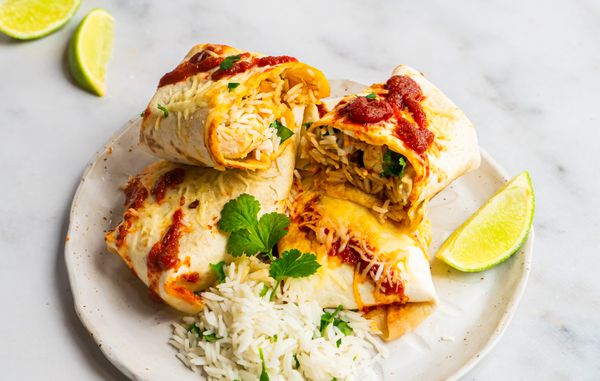 > To the recipe: Culy Homemade: burritos with lime chicken, coconut and sriracha 
Tuesday
On to perhaps the most famous citrus fruit in our dinner: the lemon. The seasoning in many pasta dishes. Sometimes as a juice, sometimes as a grater, and in this case both. Add chili and parmesan to that and you know for sure that this will be a successful dinner.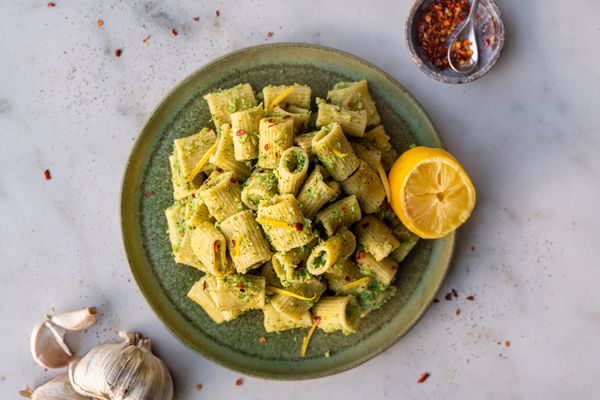 > To the recipe: Culy Homemade: pasta with garlic, broccoli, lemon and chili
Wednesday
Whoever says that gazpacho can only be eaten in the summer has not yet tasted the following recipe. In addition to mandarin, the cold soup is also given a fresh twist by kaki fruit: the winter replacement for tomato. Serve it with bread and make enough: since it's served cold, you just put it back on the table the next afternoon.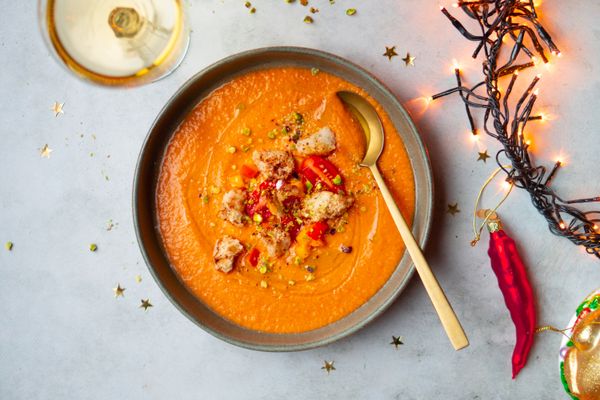 To the recipe: Culy Homemade: wintery gazpacho with cherry tomatoes, persimmons and mandarin
Thursday
Soup with pasta: who doesn't like it? And if that pasta is also tortelloni, then at least our evening can't go wrong. We knew that lemon, spinach and dill is an unparalleled combination . But it really doesn't get any better than this soup.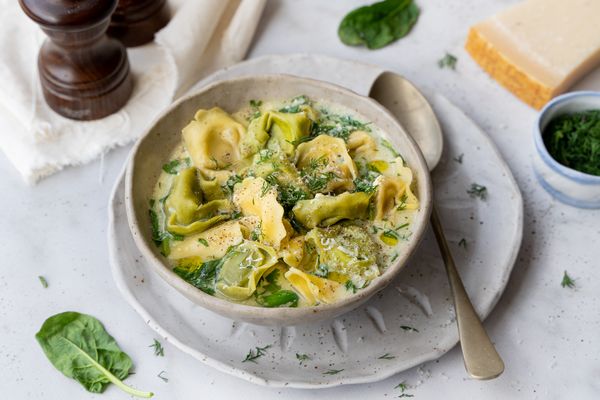 > To the recipe: Culy Homemade: tortelloni soup with lemon, spinach and dill
Friday
When talking about citrus recipes, let's not forget the grapefruit . And it really flourishes in the next dish. An additional advantage: the fresh color of both the grapefruit and the pomegranate make it very nice to look at.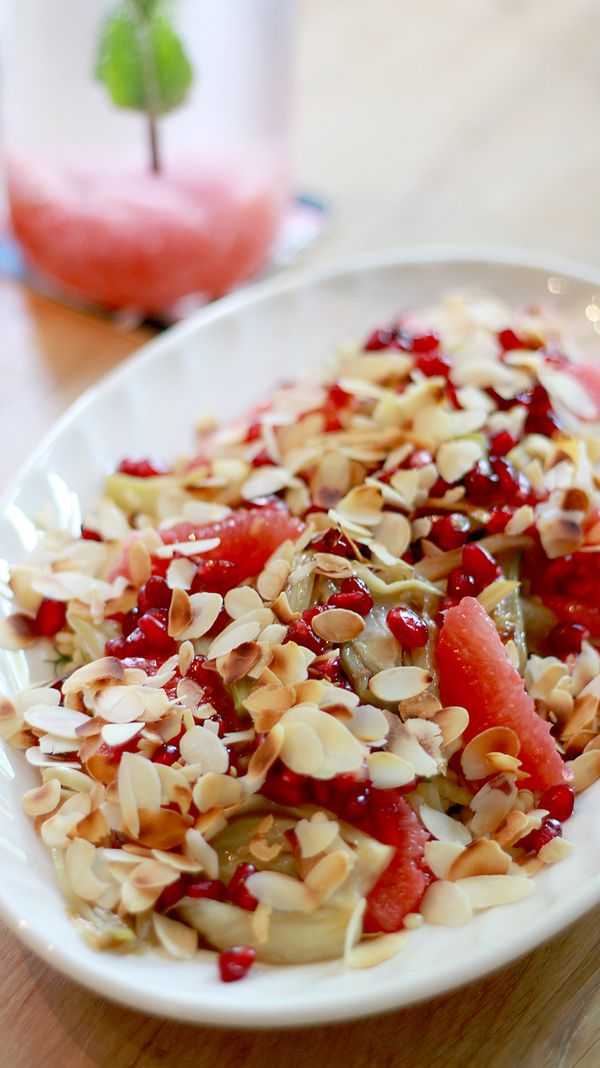 > To the recipe: Culy Homemade: pearl couscous with fennel, grapefruit and pomegranate 
Saturday
Weekend so probably some extra time in the kitchen. And the good news: that time is mainly in the waiting, because this super juicy orange chicken requires little preparation. Serve it with some rice and pak choi and you have the perfect recipe with citrus for a Saturday evening.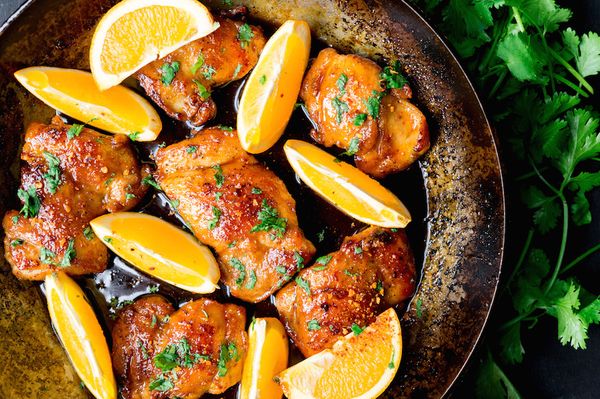 > To the recipe: Culy Homemade: sticky orange chicken
Sunday
Noodle soup on Sunday is like a croissant in the morning: always a good idea. This easy version of Job & Perry with shrimps is a pleasure in every way and a very tasty example of recipes with citrus in it. Comforting, spicy and full of flavour. And did we mention that it's also easy to make?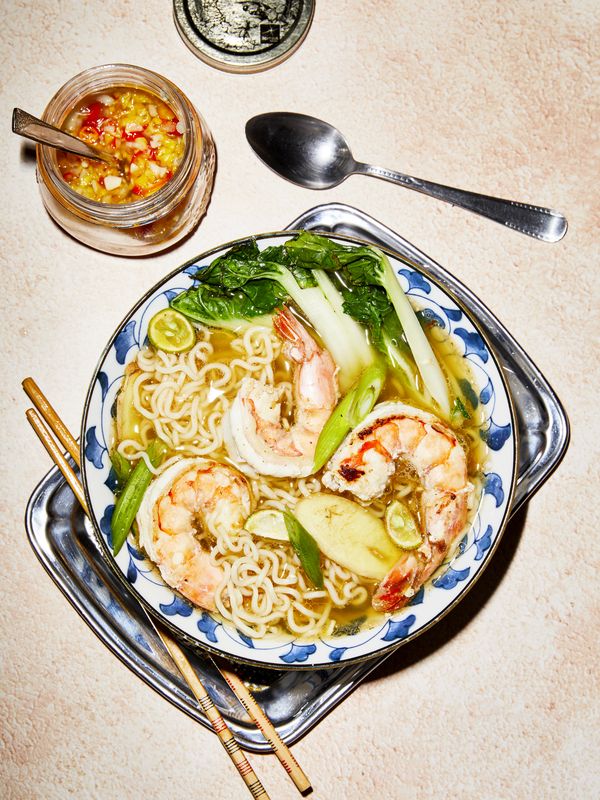 > To the recipe: Easy noodle soup with shrimps, pak choi and lime