Because let's be honest: for most of January we mainly want to see a cup of steaming soup on the table.
Need more inspiration? View all weekly menus!
Oh, and are you preparing one of these recipes next week? Take a picture of it, share it on your stories (or your Insta-grid) with  #culyhomemade  and  @culynl  and we'll share your picture via our  Instagram account !
Monday
Cauliflower, coconut milk, curry, ginger, lemongrass … That's all you want on a Monday evening. Believe us: after a tiring day at work you just want to eat this creamy, spicy stuff.
If you're smart, you can even make it on Sunday and just reheat the healthy soup on Monday.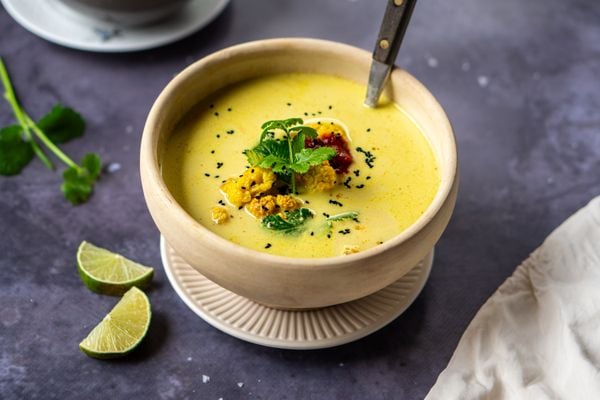 > To the recipe:  Culy Homemade: healthy cauliflower soup (with an Asian twist)
Tuesday
Also on the second day of this weekly menu we conjure up a golden yellow stuff on the table – no, not leftover cauliflower soup, but 'The Stew' that went viral on Instagram. So don't forget to post a photo afterwards with #thestew to really match the experience. 😉
If you want to put even more vitamins in the dish, it is always possible to add some other vegetables in addition to the kale . That leftover broccoli or zucchini fits in perfectly!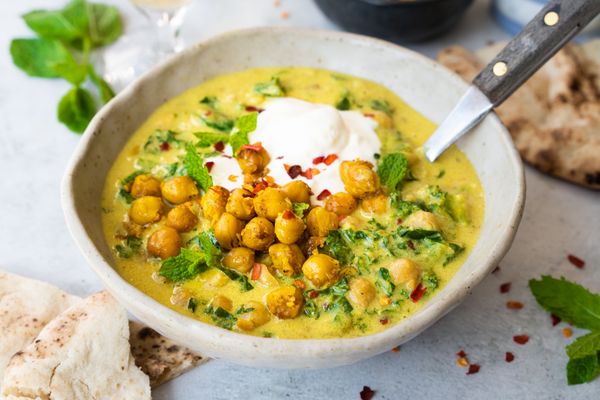 > To the recipe:  Culy Homemade: 'The Stew' by Alison Roman (the chickpea curry that went viral)
Wednesday
Pizza to break the week? Yup, that's fine! We hid beetroot, cherry tomatoes, bell pepper, pumpkin, onion and kale in these colorful rainbow pizzas. And yes, a little cheese for the pizza vibe .
If you want to make these pizzas even healthier, use a ready-made cauliflower base, for example. Or make your own with your kids after school.

> To the recipe:  Culy Kids: rainbow pizzas with secretly a lot of vegetables
Thursday
Do you still have orzo in your pantry? Throw it in the chicken soup! It may sound crazy, but with that you can transform a simple stock into a nice quick meal soup.
This isn't just any chicken soup, by the way: the star anise and lemon in the stock give it a real upgrade. Also, bring a little spring into your home.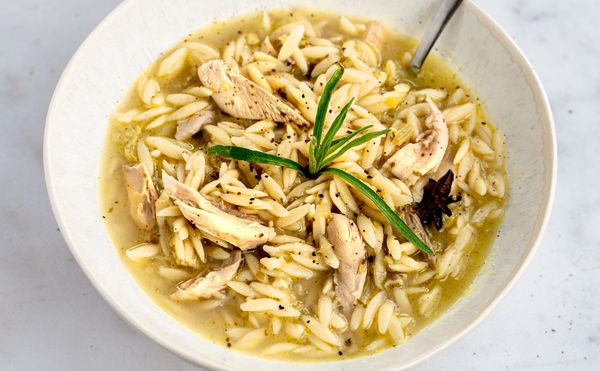 > To the recipe:  Culy Homemade: chicken soup with lemon and orzo
Friday
Although risotto is comfort food at its best, the amounts of butter and cheese are normally not necessarily healthy. But if you can make healthy cauliflower rice, why not risotto rice? The Berlin food photographers Susann Probst and Yannic Schon undoubtedly thought so.
And tadaa: here's the vegan cauliflower risotto they created. Just as deliciously creamy as the version with risotto rice! Aka : a recipe that should definitely not be missing in a weekly menu full of healthy comfort food.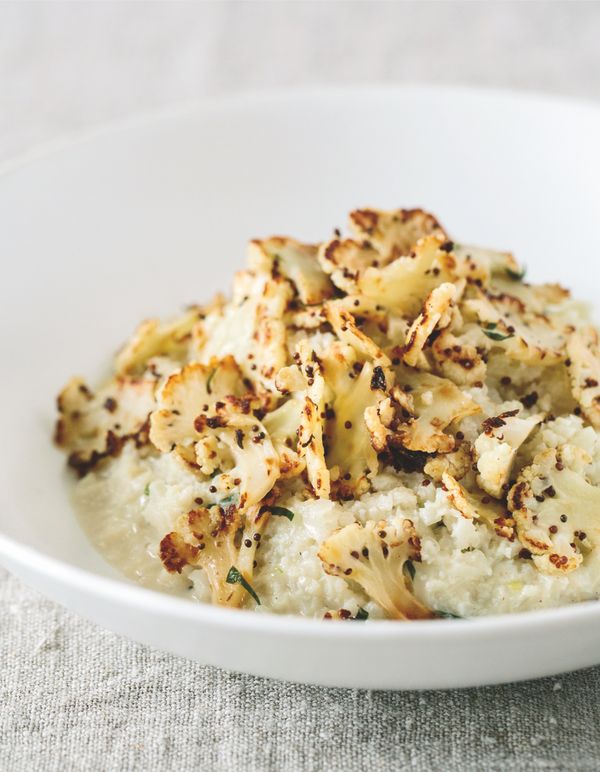 > To the recipe:  Surprisingly vegetarian: cauliflower risotto
Saturday
We can hardly imagine that after the rainbow pizzas you missed out on color in this weekly menu, but if you did, then this recipe with rainbow carrots is really something for you. You can buy them in the larger supermarkets.
Fun fact : did you know that white, yellow, purple and red carrots used to be very common? It's a shame that we only know the orange version! We now use the rainbow varieties as a topping for dhal, a spicy lentil curry packed with whitish.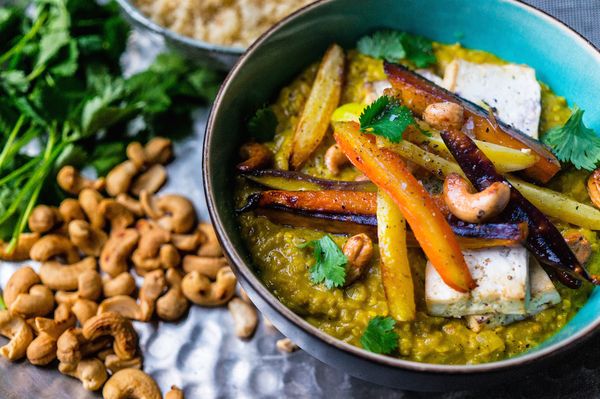 > To the recipe:  Culy Homemade: Indian dhal with colorful carrots and tofu
Sunday
More soup? Yes, more soup. Not ordinary, but noodle soup; in our opinion the perfect way to end a week full of healthy comfort food. This udon noodle soup is filled with chicken, broccoli, bok choy, shiitake and carrots. yum.
For this recipe you will need white miso, a Japanese soybean paste. You have to go to the toko for it, but this recipe is more than worth it.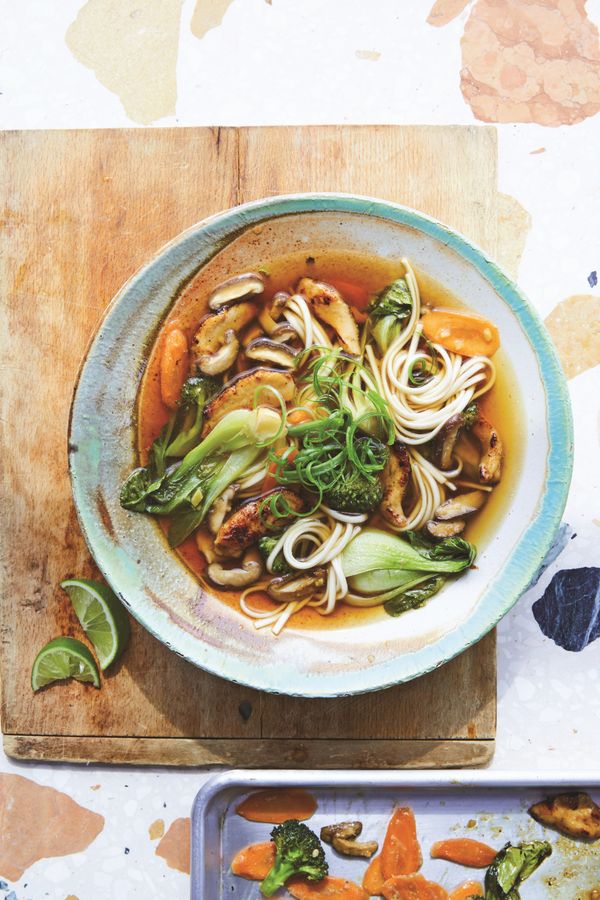 > To the recipe:  Udon noodle soup with chicken and vegetables from Full of Vegetables