Canned food: we are in favor. Not only is it useful because of its long shelf life and low price, it can also have an unparalleled rich taste. Since our pantry is full of them, we have listed the most important seven canned foods for you.
Besides cans, there's plenty to fill your pantry with, as  this list of other ingredients proves.
Canned fish
In the canned fish category, the offer is extensive and wonderful. It is not for nothing that even restaurants serve canned fish. Our favorites? Anchovies of course, which you can use in this creamy butter , for example , or in a French pissaladière . Or opt for salmon with this salad or a tuna sandwich .
But we can't imagine a pantry without canned sardines. Like this unforgettable pasta . We explain the difference between fresh and canned sardines here .
Not sure which tin to choose? Fish-from-can king Bart van Olphen explains it to you .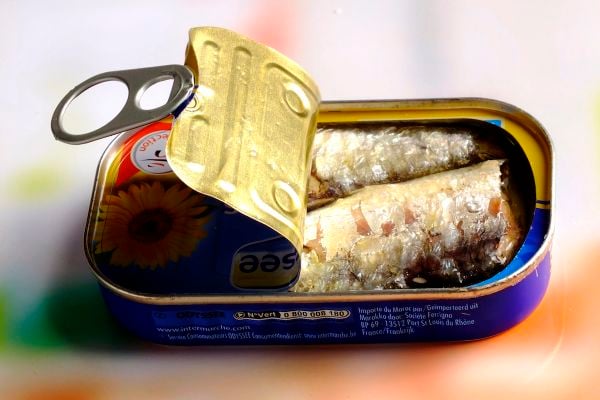 Canned corn
Baby corn and corn kernels: yes please. We have them both in our pantry. Canned corn is quick and tasty for this Vietnamese salad or, of course, in a chowder . Baby corn goes really well in Asian dishes, like this lo mein .
canned tomatoes
There is a good chance that you already have a stock of them, because the indispensable canned foods are really the canned tomatoes. What you can do with all that.. do you have a moment? Here we explain all the ways to get the most out of these tomatoes and why San Marzano's are a favorite .
Sufficiently informed? Then you can get started with these pasta shells with tomato sauce or a tomato omelette with za'atar and labneh.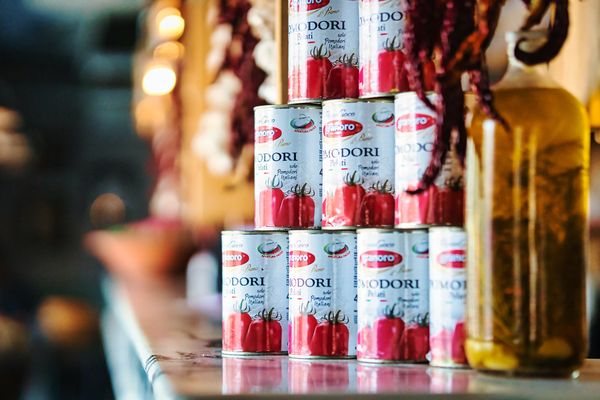 coconut milk
On to another favorite: coconut milk. Creamy, soft and indispensable when making a curry . But we are also happy to open a can for this thirst -quenching es tjampoer or in your soup  . In short: plenty of reasons to stock up.
jackfruit
Jackfruit is doing well. While we first saw it mainly as a pulled meat substitute in dishes like these tacos , we are now also a big fan of jackfruit in sweet recipes .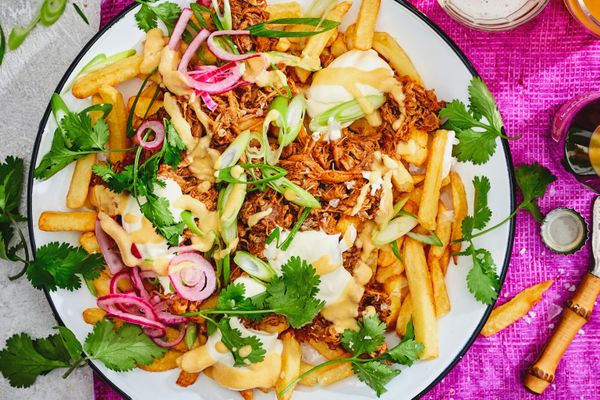 beans
Standard category in the pantry since time immemorial: canned legumes or beans. From kidney beans to chickpeas and from cannellini beans to brown ones: the possibilities are endless. So are the dishes. Some favorites? This black bean burritow bowl or Alison Roman 's now famous stew .
Condensed milk
We conclude with an essential look into the sweet category: that of condensed milk. Did you know that coconut macaroons are super easy to make with the help of this can full of sweets? Or this salted caramel cake ? And while you're at it; make this dulche de leche and you won't want anything else.
Do you need to replenish your pantry? Then check out our favorites that we have recently added.