Whether you turn 3 or 30: cake is indispensable on this day. Celebrate big, celebrate alone or treat. A birthday remains the perfect time to go all out in the field of baking. Be sure to find a recipe for your ideal birthday cake here.
With chocolate or rose water; imposing or understated; with these copies you can go ahead for the coming birthdays.
1. Chocolate cake
A chocolate cake should not be missing when you make several cakes. This Jamie Oliver flavor bomb is just as easy as it is beautiful and – not unimportant – a feast to look at.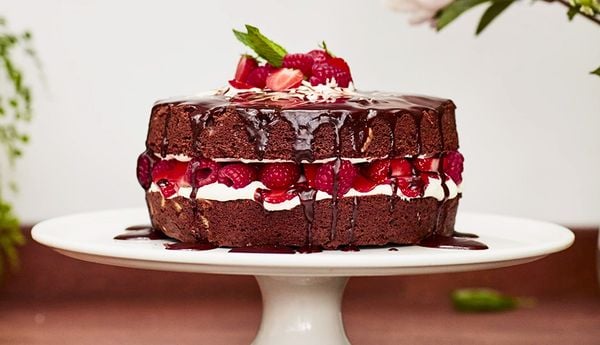 > To the recipe: Jamie Oliver's Easy Chocolate Cake
2. Chic lemon cake
Are you going for fresh flavors and a minimalist look? Then we have a delicious example for you in the form of a gin-lemon pie. Festive, with a twist and very tasty in combination with a gin and tonic of course.
> To the recipe: Culy Homemade: festive gin-lemon pie
3. Ferrero Rocher cake
If you're talking about cakes that you can wake us up to, this Ferrero Rocher copy is definitely at the top of the list. It seems that Fatima El Irari from the book 'Uit de Keuken van Fatima' knows exactly what we like with this recipe.
> To the recipe: Ferrero Rocher cake
4. Classic Apple Pie
No list of the tastiest birthday cakes without the Dutch apple pie. And of course there are thousands of recipes for it. Our favorite is this one with crispy crust and soft apple cinnamon filling.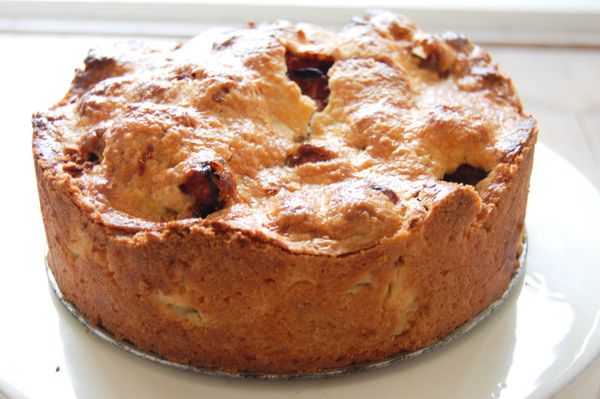 To the recipe: Culy Homemade: classic Dutch apple pie
5. Impressive Birthday Cake
Fancy a spectacle that is hard to top and that will be appreciated by everyone? Then this recipe for a classic high birthday cake (with chocolate glaze!) is the solution for your upcoming birthday. Did we mention sprinkles are involved?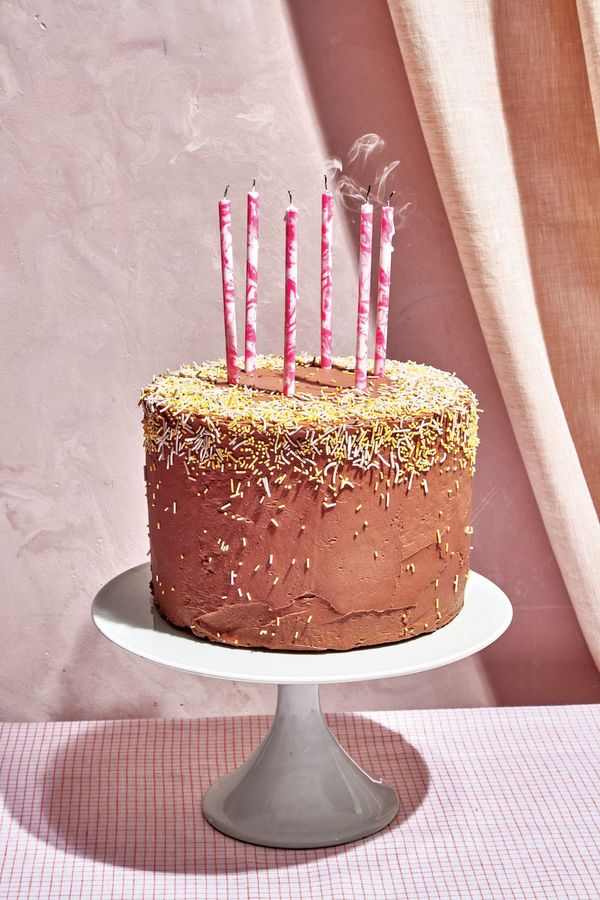 6. Colorful Persian Cake
A birthday cake should really make an impression. That is no problem at all with this Persian love cake. Not in taste (rose water, cardamom and pistachio) as well as in use of colour. The pastel colored decoration also looks great on your birthday photos. Want to really go wild with colors? Then try this cake from Bon Appétit .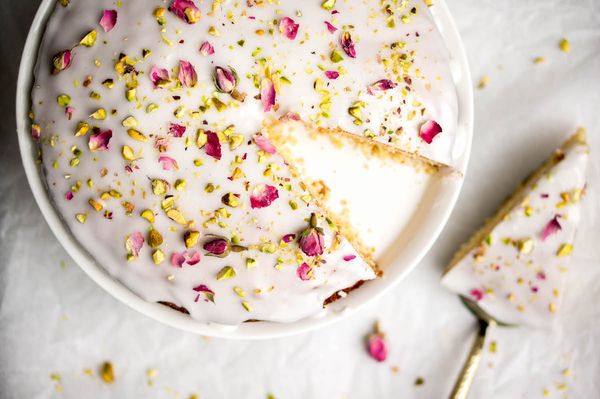 > To the recipe: Culy Homemade: Persian love cake with rose water, pistachio and cardamom 
7. The fruit tart
Birthday in the summer? Lucky you: then there is fruit in abundance. Feel free to make the summer fruit the protagonist in your birthday cake, as with this recipe with red fruit and lots of cream.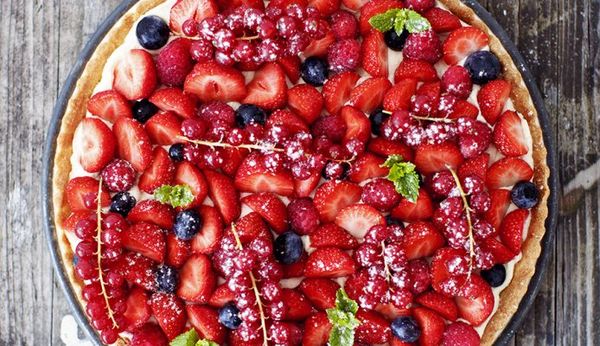 > To the recipe: Summer fruit pie with lots of fruit
8. Vegan Birthday Cake
Gone are the days when a vegan birthday cake was seen as a challenge. This impressive pearl with elderflower and raspberry proves that once again. Warning: the high layers, floral flavor and creamy inside will make the cake the centerpiece of the birthday, not you.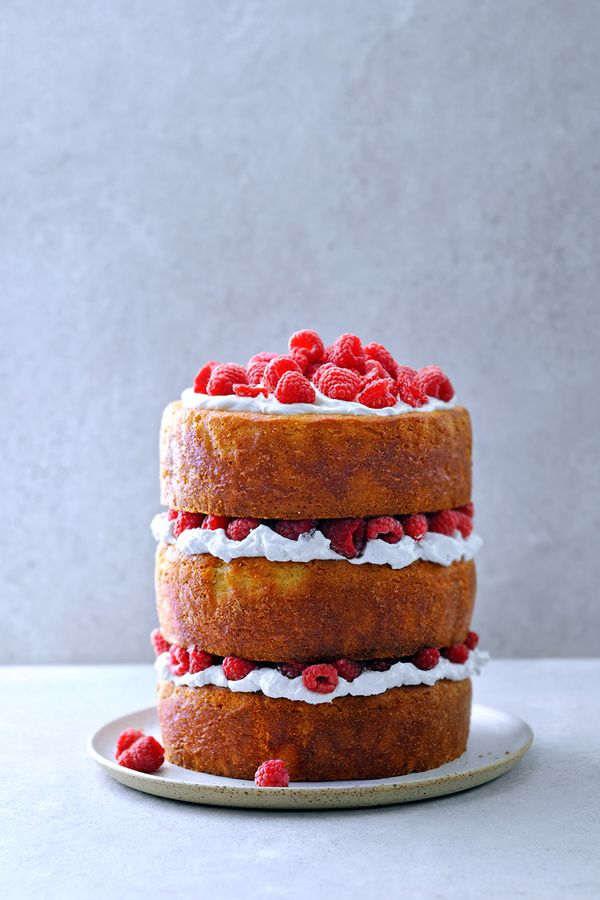 > To the recipe: Vegan elderflower pie with raspberries
9. Carrot cake
Birthday in the fall or winter? That calls for a suitable cake. We are sure that this carrot cake will be received with a standing ovation. Add some chopped and roasted pecan nuts and/or walnuts to the carrot cake for a crunchy touch .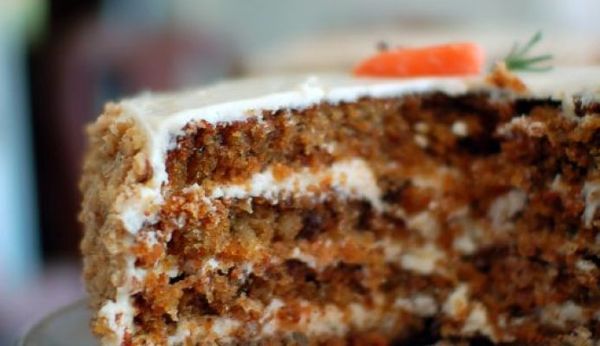 > To the recipe: Divine carrot cake with mascarpone
10. Summer ice cream cake
Is it your birthday in the summer or do you feel like celebrating your birthday with a dessert cake? Then definitely try this old school nougatine ice cream cake with mocha meringues. A classic that no one sees coming.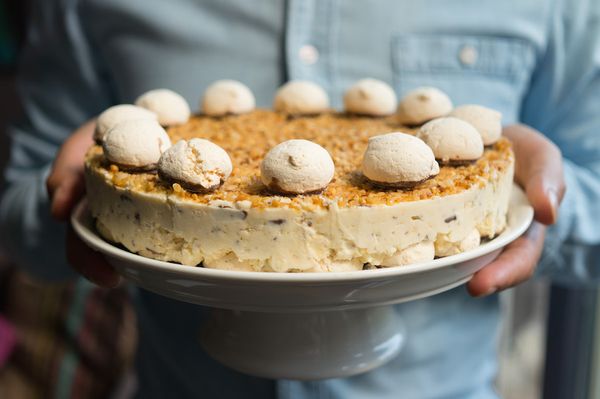 > To the recipe: Culy Homemade: nougatine ice cream cake 
11. Pink cake XXL
Are you or do you know someone who is fond of pink cakes? Or do you have a child who really prefers everything in pink? Then go for this XXL pink cake. A pink dream come true.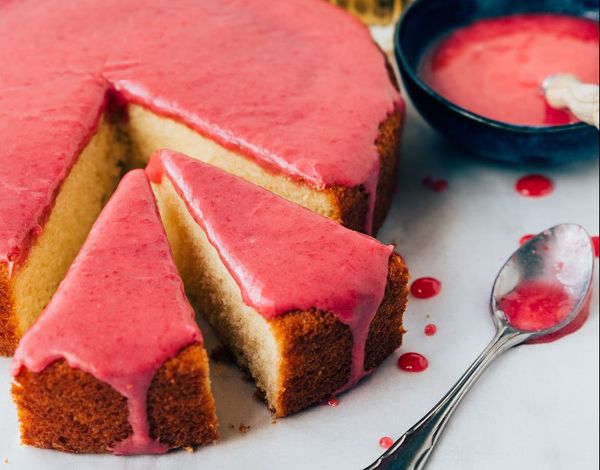 > To the recipe: Quick and easy XXL pink cake
12. Tiramisu Cake
Only win with this cake: it's easy, you don't have to bake it and it looks spectacular. And then we haven't even mentioned that it contains limoncello. Already a successful birthday.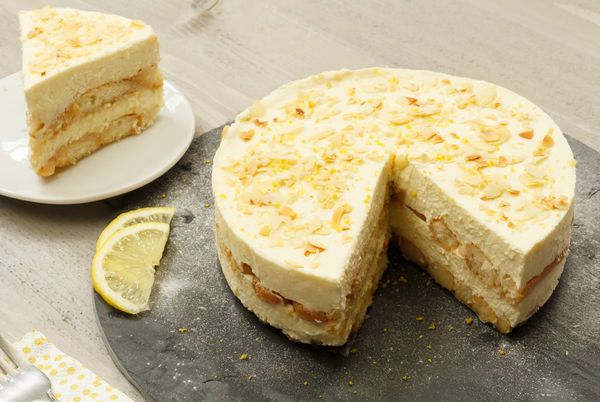 > To the recipe: No-bake limoncello tiramisu cake