Chances are that you too eagerly spoon out a boiled egg with the first spoon you can find. A little salt on it and hoppa, on to the next bite. Have we just read a piece of news that will most likely change your egg routine: apparently you should not eat it with a silver spoon. Why not? We'll explain it to you.
etiquette
We stumbled upon this anecdote while reading in Etiquette by culinary journalist Mara Grimm . As we discovered more culinary etiquette facts with a high storytelling content. We mention the right way to consume a tompouce so waste-free or what exactly you should or should not put on your croissant.
silver spoon
What seems? The spoon affects the taste. Mara Grimm therefore urges us to leave the silver spoon behind: "Never use a silver spoon to eat a boiled egg . The egg can enter into a chemical reaction with the silver."
We hear you thinking: this sounds unhealthy. Is that it? "It doesn't appear to be unhealthy," Grimm continues, "but the taste is unpleasant and it also discolors your silver."
Caviar
And that's not all. Do you like a spoonful of caviar every now and then? We are also warned about this in Etiquette. "Never use a silver, metal or stainless steel spoon, as they can chemically react with the eggs and affect the taste."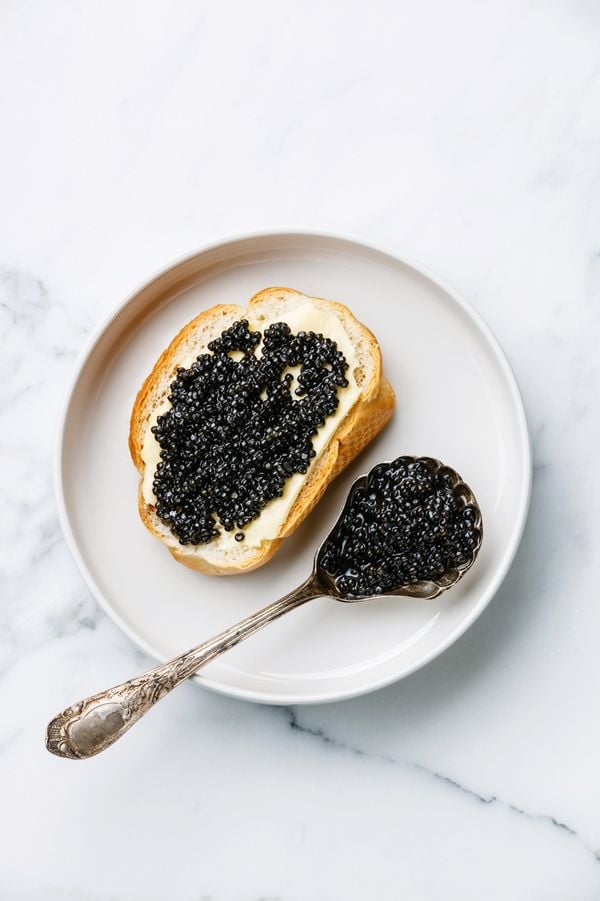 What now
The silver spoon alarm may be obvious, but how do we eat our boiled egg or a portion of caviar? Fortunately, we also get an answer to that: not looking for a chemical reaction while eating a boiled egg? Then go for a spoon made of mother-of-pearl or horn. If that doesn't work, plastic or porcelain would in any case be a better choice than the silver variant, technically speaking.
For caviar, also prefer a mother-of-pearl or bone specimen. Or, scoop it on the top of your hand and eat it off – according to tradition.
More egg-related tips?  This is the best way to peel an egg and this is how long you can actually store eggs .