It seems like a relic from another time, those sweet cans of sweet condensed milk. Something your grandma would keep in her closet next to the cookie jar. But appearances are deceiving, because in 2022 the cans are also welcome guests in many baking recipes (dulce de leche!). How about that: what exactly is condensed milk? And what do you do with it?
What is condensed milk?
It is a type of ultra-stable milk from which the water has been extracted, making the texture very thick and somewhat similar to custard. For the sweetened version, sugar is also added.
Due to the addition of sugar, condensed milk has a very long shelf life and you can store it outside the refrigerator. Usually it is made from cow's milk, but condensed coconut milk also exists.
Its shelf life makes it particularly popular in warm countries. If you travel to Latin America, you can bet that you will eat a lot of dulce de leche: the caramel-transformed form of condensed milk. A typical delicacy is the alfajores cookie, the favorite of Princess Máxima .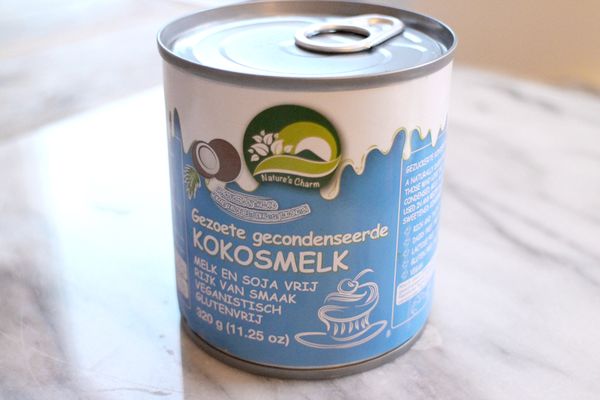 Where do you buy such a can?
The best-known condensed milk (and perhaps the only one in the supermarket) is that of Friesche Vlag . You can find the cans on the shelf next to the shelf-stable (coffee) milk. The Asian store also almost always has the product in stock.
It's not that difficult to make your own. You mix just under 3 parts milk to 1 part sugar in a heavy-bottomed pan. So 500 ml on 180 g of sugar. Place the pan on the stove and let the milk boil, uncovered and without stirring, very gently. After an hour you will have condensed milk that you can keep in the fridge for several months.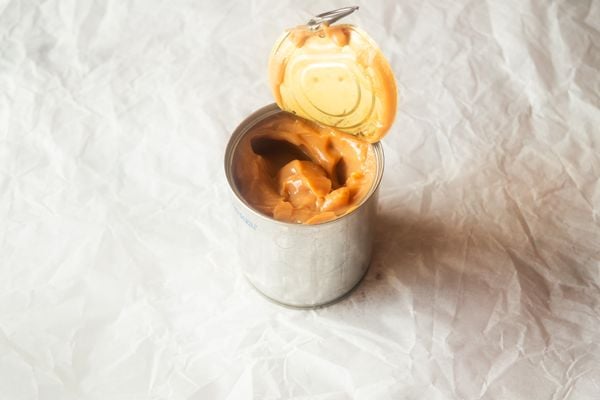 What do you make with condensed milk?
Super creamy, rich and terribly sweet: the qualities you need in baking. Condensed milk is really perfect for sweet recipes, such as pies, cakes, and for making dulce de leche. What else can you do with it? We give you inspiration:
Stir a spoonful of condensed milk into your coffee or tea as a substitute for milk and sugar. Two birds with one stone! Also delicious in an iced coffee or 

bubble tea

 .

Drizzle 

 a bit of the sweet milk over fresh fruit. Especially delicious with grapefruit.

Are you baking cornbread? Then replace half of the milk with condensed milk for a subtle sweet taste.

Make custard with it and experiment with different flavors such as rose and cardamom or chamomile and white chocolate.

Condensed milk is one of the three types of milk in a 

tres leches cake

 .

Make ice cream! How about a 

Thai Ice Tea ice cream

 .

French toast is made with milk, so why not with condensed milk?

Make Vietnamese (ice) coffee yourself

 : Vietnamese coffee is everything you as a coffee lover long for. Aromatic, strong yet sweet, especially when you add some condensed milk, as most Vietnamese do.

This is how you make 

delicious sweet Thai iced tea

 with star anise and cloves.

Don't shy away from sugar in your smoothie, add a 

splash 

 of condensed milk or top off your oatmeal with a splash.

Serve this 

Persian dessert (firni)

 with ground rice, cardamom, saffron, rose water and condensed milk.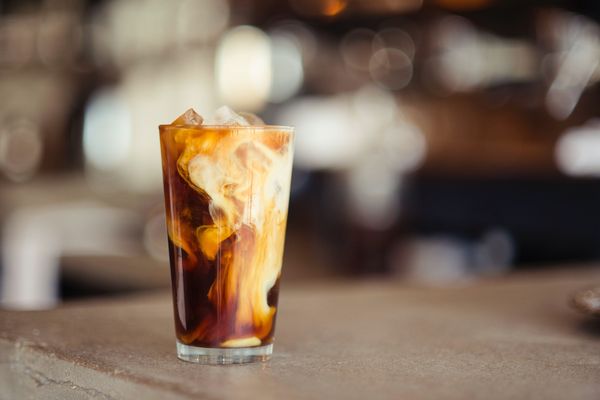 Dulce de leche of condensed milk
Dulce de leche is South America's eternal top 40 dessert hit. It is a delicious sweet caramel sauce that you make by submerging a can of condensed milk in boiling hot water and letting it cook undisturbed for two and a half hours.
When you open the can, something miraculous has happened: the pale custard has now turned into a golden brown caramel. And you can use it on absolutely everything: over ice cream, on a cake, with chocolate, in yogurt and so on. It is also delicious on a cookie, cake or other dessert.
> Get started yourself: this is how you make dulce de leche.