Every day we discover new things worth knowing in the kitchen. Likewise with eggs. You have probably noticed that every egg has a number printed on it. And that this is not an expiration date. But what does that number on your egg mean?
Fresh eggs
We already know a lot about eggs. We have previously written about the difference between brown and white eggs , thanks to the Keuringsdienst van Waarde. But also why farm-fresh eggs are really important. Curious? You read it here .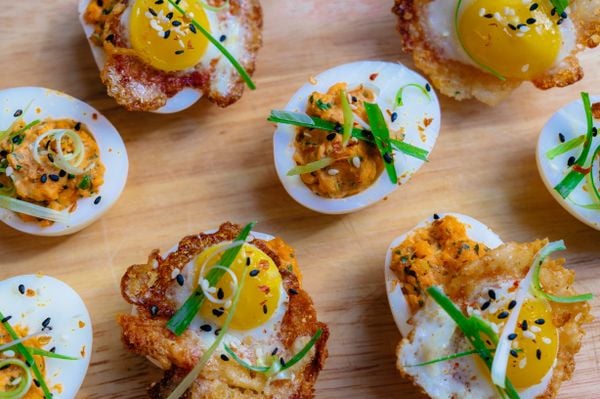 Number on your egg
Yet we still had a pressing question: that number on your egg. Something you've noticed for years, but maybe you haven't bothered to figure it out yet. We found the answer at Wakker Dier . First of all, as you may have noticed, the codes start with a number from 0 to 3. We read that this roughly means "The lower the number, the higher the welfare of the animals." Wakker Dier describes it as follows:
Organic eggs – egg code starts with the number 0

Free-range eggs or grass-fed eggs – egg code starts with the number 1

Free range eggs – egg code starts with the number 2

Cage eggs – egg code starts with the number 3
Better Life quality mark
There is a good chance that you are now thinking: the lower, the better. However, this is not always the case. We read further: "However, there are also eggs with code 2 that are more animal-friendly than a free-range egg. That is why it is better to pay attention to the Beter Leven quality mark in the supermarket than to the numbers of the egg codes." By the way, did you know that laying hens from free-range eggs never go outside? They scurry in against thousands of congeners.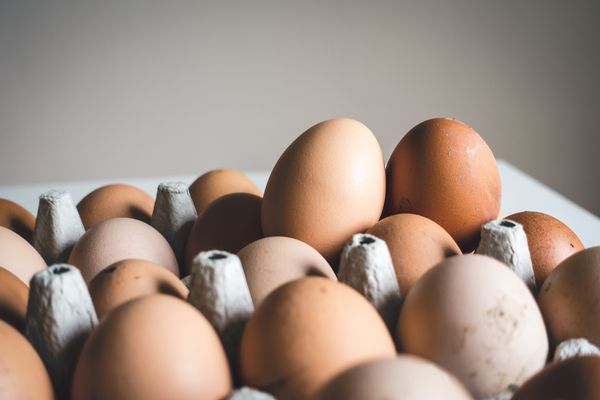 without egg
The cage egg is therefore the worst off. But these eggs are still widely sold and processed in products. Moral of this story: take a good look at the Beter Leven quality mark when you start working with these dishes , for example. If you prefer to swear off the egg completely, there are plenty of goodies to be found, as witnessed by these best vegan bakeries in the Netherlands .