Have you ever considered buying a slow cooker, pressure cooker or sous-vide machine? Or all three? There is now a kitchen appliance that combines all these things and can do even more. Culy was curious about this showpiece, which has been given the name Fast Slow GO, and tested it for a week. Stay tuned, because you can win it.
A kitchen appliance that replaces many other appliances? Feel free to call us intrigued. First, let's zoom in on the promise of the Fast Slow GO; that invention of Sage Appliances. "Go simple" is there, because it is the intention that this ingenious invention provides the ultimate cooking, without you having to worry about it.
What is it (and what can it do)?
In short, it is a slow cooker and a pressure cooker in one. So it is suitable for cooking dishes low & slow until they are butter tender (think of pulled pork, stocks and stews) and for significantly reducing the cooking time of more complex dishes.
In addition, the device can steam, sauté, stew, sous-vide cooking and bonus track: making yogurt. There's even a dedicated hotkey for that (there are a total of 14 hotkeys, including even preparing legumes – like perfectly cooked beans , cooking rice, and making stock).
Culy tested it himself for a week and we decided to share our experiments with you. For example, we used the risotto shortcut, we made a rich ragù bolognese with the pressure cooking function and we decided to make yogurt ourselves. How was that?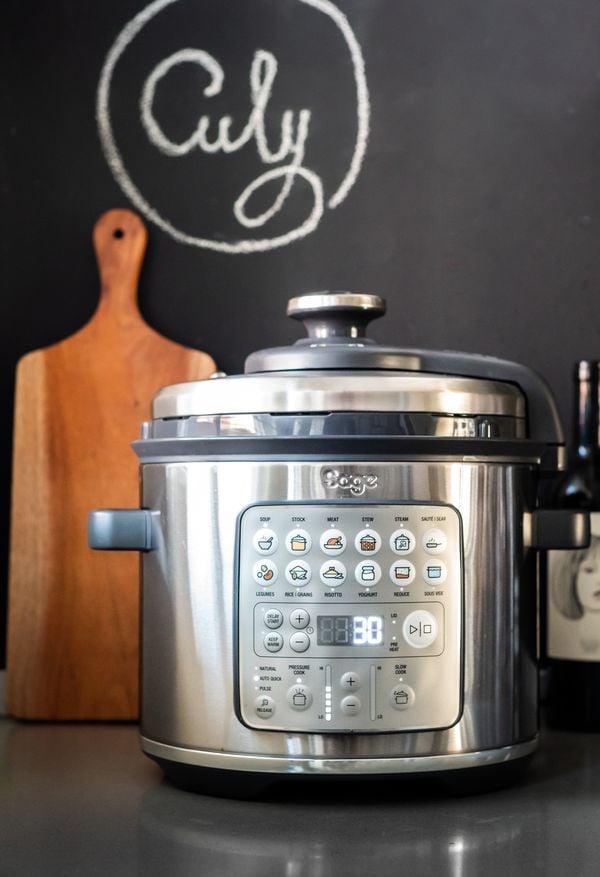 Experiment 1: making risotto
Who has the time or inclination to stir a lame arm in a pan of rice for at least an hour? So trust us, we're always looking for faster ways to achieve that creamy rice perfection. So far this has been with little success. When making risotto, the texture is hugely important. Otherwise it will be nothing, with that risotto.
The Fast Slow GO promises that your risotto is ready in 8 minutes and we won't keep you in suspense for too long: it is. The device must first preheat for 10 minutes, but good: you don't have to worry about that. Softening the onions also takes about 10 minutes, and you shouldn't skip that important step of frying the rice and then deglazing with wine – just like on the stove. But sit back and relax, because then the lid goes on and the Fast Slow GO does its trick.
And that's where the real magic comes in. Because after 8 minutes of doing something for yourself, the device gives a signal and your risotto is ready. Add a knob of butter and Parmesan cheese, stir and… the texture is perfect. When it's so easy and quick to make perfectly cooked risotto, our favorite meal shifts effortlessly from dish-for-the-weekend (because time-consuming) to a weekday meal.
The advantages: 
No need to stir!

The cooking time for the risotto is significantly reduced (8 minutes instead of 20 – 30 minutes)

Less dishes, because you don't need a separate pan of stock

Risotto with that perfect texture
The cons: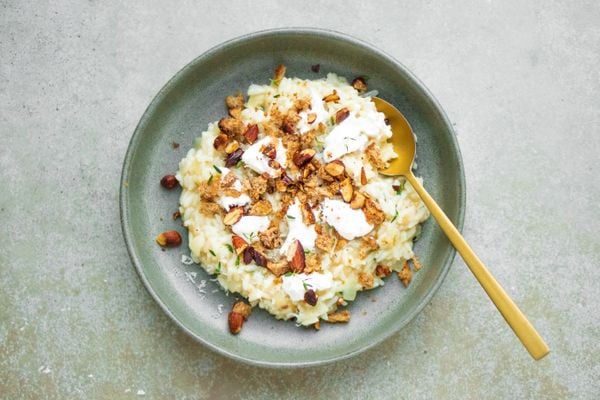 Experiment 2: making bolognese sauce in the pressure cooker
A bolognese sauce is the foundation for a good lasagna or a delicious pasta bolognese. Such a sauce just has to simmer for hours on the stove. Nice experiment to prepare it with the pressure cooker function. That goes like a train:
The advantages:
The cooking time is reduced to 25 minutes instead of 2.5 hours

The ragú bolognese is wonderfully soft and tasteful, just a really good sauce

If your sauce is too liquid, you can still use the 'reduce' button after cooking to let it boil down. Ideal.
The cons:
Although a great recipe is included, it can sometimes be difficult to give your own twist to the dishes (for example if you would like to add red wine or another type of meat). Making a bolognese sauce in a pressure cooker works slightly differently than the version on the stove. For example, when cooking meat, slightly less liquid has to be added than in traditional recipes, because nothing evaporates during pressure cooking and slow cooking.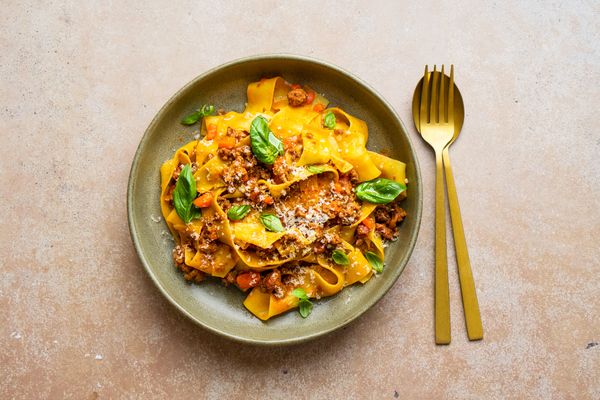 Experiment 3: make your own yogurt (slow cooker?)
If you're the kind of person who always has yogurt at home (and who always runs out of yogurt too quickly…) it's a really cool feature that the Fast Slow GO has a shortcut button for making yogurt.
The program lasts six hours (they call it the incubation time) and is preceded by 10 minutes to warm up the device, 10 minutes to warm up the milk (to kill the bad bacteria) and 1.5 hours to cool it down. of the milk. So it lasts about eight hours. But after that you just have your own homemade yogurt.
The advantages:
Make your own yogurt! How cool is that?

Once you figure out how it works, it's really easy
The cons:
When making yogurt for the first time, it is of course still a matter of finding out how everything works. If you accidentally press the start/stop key (for example because it is not entirely clear whether the machine is doing its job), the program will be interrupted. You can't just resume that, but you have to run it again from the beginning. So make sure you don't press that button in between. Incidentally, we still managed to make perfect yogurt (it just took a lot longer because of that delay).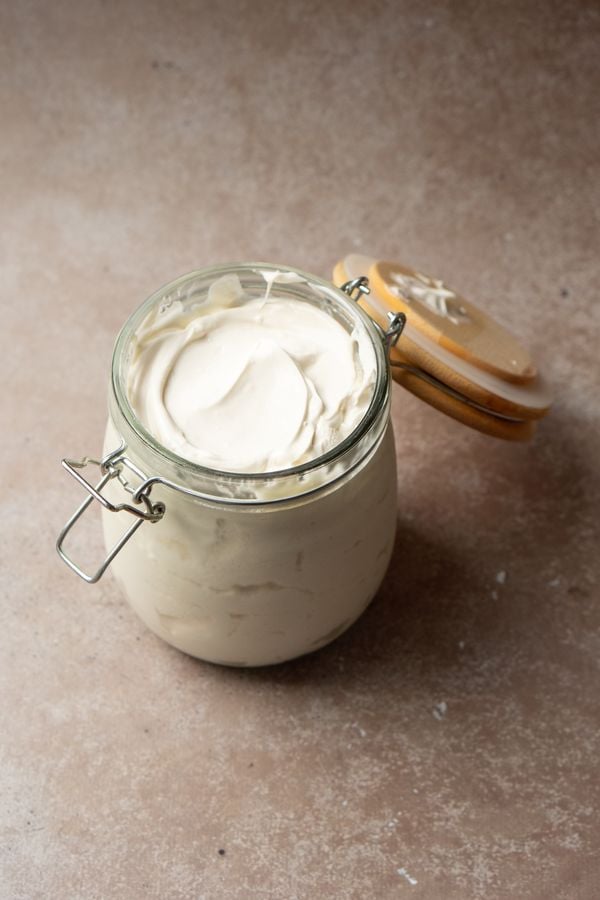 Culy's conclusion
We briefly considered putting above this article: 'Why from now on we will only make risotto from the Sage Fast Slow GO'. And: 'Why this kitchen appliance is the slow cooker/pressure cooker you want to cook with every day'. It should be clear: Culy is very enthusiastic.
Because while we are the type of person who really enjoys standing behind a stove for hours, there are those dishes and moments when you long for a slow cooker or pressure cooker. We think it's ideal that this device combines those things and that you can also cook and steam sous-vide with it.
While testing this device, we discovered some general pros and cons, which we would like to list for you.
Even more benefits: 
Not having to cook on the stove; the Fast Slow GO runs on electricity, which is safer than leaving a pan on the stove. Can you hang up the laundry in the meantime, for example

You can pre-program it so that it starts cooking when you're on your way home

The appliance is dishwasher safe (the pan and the rack)

The pan can hold up to six liters

Replaces multiple kitchen appliances due to its versatility, such as your slow cooker and/or pressure cooker, sous vide appliance and rice cooker.

With the pressure cooker function, the device itself lets the steam escape and even has 3 hands-free settings for this (with other pressure cookers you have to do that manually and that's quite 

scary

 )
Even more cons:
It is quite a large device and you have to have the space for it

It's just an expense: € 199.90
Did we mention we're excited?
> The Sage Appliances Fast Slow Go is on sale for €199.90.