Crazy culinary inventions: we love them. For example, we recently read about chopsticks that make your food taste saltier, an idea conceived by a team of Japanese scientists. We're not sure if we should think it's crazy or brilliant, but it's fascinating anyway.
Electrically charged chopsticks
The ingenuity of this invention lies in the fact that the taste of salt is simulated without the use of a single grain of salt, Vice writes . This makes the chopsticks particularly suitable for people who are pursuing a low-salt diet.
The technology behind it is quite clever: the chopsticks contain a barely perceptible electrical charge. That electric charge acts as a kind of amplifier of the sodium ions in the food (read: the salt) to your mouth. The electrical current runs through a wristband that you are supposed to wear while using the chopsticks.
Health scientists are excited
And so the chopsticks ensure that your food tastes saltier, without you even having to reach for the salt shaker (or that bottle of soy sauce). Subjects who have tested the chopsticks confirm that the taste of ingredients such as Japanese pumpkin, daikon or low-salt miso soup is indeed 1.5 times saltier compared to regular chopsticks.
In any case, health scientists are enthusiastic. After all, too much salt intake is directly related to high blood pressure. The latter, in turn, is the leading cause of strokes and heart attacks.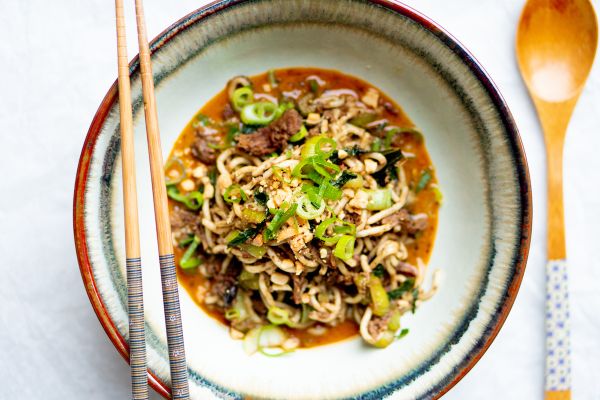 And now?
The scientists behind the invention – professor Homei Miyashita and his team – previously devised a TV screen that you can lick to taste flavors.​ They aim to bring the sticks to the market in 2023 or 2024. Whether the sticks will also find their way into our daily lives remains to be seen. Although we secretly hope so.