We can devote an entire hymn to it: rhubarb. The rhubarb urge has been on the rise since January. And now that the time has come and rhubarb is back on the shelves in all its glory, it is always ready to be used in all kinds of sweets. But, did you know that rhubarb can also play a starring role in savory dishes?
Rhubarb
The green-pink stems belong to the vegetable family , although they are often processed as fruit. Like in this crumble with pistachio , in a cheesecake or in a tompouce . It used to be seen as an old-fashioned ingredient that is in every grandmother's repertoire, nowadays we know better. Although it is useful to know how the rhubarb is at its best. You can read here how you can best deal with this sour vegetable
Okay, so sweet. In addition to being the perfect filling for baked goods, rhubarb is also a great ingredient in syrup , cocktails  and of course compote . It is often forgotten that rhubarb is just as tasty in savory dishes. That is why we have listed some suggestions for you: a new world of rhubarb will open up for you.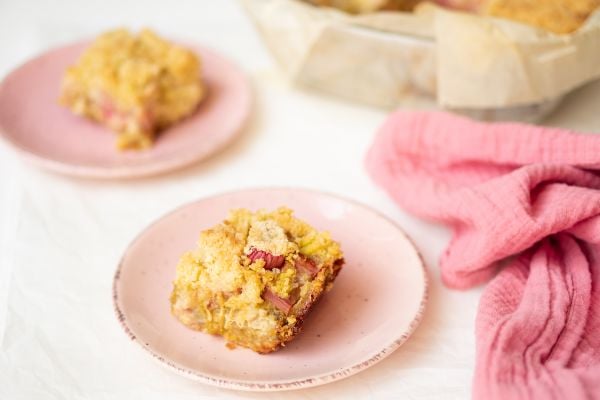 Sauce with rhubarb
Do we think it is quite normal to combine sweet flavors with (game) meat, such as orange with duck or cranberries with turkey, you will see rhubarb less quickly. While the sweet and sour flavors are a perfect combination, as in this recipe from Food52.
Rhubarb in the soup
Try using rhubarb in a soup with other vegetables. For example, beets and rhubarb are a golden combination: sweet, sour with a flashy appearance. Add ginger to that and you get a soup with a taste like never before .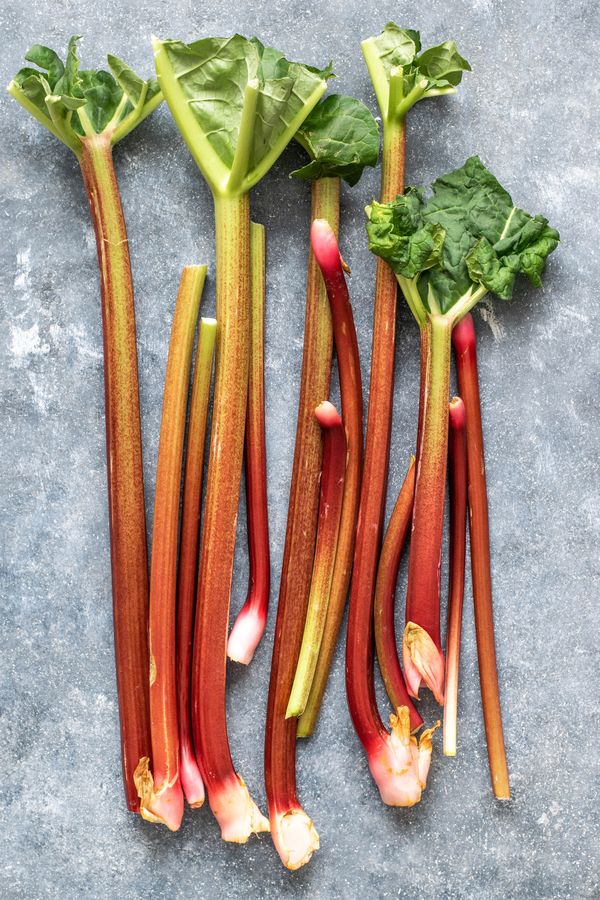 Salad with rhubarb
Also delicious: rhubarb as a sweet and sour addition to a salad. Very tasty in combination with a somewhat stronger cheese such as goat cheese, feta or a blue mold. And who better to do that than Ottolenghi, with this recipe or this copy  of Bon Appétit, with fennel.
More savory with rhubarb
It is also savory as a compote, such as with pork belly.  And how about rhubarb butter as a seasoning for your roasted chicken? You can find the recipe here . A savory pie can also use some rhubarb. In combination with goat cheese and thyme, for example.
Or get inspired by the newly opened Café Beurre in Amsterdam, where they serve burrata with rhubarb and chili vodka butter. Genius isn't it?
In short: enough options to go on a hearty tour.