It seemed to be a discussion that quietly faded into the background, but recently we saw it flare up again online. Therefore, once and for all: that legendary snack, is that a frikandel or a frikadel?
Frikadel vs. frikandel
If there is no arguing about taste, we are only too happy to discuss culinary terminology . And that also happens with one of the Netherlands' most famous snacks. You either love it or you dodge it with full force. You eat it without sauce or special with curry or with ketchup, you pull it out of the wall or preferably make it yourself . But what do you officially call it?
The history of the frika(n)del
The answer takes a little dive into the past. First up was the frikadel. Like several culinary names, this term also originated from a French word, namely 'fricadelle', which means minced meat. It is a spicy meatball that has been eaten for hundreds of years, and is still widely ordered in Belgium. In Germany you get it when you order a Frikadelle.
A bit confusing: sometimes that German meatball is also pronounced as Frikandelle. And, there is a good chance that you have also seen it in the Indonesian kitchen: frikadel pan is an Indian meatloaf with potatoes, vegetables and herbs in all kinds of variants.
Frikandel
The frikandel – the one with n so – was invented in the 1950s by a Dutch snack manufacturer. The reason? His meatball contained more than the legally permitted 6% flour and could therefore not count itself among the real meatballs. The best man decided to mold it into a sausage shape and named the oblong minced meat snack 'frikandel': a subtle association with the chic meat variety 'fricandeau'.
Are you at the southern neighbors and do you feel like a frikandel? In some parts of Belgium they call a frikandel 'curry sausage'.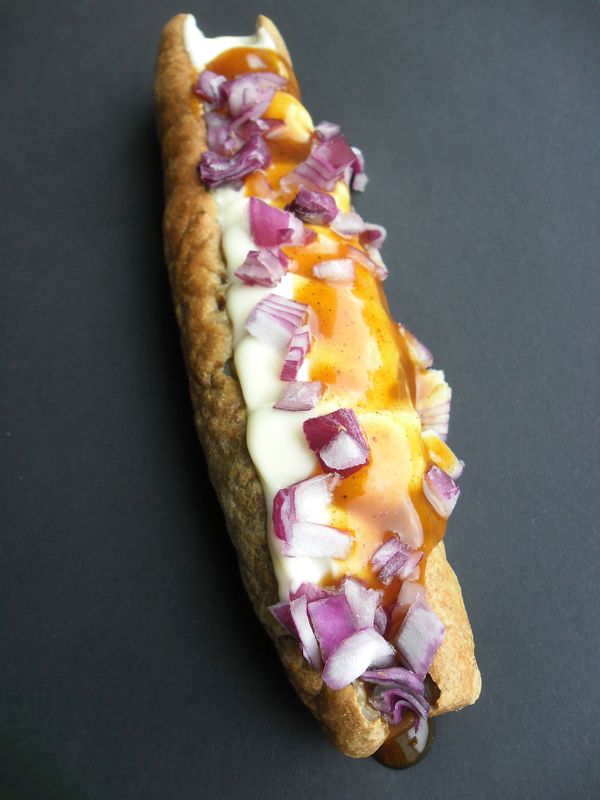 Confusion
The confusion is most likely due to the fact that the frikandel has only been included in the green book since 2005. And no, we don't understand why so late either. Because let's be honest: who didn't grow up with it?