There is a lot to be said about instant noodles (in fact, we could give them a hymn of praise). But we didn't see it coming that they turned out to be fried. Although it does explain a lot…
About those instant noodles
About those instant noodle packets invented by Momofuku Ando in 1958 (yes, that's what David Chang 's empire is named after). Since then, noodles have taken the world by storm and if they hadn't come up with the idea in Japan to open an instant noodle museum , chances are we would have.
Because while the packs may not be immediately praised by health experts, we still find them damn useful on days when you don't have time to cook. We are not alone in this: take a look on Instagram or TikTok and you will find countless videos of chefs who gratefully use the noodles in various dishes.
Versatile packages
It is striking that many chefs ignore the accompanying spice bags (they contain a lot of salt and are therefore – again – not super healthy) and come up with their own sauces. We are also a fan of upgrading such a bowl of instant noodles: with a few small interventions you can quickly transform it into a full-fledged meal.
Other chefs, on the other hand, are interested in the accompanying spice mix. For example, a while ago there was a hype to grind fried noodles and mix them with the spices through the fried rice. We tested it in full lockdown and it was undeniable that it was a fantastic pantry dish.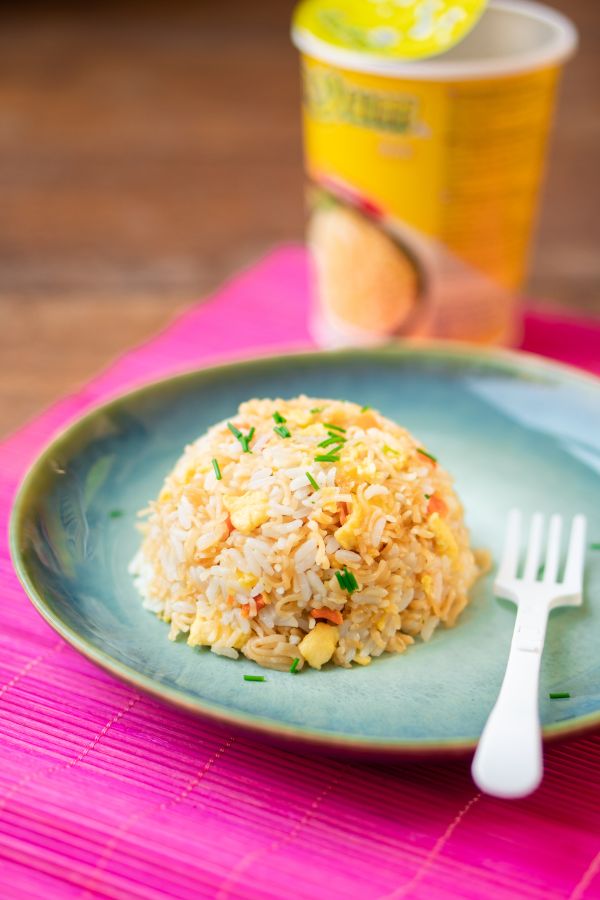 Mind-blowing fact
Anyway: we recently discovered perhaps the most mind-blowing fact about these iconic noodles while listening to Easy Eaters , that cool podcast by Hiske Versprille and Joël Broeckaert. In it, Hiske explains that instant noodles are fried before they go into the packaging. Are we the only ones for whom this was new information?
Hiske explains in the podcast that fresh noodles are first steamed, then pressed into blocks and finally fried briefly. By steaming and frying, the instant noodles have already been able to cook for a while, which explains why instant noodles are ready in just 3 minutes. Frying also removes all the water from the noodles, making them porous. This also ensures that the noodles will absorb the moisture extra well when you pour them over with hot water. In short, a rather brilliant invention of that Momofuku.
And that explains why, as little Culys, we secretly munched on such a dry packet of noodles… (no joke). They're basically like noodle chips.