When we visit friends, we always have the urge to secretly rummage through their fridge and freezer. After all, how nice is it to know which sauces, sandwiches and other goodies others buy and freeze as standard? For that reason, for once we are revealing the indispensable ingredients from the Culy editors' freezer.
Culy's indispensable ingredients from the freezer
garden peas
Culy's Winnie: "First and foremost: am I the only one whose freezer is always bulging? I have one of those flaps in my fridge that, nine times out of ten, when you open it, all kinds of ingredients fall out – and chances are it's just an opened bag of garden peas. You want to avoid that, but hello, those peas are such a handy ingredient.
In fried rice , for a quick pea soup (hot or cold), for a bright green risotto or mixed as a pasta sauce … On days when I don't have the energy to go to the supermarket, those garden peas are often the crucial ingredient to a full-fledged pantry meal. to create."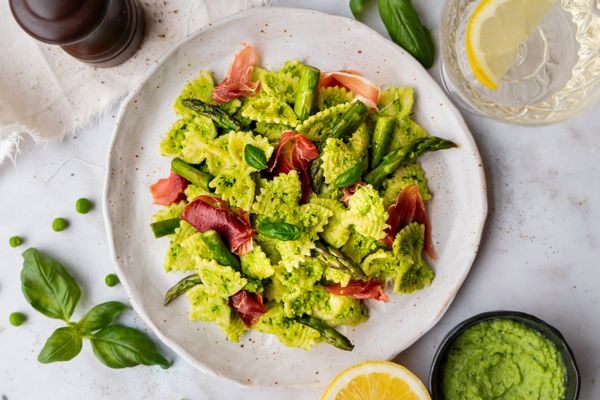 Heat! Taste!
If you know the Culy editors a little, then you know that we don't shy away from heat. And if there is one thing you can freeze conveniently, it is peppers (such as rawit). "Because there is always (too) much in a container and they are ideal for cutting finely when frozen, for example through the nuoc cham or fried rice." according to Culy's Nancy.
Culy's Auke even reserves an entire tray for this type of seasoning, which is filled with djeroek poeroet (lime leaf), laos, red peppers, Thai basil… #goals.
Asian snacks
We understand that at the Culy editors it is better to load up your entire shopping basket at the average frozen food store. Culy's Sophie-Fleur likes to search for the samosas from Authentic India, Auke always has a mountain of parathas in the freezer ("favorite with Indian dishes or just as a snack, with a dip") and Nancy has gyoza, wontons or other dumplings indispensable.
Nancy: "It doesn't matter if they're homemade or ready-made, these things are always super handy for a quick wonton soup or as an appetizer. Or edamame : so that I don't go back to the chips when I have a snack attack." Culy's Auke observes: "Lempers or bapao's also belong to the freezer stock as standard, although those two often disappear fairly quickly in one way or another…"
leaves
Culy's Sophie-Fleur: "'I love fresh curry leaves , which I like to use in saag or in South Indian coconut chutneys . Or in the herbal oil (a chaunk ) for hummus. The combination of curry leaves with cumin seed, mustard seed and coconut is especially successful. They also play an important role in upma : it's an Indian semolina dish with spices fried in ghee that I love."
Culy's Nancy, on the other hand, hoards lime leaves: "That's my favorite seasoning in Asian dishes and for my recent discovery: lime leaf mayo (super easy to make)." Bonus: the aroma you are treated to when you open your freezer is unmatchable.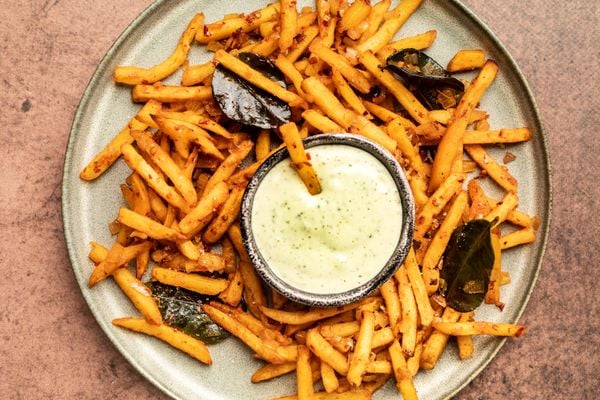 Bread and croissants
Handy tip from Culy's Sophie-Fleur: "Freezing thick slices of bread is a great hack so you don't have to eat that delicious Fort Nine or Eline Ex bread right away."
Nancy also shares this principle: "I prefer to get two loaves at once (French country bread, my favorite bread), cut them into two or four pieces and freeze them. That way I always have my favorite bread at home. And Crisp 's bake-off croissants, of course! Need I say more?"
Seafood
Culy's Kim's favorite dish? Pasta alla vongole! And of course she prefers to have that vongole in the freezer, so that she can prepare it at any time. Kim: "In addition to vongole, shrimps are also a great frozen ingredient, super handy to stir-fry. I like to use the larger version in an Ottolenghi recipe with orzo and feta, highly recommended."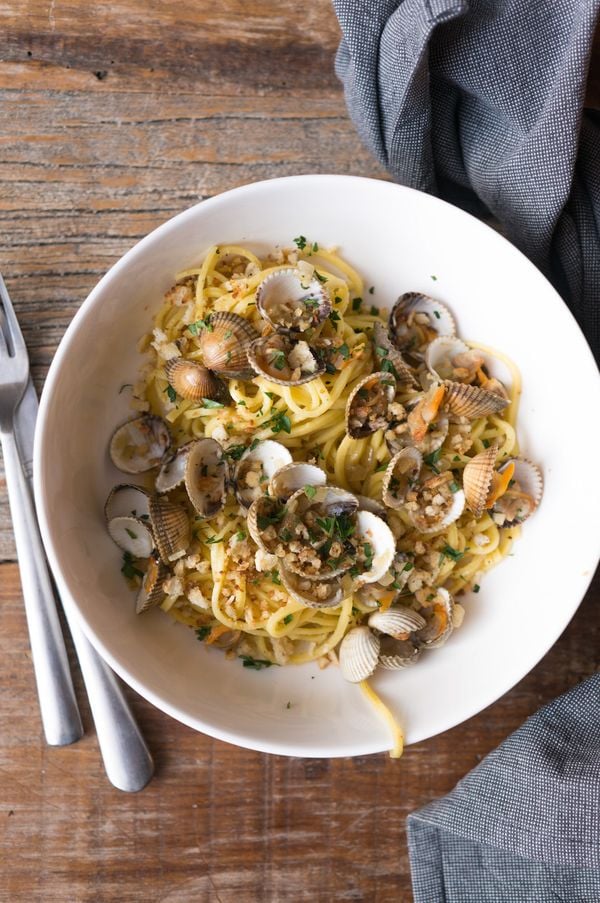 Ice cubes, big ones!
And finally: what would our freezers be without ice cubes? Nancy prefers them in large blocks: "Large ice cubes are indispensable for cocktails and my beloved Friday evening amaro moment. And moreover: a large block of ice melts less quickly and your drink is therefore less likely to be watered down."