As far as we're concerned, there can't be enough hotpot. The rich Chinese fondue is not only tasteful but also a very pleasant intention. The perfect choice when you have visitors. But how do you go about that, such a homemade hotpot?
We ate it before at Hot&Hot on the Zeedijk in Amsterdam and luckily Utrecht now also has a branch. Hotpot is only as impressive as it tastes, so we went looking for some digital support, which we found in this video:
The pan
First things first : a hotpot pan with two compartments looks very cozy, but we can imagine that this is not a pan that you happen to have lying around. If you plan to go hot pot more often, you will find your new fondue friend at Amazing Oriental , for example . But if you don't want to make that commitment yet, two pans on two rechauds will of course also work fine.
Which pan exactly, NY Times has extensively tested. The main conclusions: no tapering bottom, not too big and not too small and with enough depth. For example, a Creuset pan works fine.
The broth
One of the highlights of hotpot are the different broths. With a spicy and a less spicy broth, you can be sure that everyone will leave your home satisfied. And since the stock can make or break the hotpot, you can of course make it yourself (although you can also buy them ready-made at some grocery stores).
Brilliant tip in the video above: make a lot, so that you have your own 'instant' stock base, also for next time or just for your rice.
The ingredients
A good stock requires at least such good ingredients. Think of vegetables such as Chinese cabbage, (mini) pak choi , various mushrooms, accompanied by noodles, dumplings and/or rice cakes .
Also in the mood for meat? For example, choose Wagyu beef in thin slices.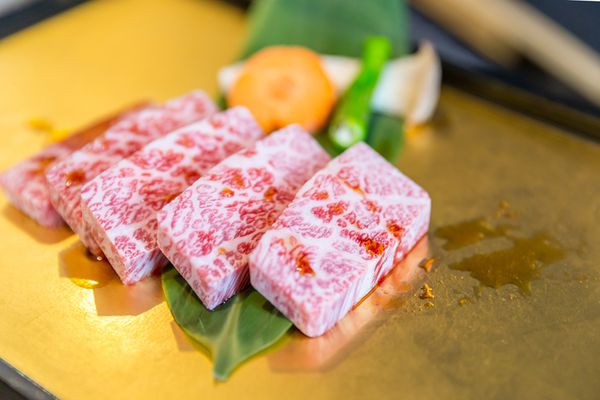 The dips
Just as important: the dipping sauces. Think of spicy chili oil ( homemade or not ), sesame-garlic sauce, or soy- black vinegar sauce. The great thing about all these different ingredients? You can keep combining endlessly and every bite will be different.
Tips
Important: each ingredient has its own cooking time. For example, where the meat is at its best after only 15 seconds, a dumpling needs a little more time to absorb all the stock flavours. If we get a handy briefing at Hot&Hot , at home you really have to do it yourself. But you also get a lot of unprecedented taste sensation in return.