Classic dessert fans that we are, we are very happy that we see bread pudding more and more on the menu and in our own kitchen. Nothing feels better than turning little into something spectacularly delicious. Let that be exactly the power of the bread pudding.
classic car
It seems that it was invented somewhere in the Middle Ages. There is therefore a good chance that it was born out of necessity: after all, the pudding is best made from old bread remnants instead of fresh bread.
Not a crazy thought either, that this heavenly sweetness made its comeback during the lockdowns. It will therefore not surprise you that the dish was given a place on the blog and in Mara Grimm 's fine cookbook Crisis cooking .
Restaurant worthy
Last year we already read mouth wateringly about the bread pudding from Watergang's Tim van Grootheest in this article by Hiske Versprille in the Volkskrant. The dessert has now completely conquered its place on the dessert menu of many restaurants. Because today's desserts are increasingly characterized by simplicity with quality ingredients. Think buttermilk ice cream, madeleines or sticky toffee pudding.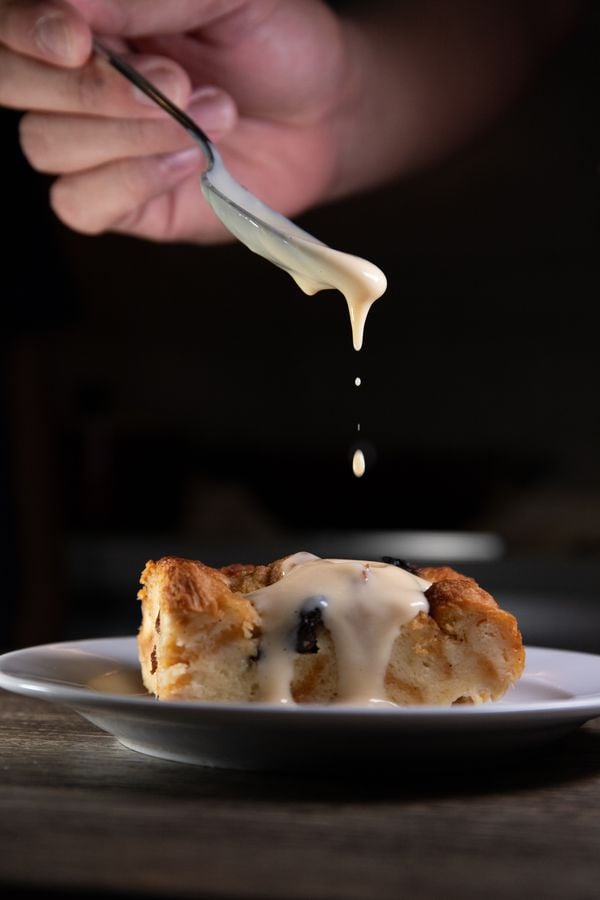 Ingredients
But now central: what exactly is in bread pudding? We'll start with the main ingredients: bread and custard. Stale bread works well, because it soaks up the custard. This is possible with old school white bread, but also with whole wheat or sourdough.
But, as Van Grootheest also confirms, croissants, for example, also provide an unforgettable version . Because there are countless versions. With all kinds of fruit, for example, as in this copy by Estée Strooker . Or with spices and alcohol. In this article on Culy you can read all about the endless possibilities.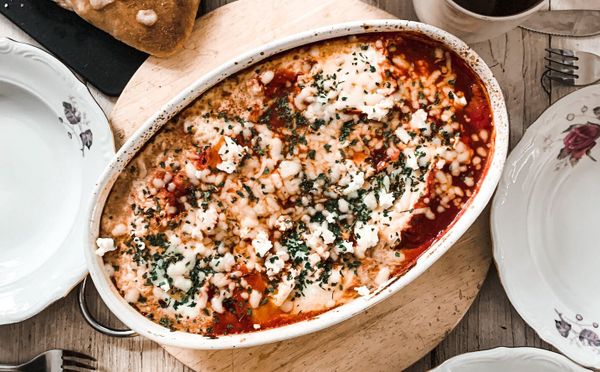 Savoury
Not so fond of the sweet ending? Meanwhile, the savory brother of the bread pudding – titled strata – is also on the rise. We have of course explained the recipe for this comforting recipe before.