Warm weather calls for a gin and tonic in your hand. Wonderfully refreshing and super festive. And with these smart tips you can make that gin and tonic even more delicious!
This is how you make your gin and tonic even tastier
1. Serve it super cold
Perhaps an open door, but still very important for the overall gin and tonic experience: your drink should be ice and ice cold. So put a lot of ice in it.
2. Rather choose one large ice block
Good: it is therefore important that your gin and tonic is well cold. But rather put one large ice block in it, than many small ones. That melts more slowly, so that your g&t stays cold, but does not get watered down.
3. Cool your gin and tonic glass first
A tip we learned from bartenders and barmaids: put the ice in the glass, stir with a spoon to cool the glass and pour off the water that is released. Then your glass is cold enough for the gin and tonic.
4. Choose the right tonic
Tonic comes in all kinds and flavors and it's worth taking a look at pairings . Check out our tips here .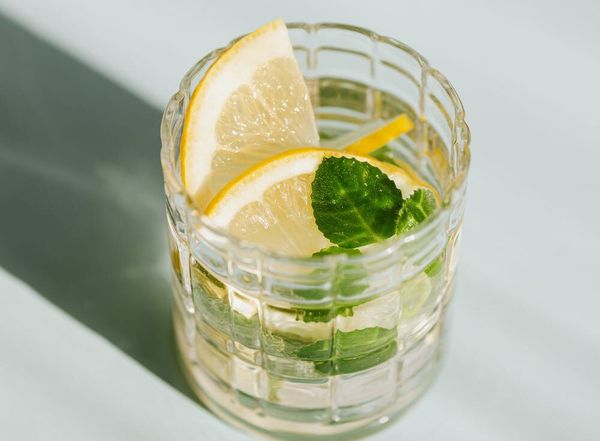 5. 1:3
The ideal ratio of gin to tonic is 1:3. So: one part gin, three parts tonic. This way both flavors remain intact and you should have the perfect flavor combination.
6. Invest in a Bar Spoon
The reason that all those cocktail shakers are complicated with a barspoon (such a long, twisted spoon)? Pouring the tonic down the spoon slowly keeps the bubbles intact. And that drinks well. So definitely invest in such a barspoon if you are an avid gin and tonic drinker.
7. Choose the right garnish for your gin and tonic
What makes a good gin and tonic even prettier: garnish. A juniper, cucumber, basil, lemongrass, lime, chili pepper, star anise, cardamom or even radish! How do you choose the right garnish? Check the botanicals with which the gin is flavored and try to keep them for the garnish.
8. Use the peel
Do you want to garnish your gin & tonic with citrus? In that case, it is better not to use the fruit itself, but only the peel. Why? The acid in the juice causes the gin to flatten. The peel contains real essential oil, which attracts the flavors and therefore revives them.