Thinking about what to eat every week can be quite a challenge. To ensure that you do not put the same dishes on the table every week, we are happy to inspire you with handy weekly menus. This week we show the versatility of asparagus. Now that the season has started again, we can't believe our luck. So 7 x surprisingly tasty recipes with asparagus.
> Need more inspiration? View all weekly menus!
Monday
This variety packed with spring products proves that asparagus is a perfect part of a gratin. Perhaps the ultimate spring dish. While the pieces of bread provide a nice crunch, the lemon and herbs give a fresh twist to the creamy whole. Delicious in combination with a glass of wine. Read how here .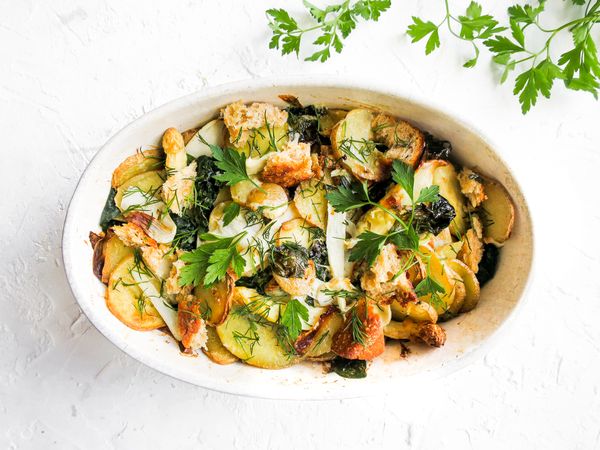 > To the recipe: Culy Homemade: spring gratin with white asparagus, spinach and potato
Tuesday
Pasta and asparagus? Yes please! And especially in this form with green asparagus: few ingredients, a short preparation time and a lot of taste. This creamy ravioli is therefore guaranteed to be a new hit during the week or at the weekend. You happy, everyone happy.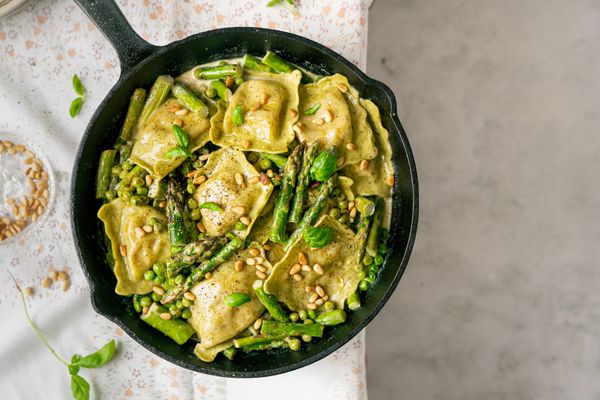 > To the recipe: Culy Homemade: creamy ravioli with green asparagus and garden peas
Wednesday
Anyone who says that asparagus should always be eaten with egg, ham and potatoes has clearly not tasted the following asparagus recipe. The creamy and fresh lemon tahini and spicy falafel give the asparagus a completely different taste dimension. One of the most surprising recipes with asparagus.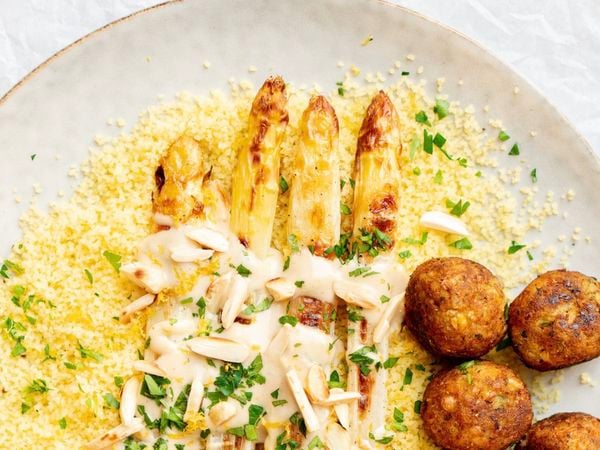 > To the recipe: Culy Homemade: white asparagus from the oven with lemon tahini, couscous and falafel (vegan)
Thursday
Asparagus is also addictively delicious combined with some spice. If you are still in doubt, try these green asparagus with sambal goreng peteh. The ultimate combination of the (homemade!) sambal and crispy tofu with green asparagus. One that only Vanja van der Leeden can think of.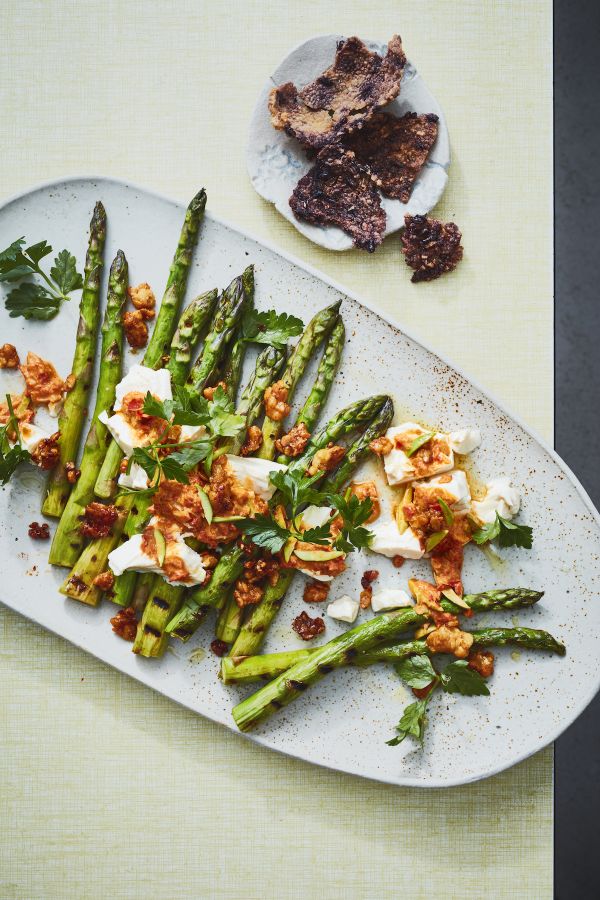 > To the recipe: Asparagus with sambal goreng peteh from INDOROCK
Friday
On to risotto – and not just any one. Because this creamy variant with crispy Parma ham and white asparagus is a taste bomb because the rice absorbs the flavors of the asparagus. Combined with a little lemon, this will go straight on your favorites list.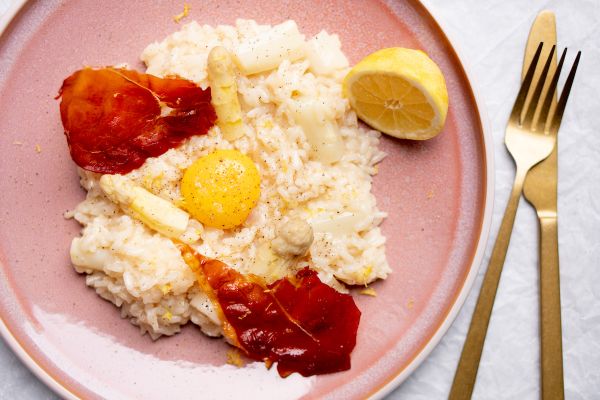 > To the recipe: Culy Homemade: risotto with white asparagus and crispy Parma ham
Saturday
We'll throw it over to another asparagus bough: a pizza with asparagus. Thinly slice the green asparagus for a light spring-worthy pizza. Not only beautiful, but also very tasty.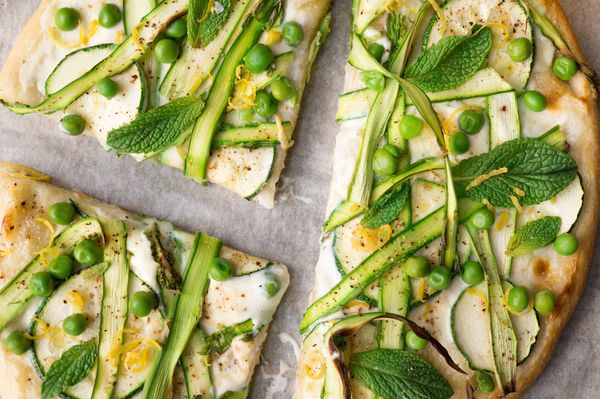 > To the recipe: Culy Homemade: light spring pizza with green asparagus
Sunday
We know that asparagus is healthy. But it gets even healthier (and tastier) when you combine the white vegetables with more vegetables. As in this recipe, originally from Hugo Kennis, with fennel and boletes.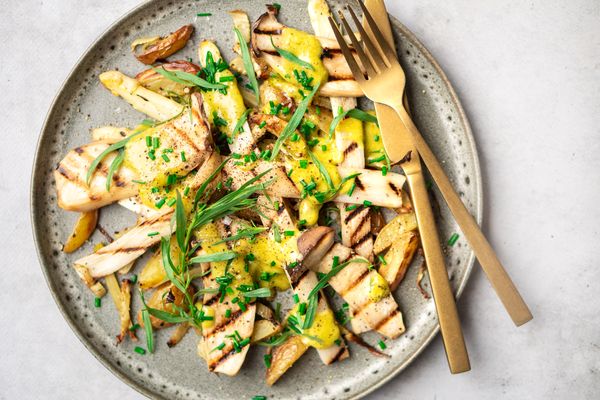 > To the recipe: Grilled white asparagus with fennel, boletes and bearnaise sauce