Ready for a fresh dose of ideas for barbecue dishes? This is how you get through the grilling season ecstatically without getting tired of your own classics. From cookies to fruity adventures, these barbecue dishes are hotter than a bunch of embers!
5 x ideas for barbecue dishes with a twist
1. Baking on the barbecue
When you're looking for barbecue recipes, the first thing you don't think of are cookies and other sweet baked goods. Is that even possible: baking on a barbecue? Yes, chocolate chip cookies for example , but also brownies and cakes.
It is only important that your barbecue 'is' at the right temperature (not always easy) and that you have a good baking tin or plate that you can place on the grid of the grill.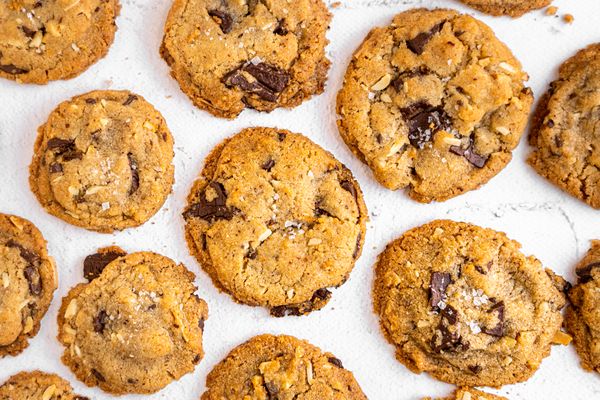 2. Smoky Dips
Something magical happens when you place vegetables between the glowing coals and let them scorch gently. The fire gives them a smoky flavor while the inside becomes wonderfully soft.
When you remove the black skin, you can twist the insides – or mash with a fork for a coarser texture – with tasty olive oil, tahini (sesame paste) and fresh herbs or spices. You actually make a baba ghanoush but from the barbecue. Vegetables that lend themselves to this? Beets, zucchini, carrots, and of course eggplant.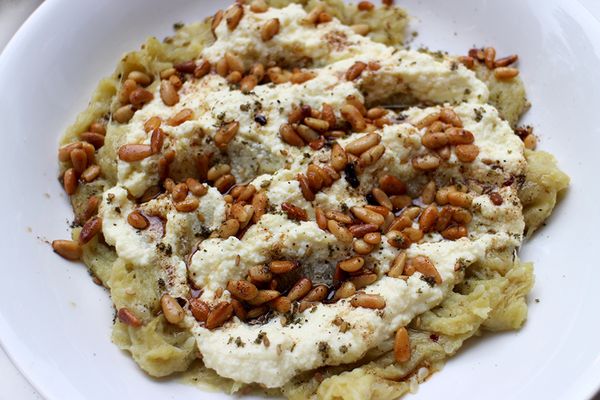 3. Barbecue potato salad
Give potatoes a kickstart in boiling water and you can continue cooking them on the barbecue. For example, make a potato salad with chives and yogurt, or make a vegan version with sumac, pickled lemon and mint or parsley.
Extra tip: if you use lemon in the dressing, put it on the barbecue as well. Grilling gives the lemon a very subtle smoke flavor and makes the fruit extra juicy.
4. Go for oil
Oil or butter is important to keep the pieces of meat, fish or vegetables nice and juicy. An extra virgin olive oil is already very tasty, but you can also give the oil extra flavor by adding herbs or spices.
This can be done in two ways: add finely chopped herbs or a mixture of roasted spices to cold oil or use the Asian – as Emma de Thouars calls it – dramatic sizzle  technique. To do this, you put a mixture of finely chopped garlic, ginger, chili flakes, coriander and cumin seeds and finely chopped spring onions in a bowl and pour it over with hot oil. Do you hear that sound? Right, yes, a dramatic sizzzzle! You can use this oil during grilling or after. Also delicious with a little citrus juice or vinegar.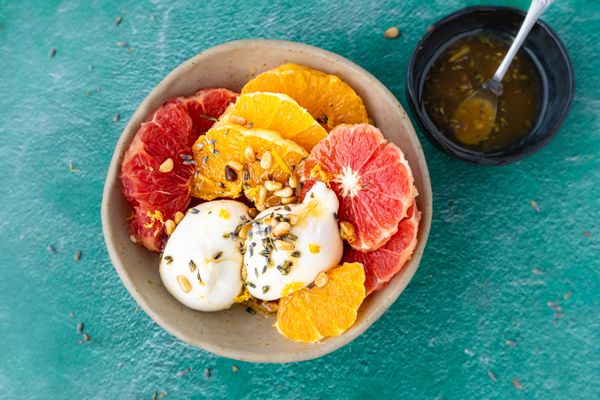 5. Fruit from the barbecue
We always have tips on how to grill really tasty vegetables on the barbecue . But there's also a role for fruit during an evening of grilling, which is a lot more exciting than a bowl of fruit salad!
The BBQ book Gloeiend Groen by Welmoed Bezoen contains all kinds of delicious combinations, such as plums with cognac and cheese from the barbecue, mango with bean sprouts, peanuts and fresh coriander and a baked sweet potato with orange, mascarpone, crunchy hazelnuts and brown butter. In short, it's high time to light a fire!
More BBQ food ideas
Have you ever thought of these tasty things:
Grill your cheese over the flames! 

Halloumi

 is the ideal cheese to bake on the barbecue.

Use coffee as a rub.

Also thread scallops on a stick!

Organize a Mexican barbecue with 

elote

 : grilled corn with cheese, mayonnaise, chili, lime and more goodies.

Do as the restaurants do: grill a 

pointed cabbage

 until hot and serve it with a 

soy-butter sauce

 for a creamy umami bomb (that's how we ate it at Gebr. Hartering once).

Collect the cooking liquid to make a smoky sauce with a deep meat flavour.