Leading chefs have known for a long time that wild-picking allows you to enrich your dishes and give them a quirky twist (and that for free, too. Yvette van Boven is someone who flawlessly manages to pick out all those goodies from nature. She filled a new book with it: Van Boven in the wild. Culy was allowed to go wild picking in Amsterdam-North with Yvette.
Wild picking in the city
At first glance, the Noorderpark in Amsterdam-Noord doesn't seem like the place to go for edible ingredients. But Yvette van Boven knows that edible plants grow just about everywhere. Even near you. You just have to learn to recognize them.
All her life Yvette has been cooking with wild harvest: from dog trot to nettle and from cow parsley to hawthorn. And not just in West Cork (Ireland), where she lives alternately with Amsterdam. Because you can also find forests of these edible plants in the city park. If you look closely.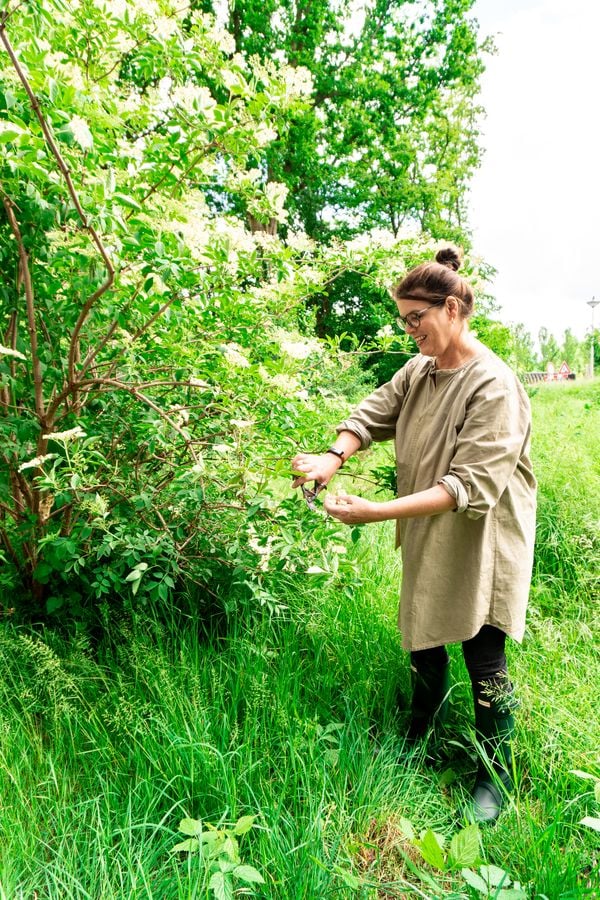 From Above in the wild
It is the subject of Yvette's new book: From Above in the Wild . Part herbarium (with beautiful photos by her husband Oof Verschuren), part edible plant guide and a recipe book. She teaches you to recognize the most common tasty wild plants (she collected 50 in the book), tells you what they taste like and shows you how you can use them in a delicious dish.
The book is full of exciting wild pizzas, tasty drinks, salads and vegetable dishes, soups and stews, pastas, breads, sweet dishes, flower butter, cheeses and much more. For example, Yvette cooks a fig leaf panna-cotta, makes dahl with wild harvest & quick chili oil and bakes a delicious elderberry focaccia with hogweed seed.
If you haven't been able to find all that wild goodness for a while, don't panic: there are also tips for alternatives in the recipes, both from the wild and from the store. This way you can always find a tasty meal, even if you don't feel like picking.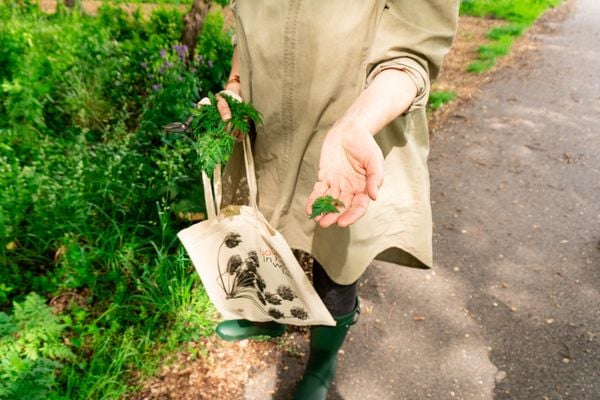 Wild picking with Yvette
Incidentally, we are not bothered by it in the Noorderpark: the municipality mows less these days, it was a warm spring, so things have gone too far. "It's like a supermarket with fresh herbs!" exclaims Van Boven enthusiastically.
Armed with a linen bag we start picking. She takes us past cloverleaf, trout, rapeseed and her favorite: nettle. Yvette: "Because you can do a lot with it and because it's all over. You can pick it in bulk, nobody minds that."
In any case, it was her goal to only include plants in the book that anyone can pick: "It contains around fifty plants. So it is certainly not complete – so I think: ohh, chickweed had to be in there too, arghh! – but they are all plants that you find here among the paving stones and that you did not know you could eat."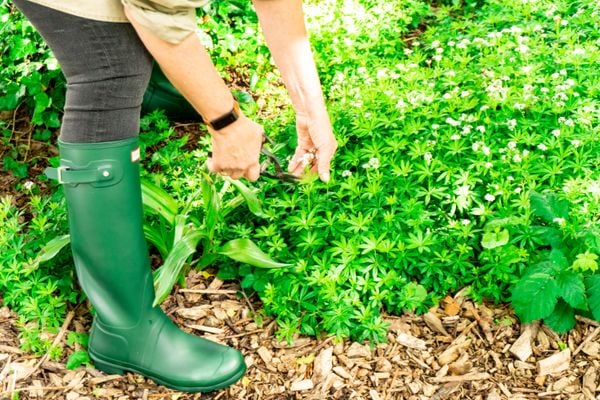 Yvette's own gin
We take fresh elderflowers along the way for the chef of Pompet , where we settle down after the wild picking to taste delicious recipes from the book. For example, we toast the book with a gin and tonic with Yvette's own Wild Woodland Gin : a gin that is infused with wild harvest (for sale at the Wine Shop).
We also snack on wild bitterballen from Krokettenkunst (with cheese and wild herbs), plate cake with dandelion leaf & gorgonzola, and roasted pointed cabbage with wild-picked goat's cheese. All so delicious – and to think that those delicious seasonings are freely available in nature. We go wild picking more often!
A few tasty wild plants according to Yvette (and what you can do with them):
Elderflower

 : not only the flowers are delicious to make syrup, for example; the flower buds are also usable. If you put them in the pickle, you can make a kind of capers out of them.

Adhesive herb

 : easy to recognize (it sticks to you) and especially when it's young, very tasty – says Yvette.

Plantain

 : delicious in a salad.

Hawthorn

 : the berries are great for making ketchup.

Garlic without garlic

 : on the sandwich or in the lettuce.

Cow parsley

 : fantastic through the pasta. Use it much like chervil. Also very nice if you make homemade pasta sheets with it (as Yvette demonstrates in her book).

Nettle

 : Yvette: "As soon as they go into seed, they are no longer very tasty, but the leaves are". Use them like spinach, absurdly delicious in everything.

Sweet woodruff

 : always heat first, then the smell comes up. Delicious in wine and drinks.

Canine trot

 : a super tasty leaf with something peppery.

Dandelion

 : family of chicory (chicory), with the bitterness of endive. Take the young leaves and use them like the French in a fancy salad.

Dead nettle

 : beautiful in lettuce.

Rapeseed

 : the buds of the plant can be used as bimi or 

cime di rapa

 (Italian turnip greens).

Small wild roses

 : the leaves, but especially the hips. You can make rosehip ketchup from that.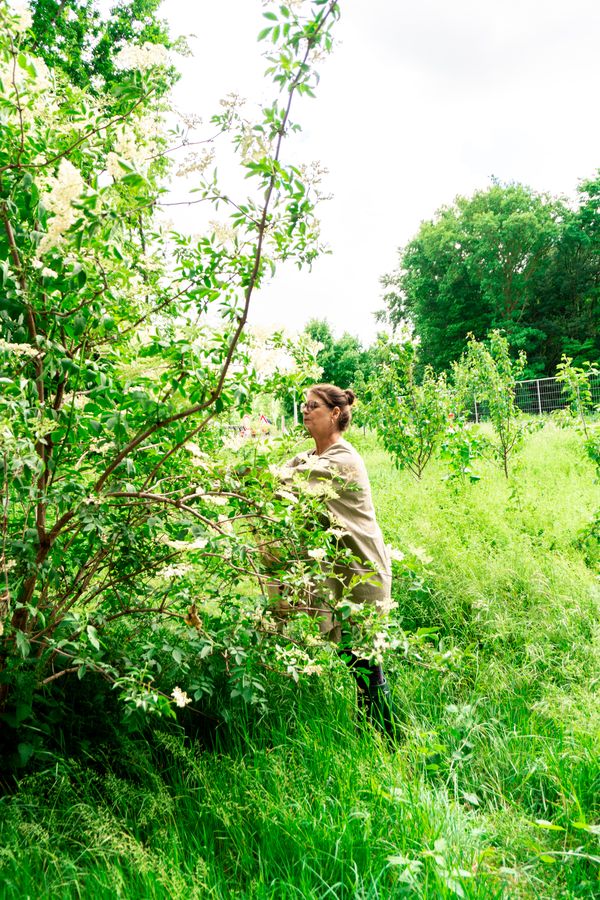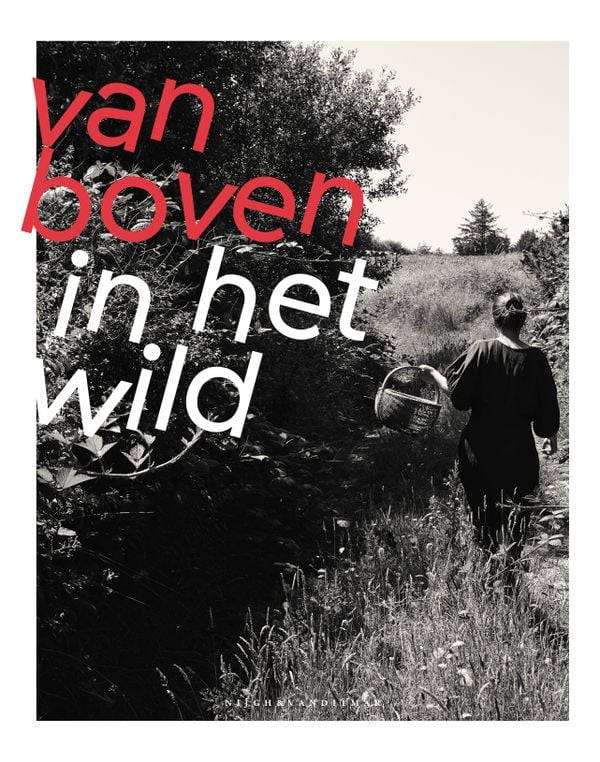 > Van Boven in the wild (Nijgh & Van Ditmar) is now for sale for € 34.95.