Thinking about what to eat every week can be quite a challenge. To ensure that you do not put the same dishes on the table every week, we are happy to inspire you with handy weekly menus. Summer has officially arrived, and we will of course implement that in our evening menu. Therefore plenty of variety in these dishes during the summer weekly menu from 27 June to 3 July.
> Need more inspiration? View all weekly menus!
Time left? Dive into the kitchen for these summer desserts .
Monday
Sardines are inextricably linked with the holiday feeling. Just what we need this Monday night. Not entirely surprising that this orechiette with sardines, sage and lemon is here to stay in our regular cooking repertoire.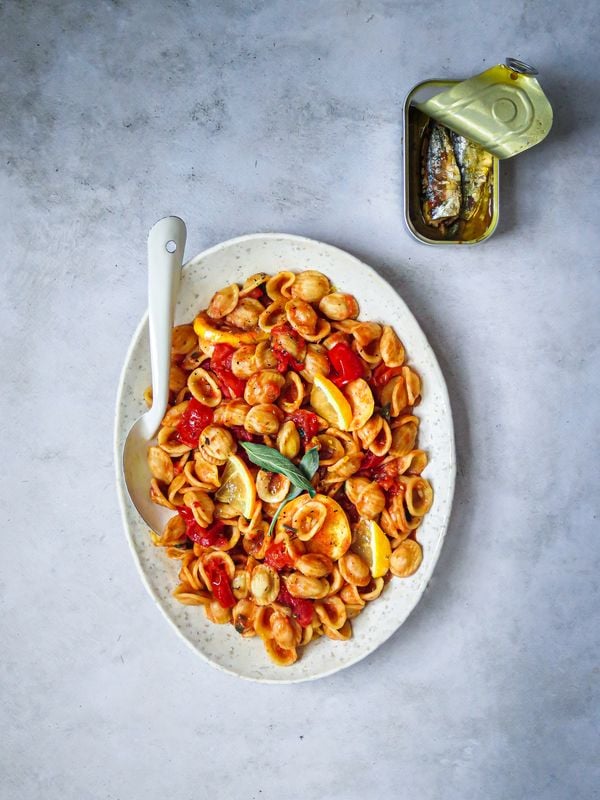 > To the recipe: Culy Homemade: orechiette with sardines, sage and lemon
Tuesday
Vietnamese dishes are a favorite of many Culy editors. This is especially true in the summer due to frequently used fresh seasonings such as lemongrass and mint. So fresh, but also sweet, spicy and savory. Everything you need to end Tuesday on a good note.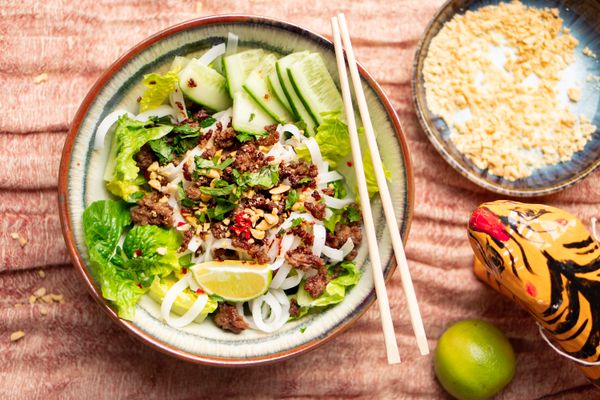 > To the recipe: Culy Homemade: fresh Vietnamese noodle salad with minced meat
Wednesday
Easy miso chicken sounds as cozy as it is tasty. Are we equally happy that miso has come into our lives: the easy seasoning that gives dishes an unwise boost in one fell swoop. Perhaps the perfect meal during this summer weekly menu.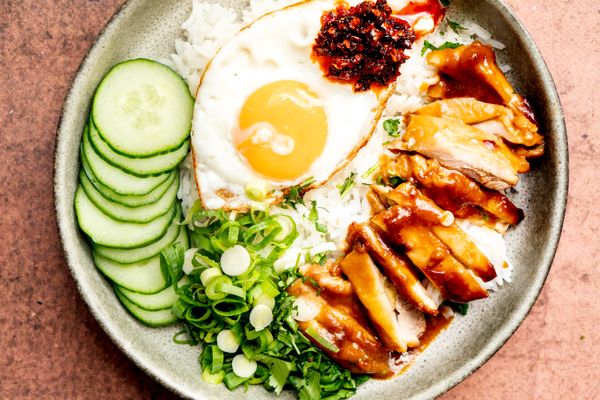 > To the recipe: Culy Homemade: easy miso chicken from the oven with rice and fried egg
Thursday
Shakshuka is always a good idea, even on this Thursday evening in June. We used to go mainly for the classic version with tomatoes, nowadays the green version is on our favorites list. The spinach and various herbs provide an attractive and not to be missed highlight of this summer weekly menu.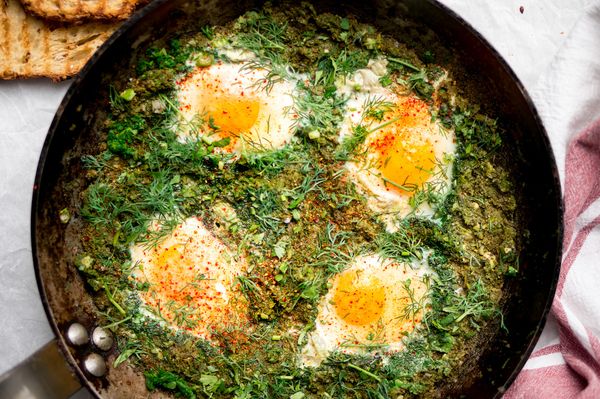 > To the recipe: Culy Homemade: green shakshuka with spinach
Friday
The title of the recipe says it all: on the table in 8 minutes. We hear you think: that can't be more than a fried egg on a casino white. Are you wrong: we are talking about a complete meal with crispy chili oil , noodles, coriander, edamame and peas. Is your mouth watering yet?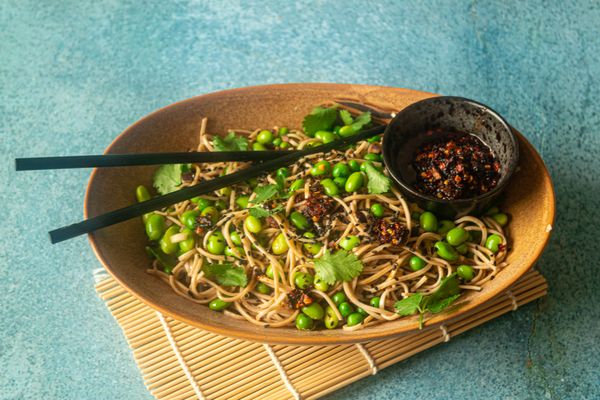 > To the recipe: Culy Homemade: crispy chilli oil noodles with coriander and edamame (on the table in 8 minutes)
Saturday
We can't get enough of watermelon: the fresh fruit that is inextricably linked to a sweltering summer day. We are happy to include it in dinner this week. Like with this original poké bowl, where we marinate it beforehand for extra taste. Watermelon left? Serve with this drink .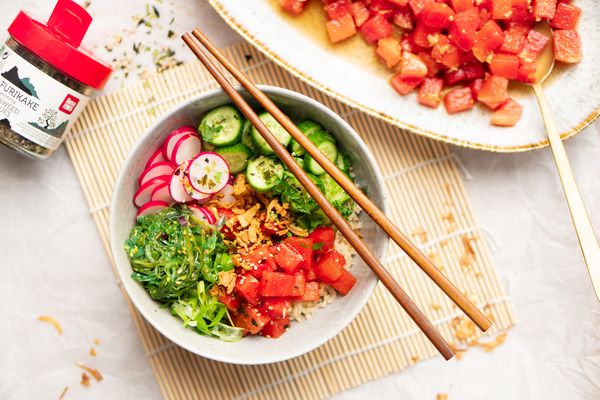 > To the recipe: Culy Homemade: summery poké bowl with watermelon
Sunday
If we say pasta salad, there is a good chance that you will get visions of a soggy tasteless specimen during a picnic in 1995. But it can also be done differently, as Vanja van der Leeden proves with this version with roasted cauliflower.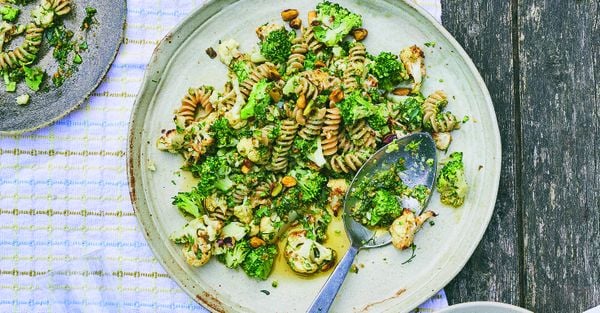 > To the recipe: Pasta salad with roasted cauliflower and broccoli by Vanja van der Leeden