Thinking about what to eat every week can be quite a challenge. To ensure that you do not put the same dishes on the table every week, we are happy to inspire you with handy weekly menus. This week: a weekly menu with worldly influences: laab, spaghetti al limone, chicken wings with ginger beer!
Something for everyone this week.
Monday
Would you like to start this weekly menu with a light, fresh dish? Then laab is your ticket to foodie paradise . Quite literally, by the way: this dish originally comes from Laos. It is also full of Asian flavors: lime, lemongrass, fish sauce, mint and coriander. You can lick your fingers!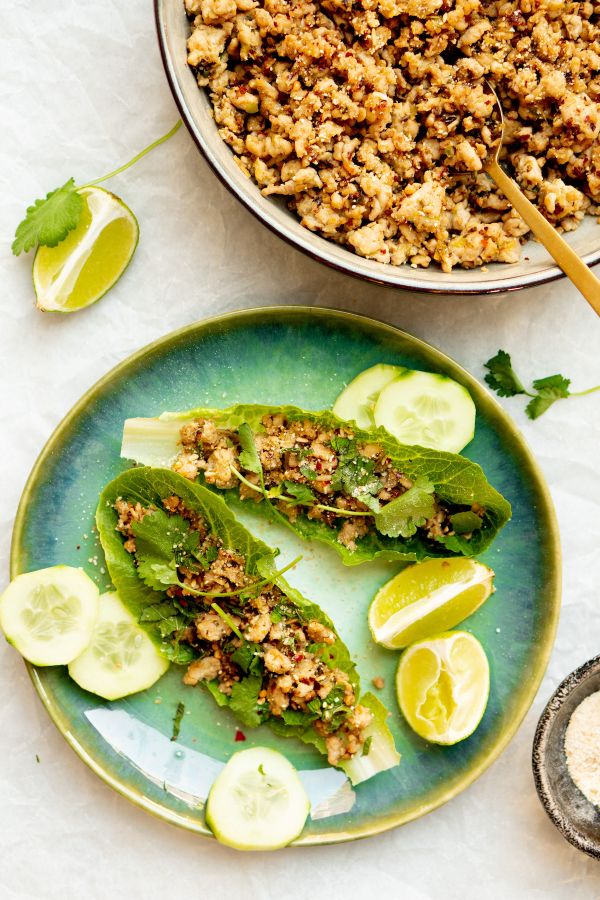 > To the recipe: Minced chicken in lettuce leaves with lime, mint and lemongrass
Tuesday
Pasta salad doesn't have to be cheesy. So, that's what we said. The trick is just coming up with some cool twists. This recipe is a textbook example of that, because by providing the pasta with a fresh jacket with miso and lime, that good old picnic classic immediately gets a hipper image. And it's ready very quickly, ideal for a weeknight.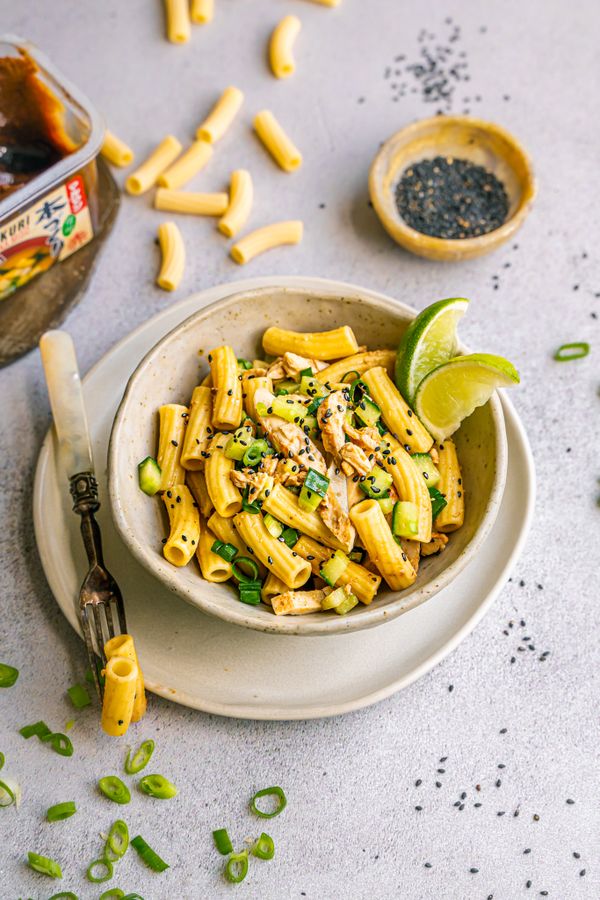 > To the recipe: Pasta salad with miso, chicken and lime