Thinking about what to eat every week can be quite a challenge. To ensure that you do not put the same dishes on the table every week, we are happy to inspire you with handy weekly menus. This time again plenty of tasty inspiration for the week from 13 to 19 June. Enjoy your dinner!
> Need more inspiration? View all weekly menus!
Weekly menu: 7 x just good food
Monday
We start the week with a one-way ticket to Suriname. This Javanese Surinamese noodles from Switi Sranan is a real public favorite in our own weekly menu and you can have it on the table in no time. It's a feast, licking a plate and more such scenes. Eat the noodles with, for example, a tasty chicken soy sauce and some pickled vegetables . Bet this will be your new Monday night meal?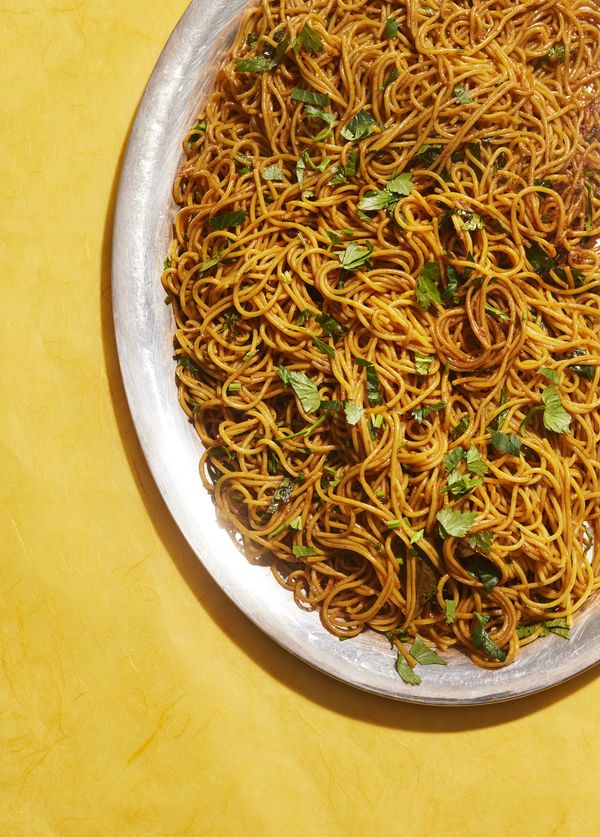 > To the recipe: Javanese Surinamese noodles from Switi Sranan
Tuesday
On Tuesday we go for a classic AVG but better. We are going to make our own slave finches and believe us: once you have done it once, you will never want those tough slave finches from the super neighbor again. Combine the slavink with Greek lemon potatoes and a nice salad and you have a varied, tasty meal on the table within half an hour.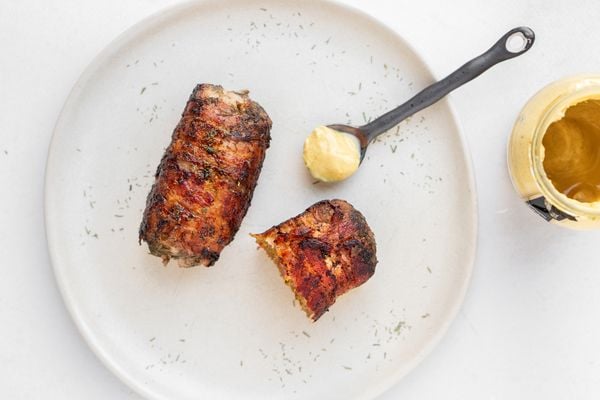 > To the recipe: make your own slavic finches
Wednesday
Vega Wednesday and that's why we choose another crowd favorite today: shakshuka. This time we make this red rascal with pomegranate seeds, yogurt, mint and za'atar . So simple, but so tasty. Combine the shakshuka with homemade naan or buy it at the local super neighbor (it's a breeze!)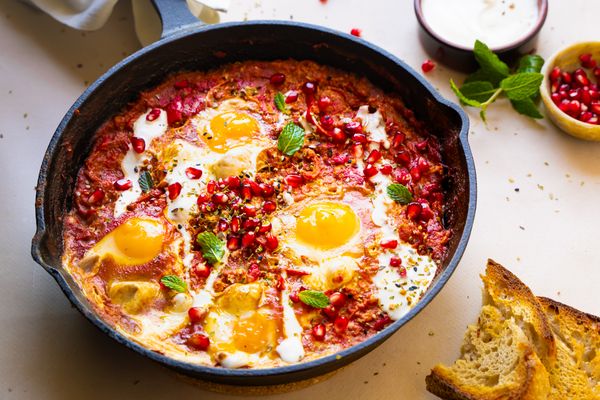 > To the recipe: shakshuka with pomegranate, mint and za'atar
> To the recipe: easy halloumi nuggets from the oven
Saturday
Weekend! And so you (probably) have all day to spend in the kitchen. Unpacking blown! Because a spectacular piece should not be missing on a Culy weekly menu. The chefs of Lille recently shared their recipes in a cookbook and when chefs 'give away' their recipes, you know it's all right. This côte de boeuf is a delicious penultimate feast on your weekly menu. Serve it with French fries and a French green salad and you'll feel like you're in a French bistro.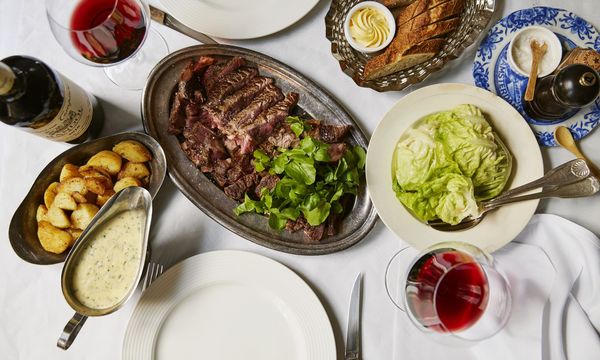 > To the recipe: côte de boeuf from restaurant Lille 
Sunday
The last day of the week, the closing. Time to get ready for a new week. One person then wants to unpack with spectacular pieces, the other simply wants to put it on easily "because the new week is already getting busy." Whatever it may be, this saoto soup from chef London Loy is, as Culy's Winnie says, "a hug in a bowl." If you want to unpack correctly on Sunday, you can put Saturday's dish instead of Sunday in the weekly menu and vice versa. We are that easy again.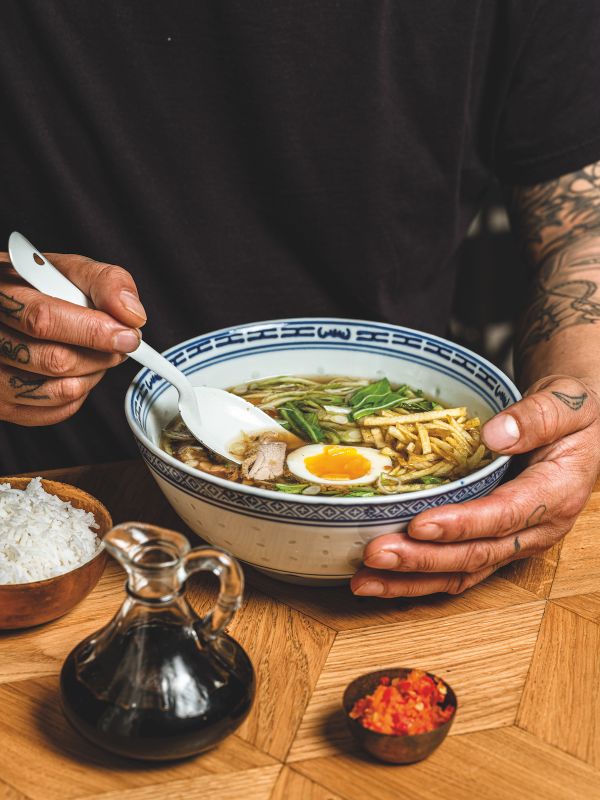 > To the recipe: mother's saoto soup from chef London Loy