Lovers of bacon and spirits may already be familiar with Sayah : that delicious bacon liqueur. Oma Pieplenbosch's unique gingerbread spice mix has not only found its way into liqueur, but now also into iced coffee. With one bottle of Cold Drip Coffee you can make three iced coffees with the taste of Indonesian bacon. Culy loves it!
Grandma's bacon liqueur
Grandma Pieplenbosch was famous for her bacon cakes and her own unique bumbu (spice mix) that she used for this. Grandpa Pieplenbosch got the scoop when grandma once put that spice mix in a strong drink. Thus, the recipe for Sayah's gingerbread liqueur was born.
The drink has been rewarded with various awards in recent years. Culy also wrote about this tasty drink in 2013, which surprised us positively.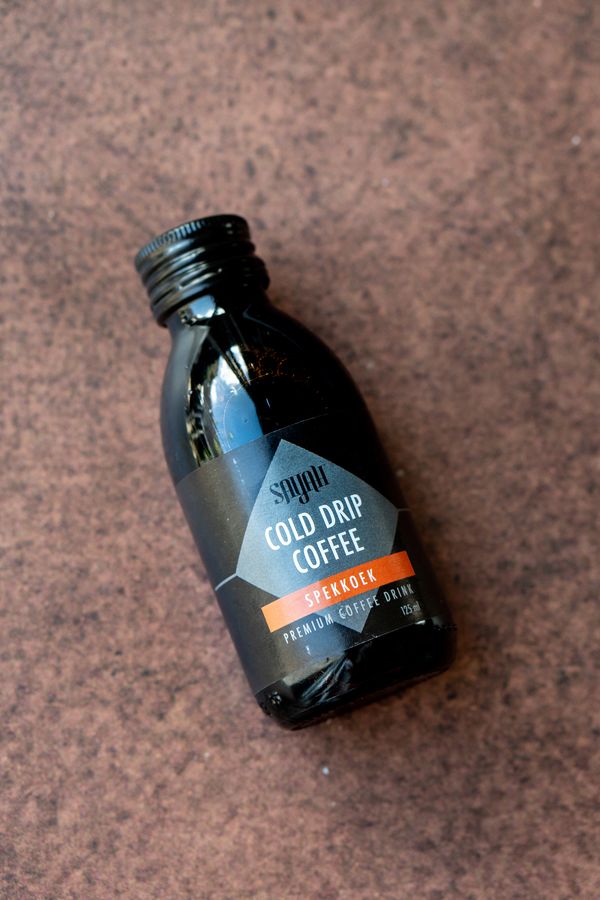 Cold Drip Coffee
Sayah founder Marc Pieplenbosch now comes with something new, namely Cold Drip Coffee (or iced coffee in a bottle). It is a cold brewed coffee, made from Indonesian coffee beans and the gingerbread spices after a family recipe. Slightly sweet, with notes of warm spices such as cardamom, cinnamon and cloves.
With the content of a bottle (125 ml) you can make three iced coffees. To drink neat, with ice, with a splash of (vegetable) milk or in a cocktail. How about a coffee -spekkoek milkshake or an Espresso Martini with a hint of gingerbread? We are for.
SAYAH Cold Drip Coffee is sold in sets with three bottles for € 12,-, good for nine ice cream cookies. You can order online .