You know the saying "Everybody has a tequila story"? Usually such a story comes down to too much tequila in too short a time, with all the consequences that entails. Yet tequila is essentially a wonderful drink with an intensive production process. And if you know exactly how tequila is made, then you know that it is a real shame not to enjoy it more often and with full appreciation.
To delve into the tequila world, we speak to Juan Coronado from Mijenta Tequila. This small-scale tequila brand recently made its debut in the Netherlands and has a sustainable production process, which is unique in its category.
About Mijenta Tequila
Anyone who speaks a word of Spanish will understand that the slogan " por la tierra, por la gente, por la vida " reveals how Mijenta takes maximum account of the soil (la tierre) and the working conditions of the agave farmers (la gente).
This results in an excellent taste and therefore tequila that you will want to toast with for the rest of your life (por la vida!). Also nice: with a female master distiller and a woman as one of the founders, the team behind Mijenta can count on quite a bit of girl power, which is quite unique for the beverage world. A brand after our hearts.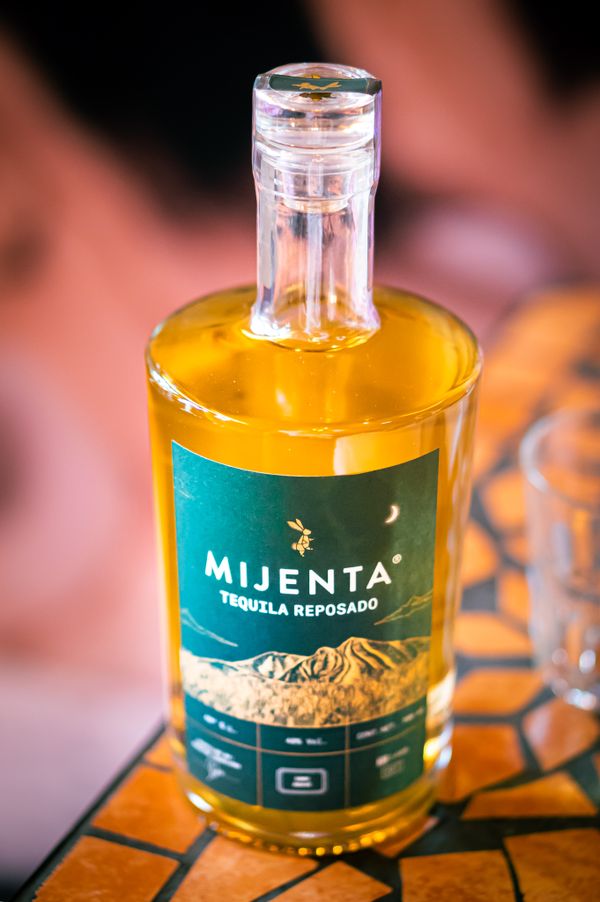 This is how tequila is made
Everything starts with agave
Juan: "Everything starts with agave. Although Mexico is home to many varieties of agave, there is only one species that lends itself to tequila, the blue Weber. This particular species grows in only five Mexican provinces: Guanajuato, Jalisco, Michoacan, Nayarit and Tamaulipas. A liter of Mijenta tequila uses no less than 10 to 11 kilos of agave, which is much more than using more commercial alternatives.
The conditions in which the agave grows are decisive. For example, it is important that the agave has had sufficient time to ripen. Mijenta's agave has matured for no less than seven years before being harvested. This maturity benefits the taste of the end product. And that is also how you recognize a good copy. With less quality tequilas, the agave is often harvested after two years.
In addition, the richness of the soil also leaves a mark on the taste. Ideally, the plants grow in rich, fertile soil. The agave (and later: the tequila) benefits from growing in an environment with other plants such as corn, strawberries and avocados. In short: good tequila starts with matured agave from a biodiverse climate ."
Water, yeast and fermentation
Juan: "Besides agave, water and yeast are the other components of tequila. These ingredients are fermented in an open tank , creating alcohol. This is quite a complex process that cannot simply be dictated by rules. Temperature, PH value and other environmental factors all influence the taste of the end product.
As a tequila producer, the trick is to carefully monitor these factors. Through experience you learn to control this process emotionally. Purely based on the smell during fermentation, I can predict whether it will make a good tequila or not."
Distilling and resting
Juan: "The initial alcohol that arises from this must then be distilled, preferably in two batches. The aim here is to keep only ethanol. When the tequila is finally bottled, we deliberately let the spirit rest for another twenty days so that the taste has one last chance to set itself optimally.
In total we have now been busy for two and a half years from harvesting the agave. If you take the growing process of the agave into account, you could say that making tequila takes more than nine years."
And finally…
Juan: "Finally, I want to tell everyone that tequila really is a gift. An advice? Consider it an opportunity to taste this gift: something that starts with what we received from Mother Nature and what man has worked as an art. So don't miss the opportunity to enjoy it to the fullest: take your time, smell it and look at it. Then taste tequila in small sips and enjoy it with the people around you. We owe that to the booze!".
Mijenta  Tequila  Blanco and  Mijenta  Tequila Reposado are also available online .