You want to remove them from the packaging as soon as possible, no matter how attractive the packaging is. Because the candy itself is even more fun. We are talking about the Asian sweets that you see in the toko and nowadays also get more and more after a meal in different restaurants. Who doesn't make it happy?
We keep discovering new pearls, but the most famous are probably the following ones. How many do you know?
white rabbit
This elongated candy (with – surprisingly – a rabbit on the packaging) is made of milk, soft and deliciously chewy . The packaging in the 'real' packaging is made of sticky rice and you can eat it wholeheartedly. Makes it extra fun.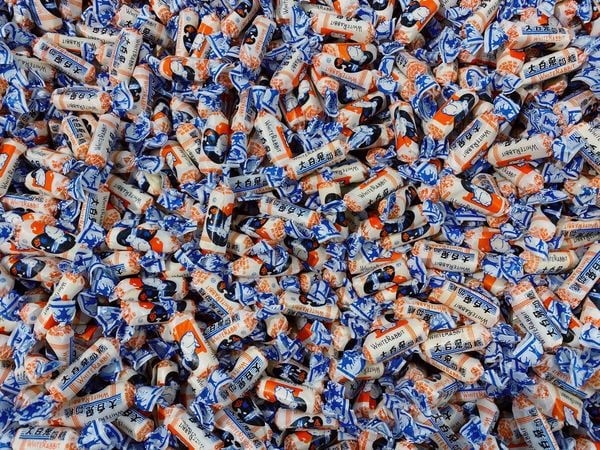 jelly candy
A very understandable one – because what child does not like jelly – is also the whole range of jelly cups . These are small round plastic cups filled with jiggly jelly substance, say a combination between a jelly pudding and a wine gum, in all kinds of flavors and the most cheerful colors. We mainly know them with lychee or coconut, but the choice is huge.
lucky candy
According to tradition, Lucky candy is distributed during Chinese New Year. The small candies are – of course – nice and sweet again, have a strawberry flavor and can be recognized in the store by the red cellophane packaging with gold-coloured details. Got an acute appetite for these Lucky candies? You order them here .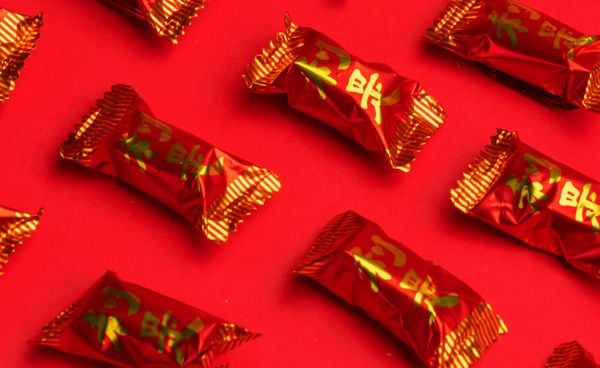 Haw Flakes
A slightly different category from the sweet little candies above are Haw flakes. Different because of the shape, size and packaging. Haw flakes are flat slices made from the fruit of the Chinese hawthorn. They are about 2 millimeters thick each, but packed with several at the same time. Very popular candy for children, as witnessed by this tribute from our colleagues at Bon Appétit. The packaging is also very surprising: cylinder shapes reminiscent of Chinese fireworks.
Shelly Senbei sweet rice crackers
Introduced in 1992 and now a very popular Chinese snack. These sweet-salty round rice crackers are probably the least unhealthy of the bunch. But here too the following applies: dangerous through-eating content.
> Are you at the toko and do they also sell Indonesian snacks? Then grab this list right away .