Are you having a party? You can of course buy some crates of beer and boxes of wine, supplemented with bottles of cola and a carton of apple juice. But you can also take it a different tack. With a little preparation you have a whole range of original drinks and cocktails for several people that will make this party unforgettable. Culy gives you tips that will make you never want to drink anything else again. At a party, or actually just every weekend.
Tips for your cocktail party
1. Preparation
Preparation is key: cut all – and especially enough – ingredients and store them in a well-arranged container. This way you can replenish it at any time of the evening. If some drinks can be made in advance, keep bottles or pitchers in the fridge for a quick refill .
Note: do not make carbonated drinks too long in advance, unless you can seal them hermetically.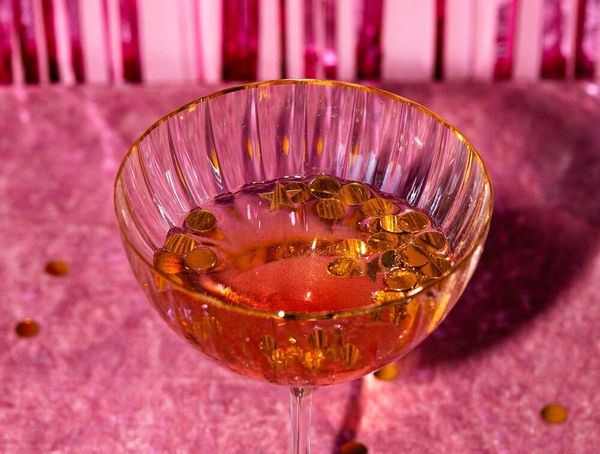 2. The Return of the Scale
Our favourite: pull the bowl out of the cupboard. A glass specimen, in which you previously served salads or pasta, would of course be great. If you don't have one in the collection, go for an earthenware or steel one. Great for the retro vibes , with this punch for example. Bowl on the table, pouring spoon and some glasses or cups next to it and you don't have to worry about it anymore. Worry less? Then choose a pitcher with a tap.
3. Decoration
Decoration does a lot. Where a beer has to do with a nice label, you can go wild with cocktails and other drinks. Think of fruit, fresh herbs or edible flowers. Read all about it here . It takes time to decorate one glass each time. So think about decoration that will survive after spending time in moisture.
4. The basics with a twist
A nice drink does not necessarily need a high alcohol percentage. In addition to non-alcoholic options (we'll get to that in a moment…), countless variations are possible with the regular alcoholic refreshments. How about a cocktail with beer , prosecco , or a white or red sangria ? Works very well in large quantities and of course in a cozy pitcher.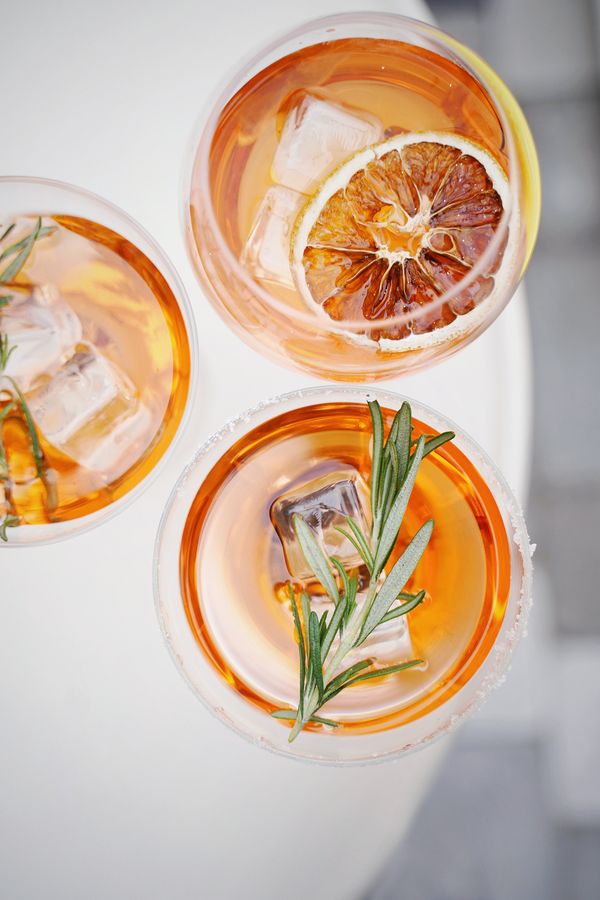 5. Quantities
Speaking of quantities, recipes can be multiplied, but always taste before serving. For example, a cocktail can still come out strong with a large quantity. Often the cause is that water is forgotten. After all, your favorite cocktail is also shaken with a lot of ice. Or let someone else determine the amounts for you like Alison Roman with her Martinis .
6. Shaker
Leave the shaker in the cupboard, otherwise we won't be shaken out next week. For example, a ladle is a lot clearer to mix things well. So forget the essential protein foam cocktails for a while and focus on recipes that are feasible.
7. Alcohol-free
Fortunately, non-alcoholic drinks are no longer neglected children. The most exciting combinations are served in restaurants these days. We also increasingly see a completely non-alcoholic drink arrangement on the menu. You will find the tastiest ones here .
Also nice: make a large amount of syrup for several people yourself, such as with this rhubarberry . You can find more taste tips in this article .