Hibiscus as a seasoning is one of the big food trends of 2022 – and not just according to Culy's culinary trend predictions . But what exactly is hibiscus? How does it taste? And where do you buy it? We tell you everything about it.
Popular seasoning
Previously had to do everything with salted caramel flavor or ginger, now it is hibiscus as a popular seasoning. For example, there are suddenly a lot of drinks with the taste of hibiscus, such as cocktails, soft drinks and kombucha (whether or not combined with another flavor such as roses or raspberries). Tasty desserts are also made with it (such as at Renilde in Rotterdam, Koenraad in Utrecht and Bar Pif in Amsterdam).
So there is a good chance that you will see more and more hibiscus in the coming time. But: what exactly is hibiscus? And what should you imagine with the taste of it?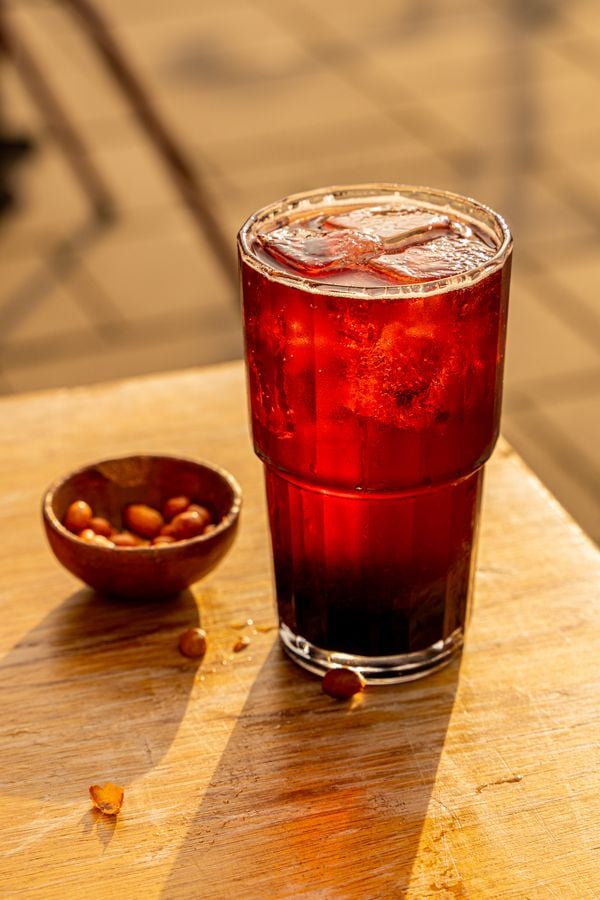 What does hibiscus taste like?
Let's start at the beginning: hibiscus is a type of flower that comes in different varieties and colors (white, pink, red, purple or yellow). The kind called roselle is the kind that is used as food. Both as a vegetable and in drinks, such as teas. The calyxes turn bright red as they ripen and acquire a fleshy texture. It's those red dried flowers that are used for food.
Hibiscus has a fresh, sour, fruity taste. The comparison with cranberry is often made, or with red berries. Culy's Nancy once bought a jar of hibiscus salt and that gave all dishes a fresh and sour, floral touch.
Hibiscus is also often added to foods because of its beautiful deep red color: the United States and Europe – and Germany in particular – import a lot of these flowers every year for that reason. It gives such a nice photogenic color.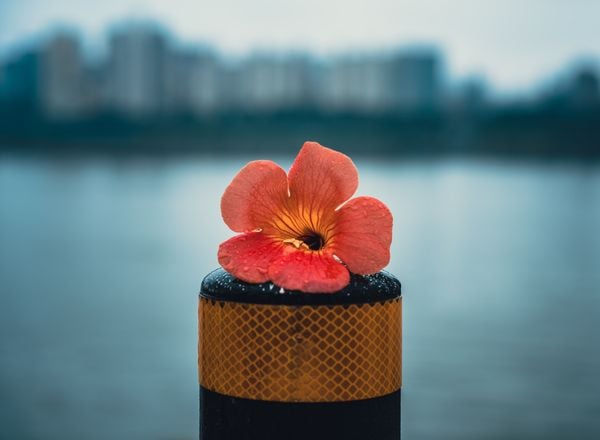 From Nigeria to Mexico
The origin is unknown (the suspicions go towards Sudan and India or Malaysia), but hibiscus is mainly grown in China, Sudan and Thailand. These are all quite different locations and that is also apparent when we look at the kitchens in which hibiscus is widely used.
In the Caribbean – where it is called sorrel by the way – it goes into drinks and teas. In West African countries such as Nigeria it goes in chicken dishes and sweet baked goods . They also make it into zobo : a popular (served cold) drink that is also sold bottled, made from hibiscus leaf, ginger, garlic, nutmeg, cinnamon, cloves and lime.
And in Mexico, it's a favorite ingredient for agua fresca: Mexican lemonade. If we already know it here in the Netherlands, it is mainly from the tea: as the red, dried petal. For example, in 2013 we already gave a recipe for hibiscus iced tea at Culy .
hip drinks
Sara Shawkat – who will be launching her book NOOMI about Iraqi cuisine in August – also has a delicious recipe with hibiscus. In her book she gives a recipe for Chai Karkadeh: a kind of herbal tea. Sara: "Hibiscus is a bit the floral equivalent of the cranberry. The flowers are not difficult to find, especially at Indian, Mexican and MENA supermarkets. You can also drink this chai warm, but I like it best ice-cold, especially with a falafel or sabich sandwich ."
Now you suddenly see hibiscus popping up in more places and it has been declared the flavor of 2022. Perhaps because this flower is widely used in Mexican cuisine and Mexican influences are popping up like mushrooms. Take restaurant MasMais in Amsterdam for example, where they serve an awesome Hibiscus Margarita.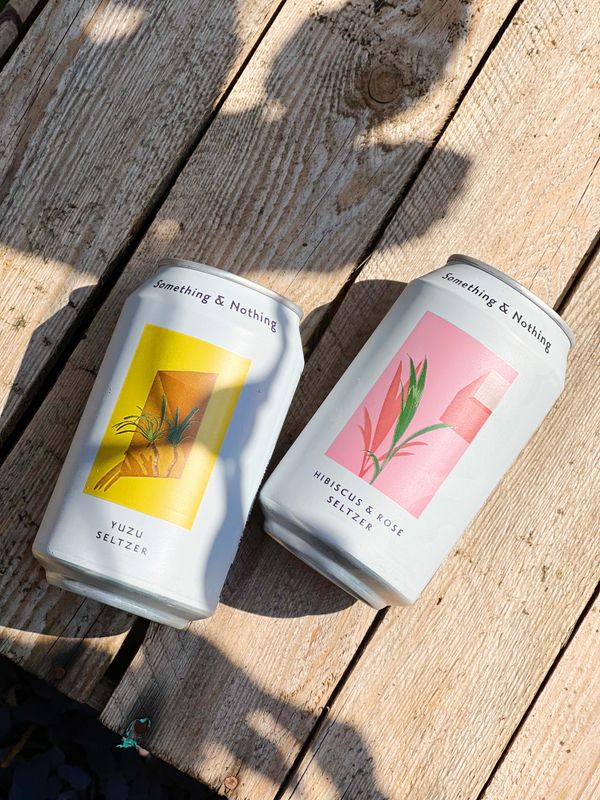 Buy Hibiscus
We have also found it in chocolate , in soft drinks such as the rose-hibiscus seltzer from Something & Nothing (addictively delicious!), in ice cream and in jam (which also works very well in yogurt).
Experiment with yourself? The New York Times recently published an interesting hibiscus cookie recipe . The dried flowers can also be found at health food stores, farmers' markets or online. Or use hibiscus tea bags.
One last tip: if you used the flowers for tea, don't throw them away after steeping. The leaves would also be very tasty in a salad, for a fresh and sour kick…