When you think of Italy, you immediately think of pasta and pizza. Fortunately for the Italians, the country is more than that. Did you know that the Italians have quite a sweet tooth? We see more and more maritozzi popping up around us, fancy pudding rolls with a very thick layer of fresh whipped cream. We should know the best about that.
What are Maritozzi? 
The maritozzi (one maritozzo, two maritozzi)—pronounce the double z as "ts"—are what we would commonly call pudding rolls. The pudding has made way for fresh whipped cream and the bun is also something other than a white soft tip. You can best compare the bun of a maritozzo with a brioche.
You will mainly find maritozzi in and around Rome, in the Lazio region. Every Italian there has a pasticceria  (bakery) 100 meters from his house . Such a maritozzo is therefore a popular Roman breakfast. We understand why: such a delicious sandwich with fresh whipped cream – with that you put your teeth in a cloud in the morning before you go to work. There is no better way to start your day!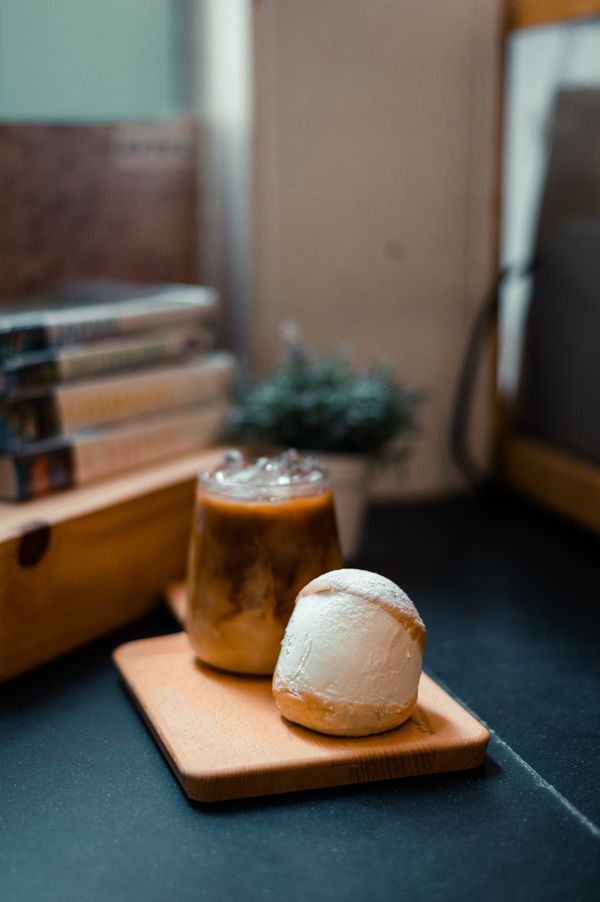 History of the Maritozzi
There are different types of maritozzi. Originally, the sweet rolls were only made and eaten during Lent. The batter then also consisted of pine nuts, raisins and pieces of candied orange peel. On Fridays in March, the men proposed maritozzo to their wives. Hence the name: man/husband is marito in Italian.
It soon became apparent that Italians also felt like a maritozzo at other times than just during a proposal and the sandwiches were made and eaten on the assembly line. The culinary maritozzo was born: a new version with fresh whipped cream and thick vanilla sauce.
When do you eat maritozzi
Today, pastry shops all over Italy are putting their own spin on maritozzi. For example, one fills them with a savory filling of pâté while the other stays on the sweet side and serves a cannoli-like ricotta mixture.
One thing is certain: in Italy the maritozzi is mainly eaten as a quick breakfast. An espresso at the bar with a sweet bun and andiamo  (we're going.)
Maritozzo Day
In addition, maritozzi are often ordered by Italian nonnas for Sunday lunch. When the big families come out of church together and have the hour-long pranzo della domenica  (Sunday lunch), Grandma always takes out a box of maritozzi afterwards. Because there is always room for sweets in Italy.
If you are so fond of the sweet bun, put December 1 in your diary. That is the maritozzi day in Italy and you can unabashedly eat maritozzi all day long.
Maritozzi in the Netherlands
Maritozzo has also made its appearance in the Netherlands. You can find the fancy pudding rolls at more and more Italian delicatessens. Not only that, many professional home bakers also try it.
So are the Italian Salvo ( Baked By Salvo ) and his wife Limau. Every weekend they are on the Hermitage market in Amsterdam with all kinds of Italian delicacies, including various maritozzi.
Salvo and Limau make everything themselves according to traditional recipes and you can taste it! Would you like to taste something from Salvo? Send him a message via his Instagram account and pick it up from him. Trust us: you'll never want anything else.