The heyday of the mini slave and supermarket hamburger is over; nowadays we look beyond pre-marinated skewers for an evening of barbecue. We previously embraced the pointed cabbage and the beer can chicken as a highlight during a summer evening in the garden, now all brakes can be released. Likewise with the following products. Have you ever thought of putting these ingredients on the barbecue?
Surprising ingredients for the barbecue
We certainly do not hide it: if there is a barbecue, we are there. Witness this list of the most delicious barbecue dishes . In addition to more classic dishes, we are certainly up for an experiment on the grill. So are our colleagues from Shondaland . Where we came across some surprisingly tasty options.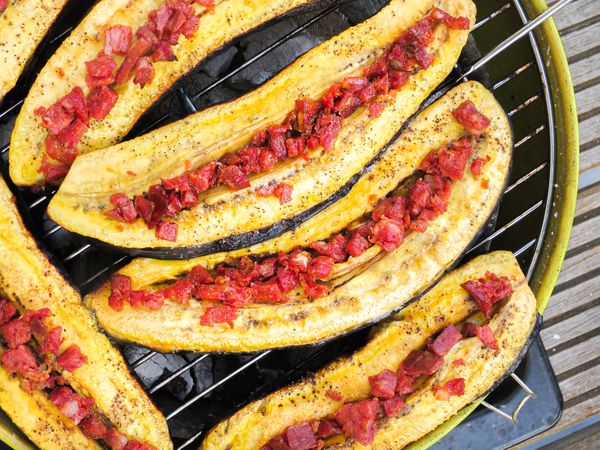 Avocados
Chances are you have served a salad with avocado during an evening around the barbecue. But if the fire is still on, put that avocado on it right away. Cut it in half, spread some mayo or oil and grill it. Delicious to fill with a salad, or to serve as a side dish with some furikake.
Lettuce
Another one that was probably already in your barbecue repertoire as a cold side dish. But the same applies to lettuce: at least as tasty (or even better, actually) when it comes straight from the barbecue. Cut romaine, endive or radicchio (or pointed or white cabbage of course) into wedges or in half, drizzle with vinaigrette or dressing and place on the grill until the edges start to brown.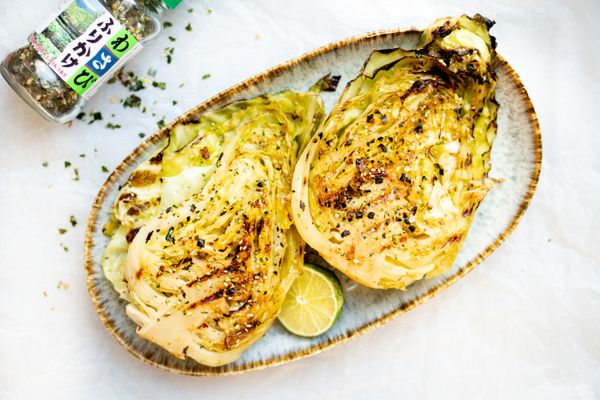 Fruit (fig, melon)
It should no longer be a secret that fruit from the barbecue is a good idea. For example, grilled pineapple, bananas , peaches or pears are delicious in sweet and savory dishes and therefore rewarding ingredients for the barbecue. But have you ever grilled a fig? Cut it in half and put it on the grill until it gets the familiar grill marks. Very tasty with a salad but also nice with your cheese board or charcuterie during a drink.
oysters
Yummy, about a dozen cold oysters served on a bowl of ice. But we also see them more and more often on the menu in a grilled version. And you can do that at home too. Add your favorite seasonings, place them open on the shell side on the grid and you will see: the smoky flavor gives the oyster even more star allures.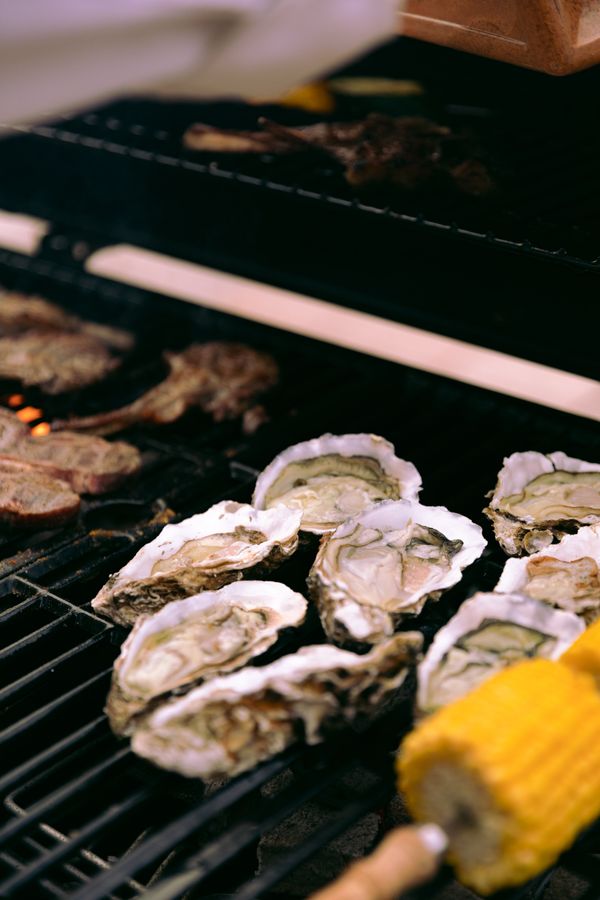 polenta
Another hit: polenta. Prepare it as you always do and let it set in the fridge, after which you can cut the polenta into pieces. Place it on the barbecue grill until the grill marks appear. Also nice: if you don't add any savory ingredients, it can also be very tasty with some ice cream and grilled fruit, so for dessert.
nuts
Smoked almonds, addictively delicious. Probably never thought of it before, but the barbecue is the perfect opportunity to achieve this smoky taste yourself. Put something under the nuts, otherwise they are guaranteed to fall between the coals. Delicious in many side dishes, as a snack with drinks or on your dessert.