We can't get enough of it: easy snacks or appetizers in the form of effective flavor bombs. Although the bruschetta is familiar to us all, the dakos is less so. But with temperatures soaring, we're all too happy to turn to this Greek mezze.
Dakos
We came across it for the first time in Crete , which is not surprising since it is a typical Cretan speciality. It is a classic among the many mezze on every menu. One that never gets boring. The specialty is also known as koukouvagia and thus is often compared to the Italian bruschetta , which is actually a bit bland and the same as comparing a roti plate with a Dutch pancake: something completely different.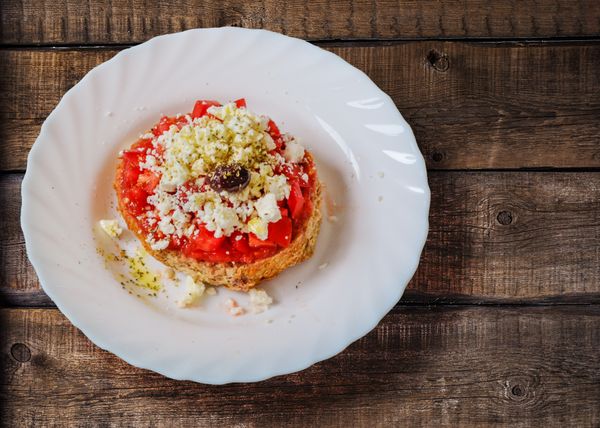 Ingredients
But what is it? Dakos primarily consists of barley bread, hard bread which is not very easy to get here. If you want to make it yourself, you can do so with this recipe . We also had a nice meal at (the other great Greek caterer) Mitsos in Amsterdam.
The bread is very healthy but also very hard. So as can be read in this recipe , you soften it initially with a little water, but especially with the olive oil and the grated (!) tomato. The bread absorbs all the juices of those two, making it automatically more pleasant and softer. Then top the Dakos with crumbled feta or another crumbly sheep's cheese, oregano, pepper, salt and an optional olive.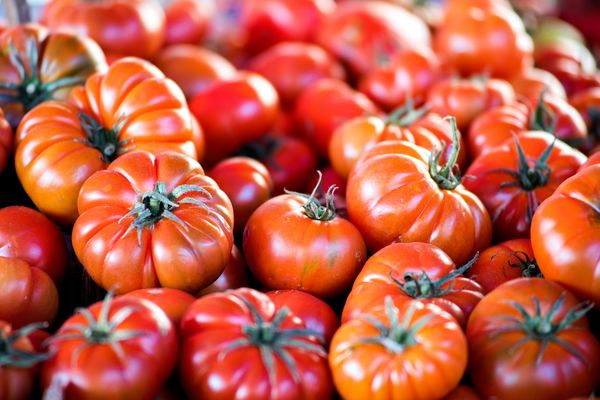 Important
As befits real Cretan cuisine, the dish is tasty in all its simplicity, but only truly unforgettable when the ingredients are of high quality. And in this case that means good olive oil , fresh sheep's cheese and full juicy tomatoes. And so as not to make it too difficult for yourself: a robust country bread or another somewhat coarser bread without an overpowering taste can also be very tasty, provided it is a bit older and stiffer.