The sun beckons, as does thirst. Culy has therefore set out in search of the tastiest treats for your glass. For a drink, dinner or just as a pick-me-up. They have two things in common: they are delicious and each a bit special. We think these are the best summer drinks of 2022.
The best summer drinks of 2022
Seltzer from Something & Nothing
Culy's Nancy first encountered the Hibiscus & Rose seltzer from Something & Nothing at the takeaway Christmas menu of restaurant De Zusters in Maarssen. A cool non-alcoholic cocktail pairing was made with it. What and how should she owe you (because #mombrain) but just assume it was surprising, refreshing and delicious.
Seltzer is fully established in America and stands for sparkling water, often with a taste. It is so popular because it naturally contains fewer calories than (diet) soda. If you add a dash of alcohol to it, you speak of hard seltzer .
Counting calories or not, this is just a delicious fresh drink in a can. We like the taste Hibiscus & Rose the best (hibiscus is also one of the recent food trends ), but yuzu is also great, especially with an Asian meal.
Sayah Cold Drip Coffee with gingerbread spices
Lovers of bacon and spirits may already be familiar with Sayah : that delicious bacon liqueur. The same spice mix (following a family recipe) has now been processed in a Cold Drip Coffee : iced coffee, with the special taste of bacon cake. Slightly sweet, with notes of warm spices such as cardamom, cinnamon and cloves.
Drink it neat, with ice, with (vegetable) milk or processed in a coffee-spekkoek cocktail. Or how about a coffee-spekkoek-milkshake?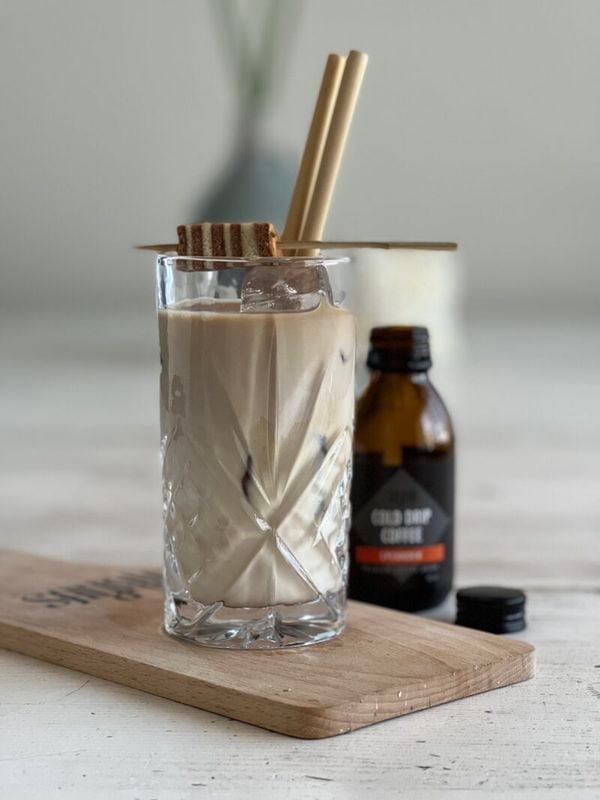 Jarritos: Mexican lemonade
You suddenly see them popping up everywhere: the cheerful, brightly colored bottles of Jarritos. This Mexican soft drink saw the light of day in 1950. It only became really popular when the soda appeared in the flavors coffee and tamarind. The export to America also paid off: Jarritos is also extremely popular in the United States.
We have already seen the bottles at Jumbo, but also at chip shops and even at Xenos and in the garden center. You can also buy it at Tjin's Toko . Jarritos is made in various fruit flavors and contains less carbonation than other soft drinks. It is available in flavors such as 'Mexican cola', tamarind, mango and 'fruit punch'. Delicious with a Mexican meal!
Bobby's gin Pinang Raci Spice Blend no.1
The Schiedam gin makers with Indonesian roots of Bobby's gin made a new one. Their Pinang Raci gin contains warm, aromatic and fresh spices from the Moluccan island of Ambon. Think of turmeric, daun salam and galangal (laos).
Chef Perry de Man recently made a matching dish with an Ambon Collins cocktail with the new gin. To attempt? We have the recipe for you: Ikan Pindang Kuning with an Ambon Collins from Bobby's Gin .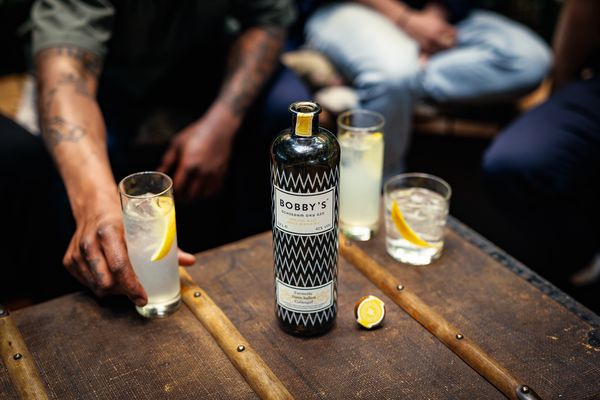 Natural syrups from Marie-Stella Maris
When we think of syrup we often think of sweet on sweet (on sweet). Fun for the kids or undisputed sweet tooth maybe, but not for adults… right? Enter the Marie-Stella Maris syrups. You know this company from the mineral water and the luxurious hand soap; they are committed to clean water and sanitation and therefore donate a fixed percentage of their turnover to sustainable water projects. New are their natural syrups that offer a surprising alternative to soft drinks, beer and wine.
Surprising and mature, because Culy was pleasantly surprised by the addition of spices such as pink pepper and nutmeg to these syrups. Available in the flavors Elderflower (with quince and nutmeg), Ginger (with apple and lime), Cassis (with blackcurrant, oak and spicy paradise seed) and Rhubarb (with pomegranate, pink pepper and rosemary). Available in the webshop and at the alcohol-free online liquor store Nix & Nix.