Eating enough ice cream makes the hotter summer days a lot more pleasant. You don't often hear us complaining when we are offered a pear ice cream or the real classic rocket on a sporadic basis, but the rise of the traditional ice cream parlor and innovative flavors makes it really difficult to choose. And then we heard in the corridors about hummus ice cream. We immediately tried this special example.
Miuz and NENIA's hummus ice cream
We previously wrote about the new gelateria Miuz , where our curiosity was piqued by the burrata ice cream. Born and raised in Turin, owner Carlo missed the real Italian ice cream in the Netherlands, so he decided to make it himself. Very wise choice, for which we are very grateful to him.
When we spoke to him, he already mentioned that savory ice cream flavors in the Netherlands are not really the norm yet, which he would like to change step by step. The burrata ice cream was the first – successful – move.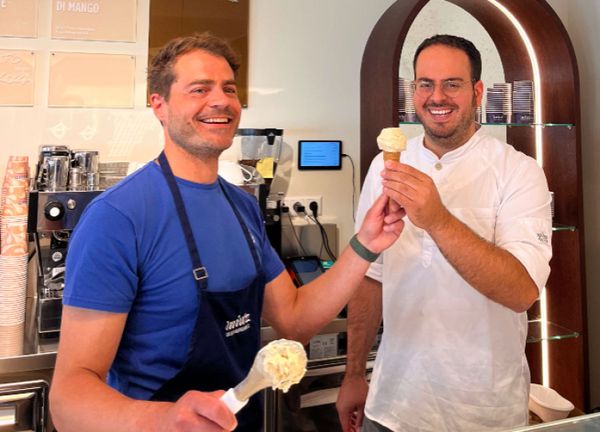 Structure and taste
And then came the next move. In collaboration with NENI's Boaz Peled, Carlo Petroni developed hummus gelato, based on chickpeas, lemon and tahini. Does that sound special? We thought so too.
The duo talks about the development of the structure and taste: "After putting together an extensive flavor profile, the experimentation started and after a number of try-outs, the result is a soft, not too sweet summer gelato."
vegan ice cream
And of course we went for it. To be fair, when you talk about vegan hummus ice cream you get slightly more difficult faces than when you say that you are going to get a scoop of caramel sea salt. And we too had to swallow when we were scooped two large scoops of hummus ice cream on a cone – especially with the thought that lunch was planned afterwards.
But, since we can only applaud experiments by pros, we eagerly took a first bite. And a second. And before we knew it, the hummus ice cream was gone as quickly as it was scooped onto the cone.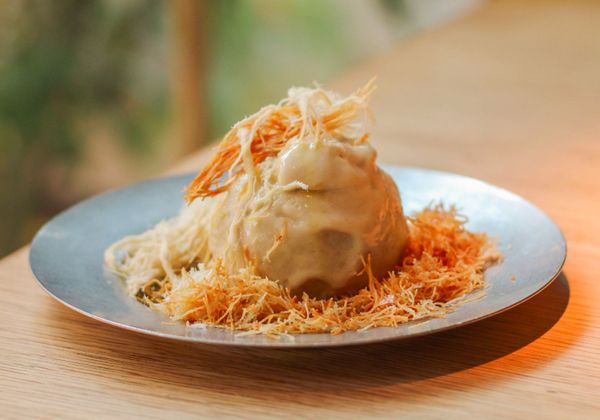 Hummus ice cream as a dish
Was it good? Secure. The tahini was clearly present, making it sweet rather than savory. The texture is even creamier than hummus, which makes the whole taste pleasant. We couldn't quite find the lemon.
In short: nice to eat a scoop of. But if you're looking for the ultimate refreshment on a hot day, we'd rather recommend Miuz's lemon ice cream. Want to try it as a full dessert? Then that is possible at NENI Amsterdam. Sounds like a good idea to us.
You can get hummus ice cream at:
Miuz, Overtoom 117, Amsterdam




Look for current information and opening times on 

the website

 .

NENI Amsterdam, Stadionplein 8, Amsterdam




For current information and opening times, check 

the website